Estimated Reading Time:

8

Minutes
We are now in the final countdown to Spring Training and it's getting down to the "Just Sign Somewhere" phase of the MLB Hot Stove. Well, maybe we're past that. Perhaps we're at the "HOLY MOSES WHAT IS HAPPENING" phase.
No. We're at "THIS IS NOT GOING TO END WELL" phase of things, aren't we? Yeah. We are.
The recent news that J.D. Martinez is weighing his reported 5/$125M deal from Boston and a 1-year deal from Arizona or that Jake Arrieta is looking into a shorter deal with the Brewers or that Darvish has turned down a 5/$110 deal earlier today are wild considering where we started this offseason. At this point, the winners of the Hot Stove season have been the Marlins outfield, not any actual free agents.
[media-credit name="Miami Herald" align="aligncenter" width="1140″]
[/media-credit]
One of the reasons we've seen such inaction? The majority of the big name Free Agents are signed with Scott Boras, the legendary baseball agent known for getting his clients large contracts, and being patient with the market.
Except this year, Boras seems to have lost his patience.
Statements of "Fact"
For those of you not following along, the MLBPA released this statement last week:
[media-credit name="MLBPA" align="aligncenter" width="1200″]
[/media-credit]
For a further explanation of what's been going on, you can find that here. (I wrote this like TWO days ago. Get with it.)
Major League Baseball responded with the following:
[media-credit name="MLB" link="https://twitter.com/MLB_PR/status/960967206250205184″ align="aligncenter" width="931″]
[/media-credit]
Simple PR statements. "Hey this sucks!" followed by "You're right, but it's not our fault." Pretty basic. However, one man took this a step further. MLB.com writer Jon Heyman reported this week that Boras has apparently called out the owners of the MLB for possible collusion:
agent scott boras took issue with mlb revealing in its statement of response to the union that "some" players have "nine figure" offers. boras: "i find it interesting that free agents have nine-figure offers since the CBA mandates that teams not share that sort of information."

— Jon Heyman (@JonHeyman) February 7, 2018
boras continued: "I an also curious how a public statement communicated to all teams about offers on the table and players demanding too much money from a central league office … is any different from the infamous "information bank" in the 1980s."

— Jon Heyman (@JonHeyman) February 7, 2018
Hey Scott,
Justin here from The Turf. Don't wanna overstep my boundaries or anything here, but… maybe calling collusion on the owners when you're trying to negotiate with them isn't the best course of action. Just a thought.
How did the MLB respond?
top mlb exec dan halem responded to boras: "if mr. boras spent as much time working on getting his players signed as he does issuing inflammatory & unsubstantiated statements to the press, perhaps the events of this off-season would be different."

— Jon Heyman (@JonHeyman) February 7, 2018
Boom. Roasted.
So who's right and who's wrong? Before answering that, let's look at some of the things said in these statements.
Tony Clark knows what he's doing with that MLBPA statement. What he's doing is pitting the fans against the owners. The line "A record number of talented free agents remain unemployed in an industry where revenues and franchise values are at record highs" is worded to color the owners are greedy. When in reality, they are the ones holding the cards. There's not too much the MLBPA can do except put out statements, the ball simply isn't in their court.
If they could have done something, they would have by now.
The MLB's response is textbook. A simple shrug and a "we're not sure why this is happening either." The last line says it all. "To lay responsibility on the Clubs for the failure of some agents to accurately assess the market is unfair, unwarranted and inflammatory." This is a market evaluation problem. Two sides are looking at value in completely different ways, and because of that heads are butting.
But the true inflammatory statement is the one made directly before the one above.
"It is the responsibility of players' agents to value their clients in a constantly changing free agent market based on factors such as positional demand, advanced analytics and the impact of the new Basic Agreement."
That's about Scott Boras. 100% without a doubt a dig at Scott Boras.
[media-credit name="Getty Images" align="aligncenter" width="1296″]
[/media-credit]
That's why Boras came out and against the MLB using his favorite mouthpiece Jon Heyman. However, what he doesn't remember is that most of what he's saying… is very easily refutable. So let's start with that.
The thing that Boras refutes is the MLB's statement that "some" players have nine-figure offers on the table, and that the fact that every MLB team knows that is reminiscent of the infamous 1980's "Information Bank" used by the owners to collude. Boras is right, these two things are very similar in that riding a two-person bike and driving a PT Cruiser both make you look like an asshole, but still get you to Whole Foods at the end of the day.
This is the dumbest thing you could have ever said, Scott. Why? Because you're the one putting that information out there to push other clubs deeper into their wallets.
Need examples?
For example, the J.D. Martinez offer from the Red Sox is 5 years, $125 million, which is what he wanted… right? Why hasn't that offer been accepted? Because it was the only one. So when Arizona gets into the bidding war with a one-year offer, one that doesn't help J.D. at all, you drop a rumor to the press to sweeten Boston's offer. That rumor? That the D-Backs are now talking about a $100+ million offer.
There's no way that's true. That's how I know this came from you, Scott. The Diamondbacks have spent the last year trying to figure out how to pay Paul Goldschmidt once he becomes a free agent, so spending $100+ million on J.D. Martinez is not only idiotic, it's irresponsible. It also would immediately close the door on the prospect of signing the other solid parts of their lineup like Jake Lamb and A.J. Pollock. You also need to remember that the D-Backs were in on the services of Manny Machado for a year, so the one year deal is well within their grasp.
So this rumor is a Scott Boras illusion. It's a smoke screen.
Scott Boras has made his living off signing players to huge contracts. His office is worth #1.98 Billion. This is his forté, and a year before the most insane free agent market, he's faltering, and that's not good. That's very, very bad for Scott Boras and ultimately his clients, both his 17 of 18 unsigned going into this year and his future clients testing the waters next offseason.
So is this an MLB problem or a Scott Boras problem?
it's about 30/70 from where I'm sitting.
When looking at the guys who have signed, what you have are shorter term deals with a player getting either just under or his market value. Look at Jay Bruce and Todd Frazier, both of who took offers to play for less than they got paid last year. Is Todd Frazier worth $80 million? No. Is Jay Bruce worth $60 million? No. Would Scott Boras fight for that contract? Yes. That's why he's not getting anywhere with GMs.
[media-credit name="MassLive.com" align="aligncenter" width="1864″]
[/media-credit]
Scott Boras has long been considered the most ruthless agent in the game. Even as a kid, I knew that Scott Boras meant my favorite Red Sox player wasn't' coming back. Johnny Damon? Gone. Jacoby Ellsbury? Gone. Manny Ramirez? Gone. Derek Lowe? Gone. Even the non-Sox players he signed seemed evil. A-Rod, Bonds, Strasburg, Teixeira, Scherzer, Werth, etc. the list goes on. Signing with Boras was synonymous with greed. He knew how to get players millions of dollars despite the fact that it would cripple their finances.
Draining The Swamp
I've brought it up in the past, but let's look at the Washington Nationals, more specifically their most recent contract moves involving Max Scherzer and Stephen Strasburg, both of whom are represented by Scott Boras.
The Nationals signed Max Scherzer to a 7-year, $210 million dollar deal ahead of the 2016 season. Scherzer is slated to earn $30 million dollars a year, except that the Nationals have decided to stretch that money out an additional 6 years. That means from 2022 to 2028 Max Scherzer will be getting $15 million a season whether he plays for Washington or not.
On the flip side, Washington's second son Stephen Strasburg signed a very large extension during the 2016 season, netting the pitching phenom $175 million over 7 years. Following the financial blueprint of Scherzer's deal, the Nats backloaded this deal, paying out $10 million a season after Strasburg becomes a free agent. This extension also included a $45 million dollar payout in his last year of the deal.
The Nationals are screwed int he future. These two contracts alone are going to take so much of their payroll over the next few seasons, they're going to starve the organization. Is it any surprise that Boras is at the center of all this. What's more, the Nationals are slated to lose their crown jewel in right field next year. That's right. Bryce Harper is signed with Scott Boras.
So is this collusion against the players? Or is this collusion against Scott Boras? Well, if some free agents are signing contracts and Boras is playing his old games while his clients sit with 9-figure deals wishing they had more… what's the issue?
I'll tell you the problem. Eric Hosmer doesn't want to play in San Diego, J.D. Martinez doesn't want to play in Boston, and Jake Arrieta doesn't want to play in Milwaukee. That's the difference. Boras' mind games with the press and with owners haven't worked, which means he'll be forced to do something he hasn't done in a long time: negotiate based on hard numbers, not future ones.
[media-credit name="NYPost" align="aligncenter" width="594″]
[/media-credit]
That's the shift here.
It's not the owners forcing advanced analytics into negotiations, it's the players and their representation's reluctance to accept those numbers. This will always be the issue. When McGwire hit 70 home runs in 1999 writers wrote that nothing in a drug store could help you hit a home run, it was god given talent. We now look at launch angles and BABIP to determine every aspect of a player's value. There's no more guessing. It's the there on paper. Those speculative numbers are easily refutable.
Easily refutable statements are finally catching up to Scott Boras and no one's buying the snake oil.
So what's going to happen? Almost all of his clients will sign for a lot less than they were expecting, and alarm bells will go off. They shouldn't be. The mega-contract is over. The value and merit-based contracts are here. Puffing up numbers, inflating hopes and backloading contracts is a thing of the past. Owners are trying to win, and they've learned how to play Boras' game.
It was only a matter of time before they took the upper hand.
And then last night Boras comes out with this:
Scott Boras says if #MLB teams can charge extra for high-profile matchups, fans should demand lower ticket prices for games featuring two tanking clubs. "It will be like military day: Come see the two tanks,'' he says.

— Jerry Crasnick (@jcrasnick) February 9, 2018
The man has lost it. This is the end of Scott Boras.
[media-credit name="USAToday" align="aligncenter" width="1280″]
[/media-credit]
When the guy who represents Carlos Correa, José Altuve, Michael Conforto, Julio Urias, and more goes off about teams, tanking to get younger players and grow them in their system, you know he's lost it. These guys are the building blocks of franchises due to their low cost and high octane output. So for an agent to sign them and wait for a payday, and then kick rocks at the teams who employ his clients for correctly spending their money… I mean, this is some crazy stuff.
But Scott Boras brought this upon himself. He only has himself to blame.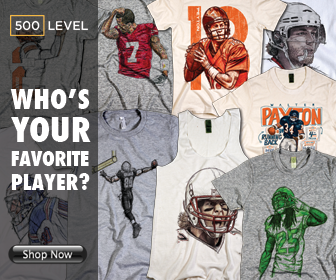 Editor's Picks
According to Sports Illustrated, Brandon Taubman, assistant GM of the Astros yelled, "I'm so...