Estimated Reading Time:

2

Minutes
It is done. The wait is over.
J.D. Martinez has signed with the Boston Red Sox for 5-years. The financial details have yet to be released, but it's more than likely that the deal will be north of the $125 million he was offered back in January.
JANUARY.
After Eric Hosmer signed with the San Diego Padres after a tumultuous offseason that only saw deals sen his way from a select number of teams, it's was only a matter of time until the other shoe dropped for Martinez, who is also represented by "friend of the site" Scott Boras.
J.D. Martinez had a break out 2017 dropping dingers left and right in both leagues. It's safe to say that without J.D. Martinez the D-Backs don't get as close as they did to the Series in 2017.
The interesting for J.D. will be whether or not he can replicate his numbers from last year. 29 of his 45 homers came in the National League, and a lot of those came at Chase Field, where they've been trying to slow down the rate of balls leaving the park. In the bandbox that is Fenway, can Martinez replicate those numbers? It's possible, but the Red Sox have seen too many stars walk down Yawkey way and fail to live up to the hype. Is J.D. Martinez the new Pablo Sandoval?
Only time will tell.
It's also important to realize that this move is being made to compete with the absolutely stacked lineup in the Bronx. If you thought the days of the rivalry were dead, you were wrong. It's heating up and it's already piping hot before the season has begun. However, after the Yankees caught hell for buying championships, it might be the Sox who end up paying for mediocrity this year.
The Yankees payroll is currently set to land around $167 million this year, while the Red Sox are somewhere north of $230 million. The tables have turned. The Red Sox will vastly outspend the Yankees for a team they hope can compete with the monster team in pinstripes.
And where will J.D. play? The Red Sox already have a young #WinDanceRepeat outfield with potential phenoms Jackie Bradley Jr., Mookie Betts and Andrew Benintendi. The easy solution is DH, but where does that put Hanley Ramirez? At first? In a platoon with Mitch Moreland? For $22 million? No way. That's just fiscally irresponsible, but then again, so is signing a fourth outfielder for 5-years when all three of yours are under team control for the near future. So it'll be interesting how new manager Alex Cora plays the new star.
As the details roll in, we'll update you all, but for now, the important thing to know is this: J.D. Martinez is now a member of the Boston Red Sox.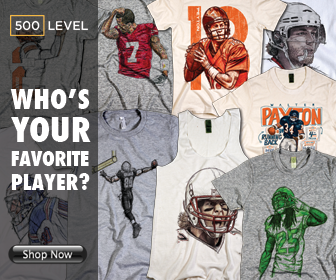 Editor's Picks
Sport is defined by physical exertion, skill, and competition. Thereby, dance is sport, and...

"How to Lose a Guy in 10 Days" is about love, but really it's...