Estimated Reading Time:

2

Minutes
It's official, the battle in St. Petersburg is over. After two halves of incredible football and three weeks of run-up to this moment, one team has climbed their way to the mountaintop, with only one game standing in their way.
France has advanced to the World Cup Final for the first time since their 2006 loss against Italy. They will face the winner of tomorrow's match between England and Croatia, on Sunday.
Defeating Belgium 1-0 in the World Cup semifinals might have seemed like an easy task for Les Bleus, but history was not on their side. In their 73 game history that dates back to 1938, Les Bleus have only taken 24 games from the Red Devils, who have beaten the French team 30. In that 73 game span, there have also been 19 draws, but today's match wouldn't end with the same result.
After a solid first half, it was France who came out of the locker room refusing to go back in unless they were headed to Moscow. Luckily for them, Samuel Umtiti wasn't going to let that happen.
After being awarded a corner in the 51st minute, Umtiti was able to get in front of Fellaini and send a header into the back of the net. That was all France would need in the end.
That's not to say that Belgium didn't have their chances. The Red Devils put up a good fight, they just never seemed to get the breaks they needed. Perhaps if they had gotten the foul call on the tackle of Eden Hazard, which would have lead to a free kick deep in France's end, things might have ended differently. Despite a brilliant effort, the Belgium men won't be able to surpass their 1986 effort, but instead, essentially repeat it.
The last time the Red Devils made it to the Semi-Finals was 32 years ago in 1986. After losing to the eventual winners Argentina, Belgium faced a familiar opponent in the Third Place Playoff: France. In 2018, they'll play the other fallen squad of the Semi-Finals on Saturday.
And if there's a silver lining in all this for Belgium, they don't even have to move cities. I personally recommend the seeing the Church of the Spilled Blood and the Hermitage. The Summer Palace is also nice this time of year.
The French will get four days off as they travel to Moscow for the final game of the 2018 World Cup. Can they repeat their 1998 triumph? Or will they fall again, like they did in 2006? Only time will tell, but until then, we wait to see who their opponent is. Will it be England or Croatia?
Tomorrow, we'll find out.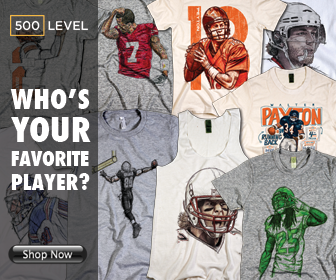 Editor's Picks
According to Sports Illustrated, Brandon Taubman, assistant GM of the Astros yelled, "I'm so...