Estimated Reading Time:

4

Minutes
Sucks sucks sucks.
According to Woj, Kyrie Irving is not coming back this season and I'm really bummed. Yes, I'm a Celtics fan, but watching Kyrie Irving play basketball in the playoffs is a joy for anyone who likes heroics, theatrics, handles, and mean muggin'.
Conventional wisdom says the style of basketball changes in the playoffs and affords certain players the opportunity to play a little more iso-ball. I don't know much about conventional wisdom, but I know Kyrie is super fun to watch in isolation, and I was so damn fired up to watch him get cooking the playoffs. Like how freaking cool would it be to see Kyrie vs. Lebron in the second or third round? UGH. No one deserves to have to wait another year to see that shit.
It is very sad to think the next time I'll watch Kyrie Irving play basketball will be the freakin Uncle Drew movie. No shade on the Uncle Drew flick – I'm hype as hell for this shit.
BUT it's not playoff Kyrie. Ugh.
Slow road to sadness
What makes the news worse is the slow trickle of it. When a dude goes down right away like Gordon Hayward in the first game of the year, it's scary as hell, but it's pretty crystal clear right away. The beats were basically: 1) Holy shit did his foot fall off? and 2) Ok his foot is still attached somehow, but damn he's gonna be out for the rest of the year. This was all pretty evident within like a minute. And yeah he's been teasing us for the last few months with instagrams of him hitting jumpers from his butt (aka bumpers) and jogging (though really that could be considered a trot maybe) and whatnot, but the chances of him coming back were always pretty slim.
If the Hayward case was the most extreme, then this Irving saga was like the polar opposite. Like at first he was missing a few games just to kinda rest or take it easy and whatnot and it was like cool, cool get some rest. I love rest. I'm not an NBA player but if I play a few hours of pick-up basketball I definitely need to rest the next day. Sometimes for the next few days. So I'm definitely pro rest. A few days of rest following a clean MRI on March 14th was not that worrisome.
Then a week later we had the whole second opinion deal. Now a second opinion in and of itself doesn't make me run to the hills with sadness. I tend to ask for a second opinion about what entree to order at a restaurant. Sometimes even a third. In my book, you're not making an informed decision without at least two opinions. So I saw that news and was like ok Kyrie – you go get your opinions.
Then by like March 23 the news came out that Kyrie was having surgery and I was like hold the what? Feels like that came out of nowhere, not gonna lie, but you know what, I had surgery on my knee once upon a time, and I was back in action within like a month. Granted, action for me included the rigor of co-ed softball and going to a bunch of parties my senior year of college, but I mean I gutted it out and got out there, and I was pretty confident Kyrie would do the same. 3-6 weeks felt like a great timetable. We'd see him back in the second round, beautiful. No need to be alarmed.
But now? This stinks. The slow trickle from rest to MISSING THE REST OF THE SEASON was just unfair. I feel cheated, sad, frustrated for Kyrie and his doctors, myself, and the Celtics. Just a huge bummer, and puts a pretty hard cap on what the Celtics can do this playoffs. As my dad just texted:
Not really sure how he copy and pasted the newsflash from WEEI and added him own commentary, but the point is clear. The road will be tough sans Kyrie.
Out of sadness comes a hero
So this sucks. However. Adversity breeds toughness. I don't think that's really a saying but you get the point.
Do you know who is ready for this occasion? Who is not scared to step up into the spotlight, and in fact, may be ready to scare other people? That would be Terry Rozier.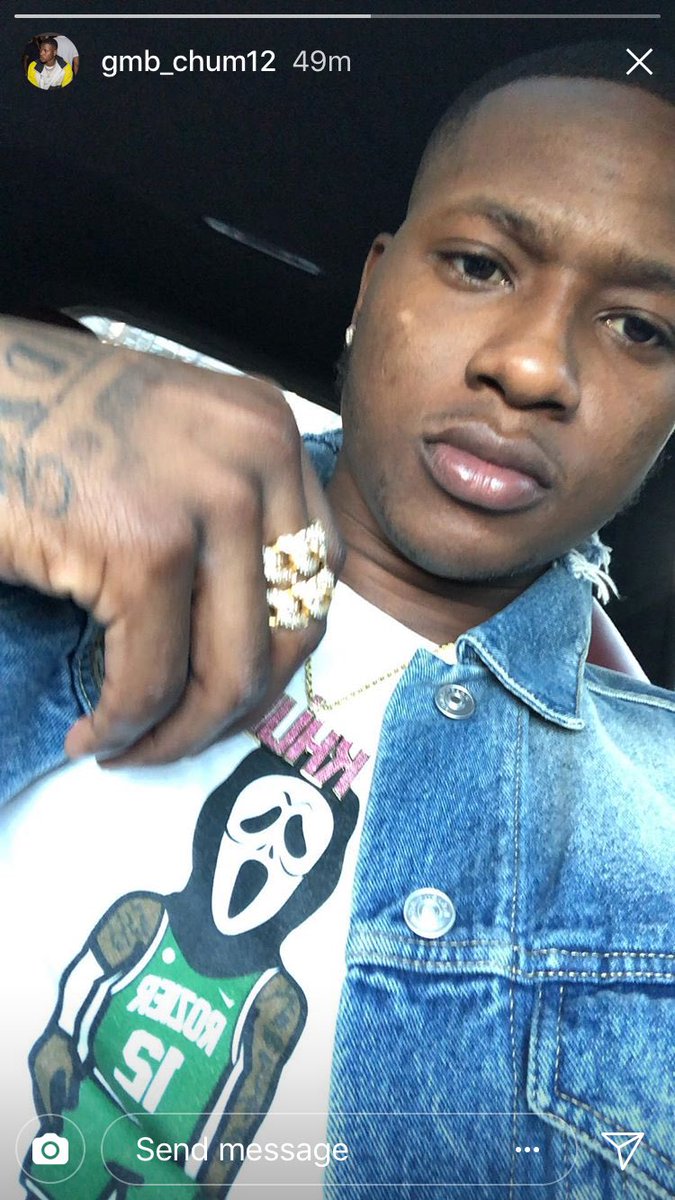 Oh yeah. It's Scary Terry time and I am here for it.
Editor's Picks
To me, Rachel Nichols is the personification of posting a black square on Instagram.

We have become part of the problem, and aided in the the perpetuation of...