Estimated Reading Time:

3

Minutes
Shane Victorino, better known as the "Flying Hawaiian," announced today that he would be retiring from the game of baseball as a Philadelphia Phillie.
After spending 12 years in the MLB, Victorino announced his retirement from the game, signing a one day contract with Philadelphia. Victorino was known for his high-flying defensive catches, his blazing speed on the basepaths and some well-timed power hitting in the postseason. During the Phillies championship run there was no one better in the outfield or on the base paths.
Phillies Phame
It shouldn't be a surprise that Victorino wants to retire with the team he spent 8 years with. Originally drafted by the Dodgers in 1999, Victorino began his professional baseball career with the Padres before being picked up by the Phillies in the 2004 Rule 5 draft.
Victorino was immediately put to work in an outfield comprised of Aaron Rowand, Bobby Abreu and Pat "The Bat" Burrell. It would take only a few seasons before Victorino would earn a starting role.
When the 2008 Phillies began their season, no one expected Victorino to become a superstar. Sure he was poised to breakout, but the youngest player on the Phillies did more than that. After 2008, Victorino would win 3 consecutive Gold Gloves and would lead the league in triples twice.
Of course, in 2008 Victorino would win his first World Series ring. Despite hitting .250 in the Series against Rays, Victorino helped the Phils blow past the Milwaukee Brewers and Los Angeles Dodgers on their way to face the Tampa Bay Rays. In his career, Victorino hit .306 with a .865 OPS in the 5 NL Divisional Series he played in.
Beantown Bound
In 2013, Victorino signed with the Boston Red Sox, who were looking to shake things up after coming in last place in the AL East. The Flying Hawaiian came through for the Red Sox, finishing the season 0.2 WAR behind Dustin Pedroia as the team's best player. Victorino helped the ailing Sox go from worst to first.
In the 2013 ALDS, Victorino RAKED, slashing .429 against the Tampa Bay Rays. The following two series, wouldn't be so kind to Victorino, as he would hit a combined .139 in the ALCS and World Series. While that may seem like Victorino wasn't all there in those series, he did have a few big swings. There was, of course, this one:
Victorino's time with the Red Sox would come to a close in 2015 when the Red Sox shipped him off to the Los Angeles Angels for utility infielder Josh Rutledge. To say that Victorino was emotional about leaving Boston would be an understatement.
"People doubted me in 2012 and the Red Sox gave me a chance to win a World Series."
Victorino was moved as to give way to Rusney Castillo. The Red Sox wanted to give their $72.5 million dollar prospect more at-bats and playing time. Since the move was completed Castillo has played in 89 games, hitting .262 in that span. Castillo hasn't been on the big league club since 2016.
Sunset on Shane
Today, however, is about Shane Victorino and his love of the game. When Shane took the field there was no smile brighter, no heart fuller and no love for the game stronger than his. Mahalo, Shane! We were lucky to have been able to watch you play. We'll leave you with Victorino's Walk-Up Song during his tenure in Boston, and presumably his motto in retirement.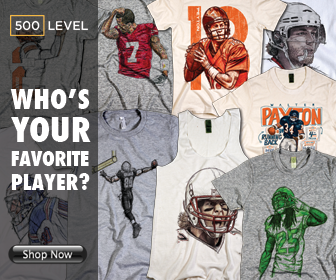 Editor's Picks
According to Sports Illustrated, Brandon Taubman, assistant GM of the Astros yelled, "I'm so...