Estimated Reading Time:

4

Minutes
The Silence has ended. Is it sincere or total B.S? You decide.
Well, the Spurs turned Raptor, not exactly who he had in mind when he asked for that trade, has finally broken the silence. The 27 year old who many thought would be that franchise player forever tied to Pop and the 5 time champs (until of course the soap opera unfolded and the small forward asked to be traded) has released his first statement regarding the trade today.
However, what the heck happened in the Spurs Reality Show locker room is the golden snitch and I'm not sure we'll ever catch it.
Let's just say this has me all up in my feelings. And not because I'm a Spurs fan and NOT because I'm a Kawhi fan, but because this trade had me surprisingly pissed when it broke and now I'm reliving it. Who knew I cared so much about Toronto?
I'm also in my feelings because well, I don't buy it. To add insult to injury (and yes, pun very much intended) he asked to go and not for nothing, but you know who didn't…DeMar DeRozan.
After 7 seasons, Kawhi will now be lacing up in Toronto and joining a franchise whose fans are still reeling from losing DeRozan.
DeMar DeRozan and the Raptors went together like PB&J and despite the short lived Lebronto, after 9 seasons; Toronto WAS DeRozan's city.
The trade shook this NBA fan 3 weeks ago in one of the hottest trade seasons: Lebron and Kawhi and Boogie…Oh My! The NBA season may have ended June 9th, but for me there was a lot of obsessive twitter refreshing between free agency and trade rumors.
I stand by my opinion that this trade seems heartbreakingly cruel and senseless, potentially more for the fans and franchises than the individual players. Which I realize sounds overdramatic, but nevertheless, it's how this chick feels. And I think a certain shooting guard would agree with me.
Demar told Chris Haynes, "I felt like I wasn't treated with what I sacrificed for nine years, with the respect that I thought I deserved."
Cue me watching the rest of that interview wanting to hug DeRozan. Ok, real talk, from the second he said, "Man, it was a blur. It was a dream … still kind of feel like a dream right now. But it's been tough having this roller coaster — up and down — just trying to get acclimated to changing teams."
In that moment I wanted to bake him a cake, blast Lemonade, pour him some pink wine and tell him we were going to dance out the pain.
However, as a fan of the game, I still wish them both the best. In the major bummer column: I'll be in Toronto at the beginning of regular season and was hoping to see the Raptors poster boy's jumper. But, I feel confident Pop will make DeRozan better(maybe even a two-way player); which will be a treat to see play out.
As for the man of the hour, Kawhi and the finally tied up Spurs drama, I want to believe he means all the kind words in his Thank You Letter.
I am sure he IS grateful to the NBA's GOAT Coach. I wish I could have been a fly on the wall in that Spurs locker room as it all fell apart. With Kawhi and Parker's exits it's certain to be a new birth for the franchise who prides themselves on fundamentals.
I'll just be over here still wanting to hug DeRozan, drooling over the Christmas and MLK Jr Day Games and anxiously anticipating the full season schedules dropping today. In my house, it's ALWAYS NBA season.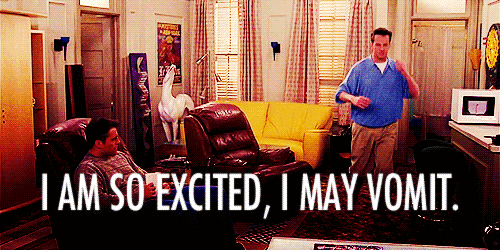 Editor's Picks
To me, Rachel Nichols is the personification of posting a black square on Instagram.

We have become part of the problem, and aided in the the perpetuation of...