Estimated Reading Time:

3

Minutes
The latest installment in the Philly vs Boston sports saga may have ended last night as the Celtics handed the 76ers what would be their final loss of the season. Regardless of the series outcome there is no denying that the city of Philadelphia has had quite the sports year. On that note, the city of the Boston isn't slacking either.
It has been driving every New York sports fan I know absolutely crazy, and considering that NYC is located basically dead smack in between both cities, that makes sense. As a non-native New Yorker, who has little to no loyalty to the city's sports teams, this doesn't bug me too much personally.
New York fans couldn't hate two cities more than Boston or Philly. I'm fairly certain that they would only be satisfied if both teams could lose when they play each other. Especially in a dismal sports year for the city where basically every one of their pro teams has lingered towards the bottom of the standings, the current exception being the first place Yankees. And maybe the Mets if they can bounce back from injuries and start to turn things around in what is turning out to be a surprisingly competitive NL East.
As the two oldest and most historical cities in the US, Philly and Boston both have long traditions of winning and the last 4 months have certainly given them even more opportunities to brag.
First, there was the Eagles impressive win over the Patriots in February to secure their first ever Super Bowl win! Congrats to you Eagles! Coming from a fan whose team hasn't even gone to one there was no way I wasn't rooting for you. Also, I happen to know and care alot about some of your fans and to be able to see their joy when you won was a wonderful thing. I think (and hope) you'll return the favor if and when the Lions ever get there.
Next up for Philly was Villanova's NCAA Championship victory over the Michigan Wolverines, which would be their 2nd in the last 3 years. And although this one had some personal sting in it for me, like I referenced when I revisted the Fab 5, it was just a huge accomplishment for the Wolverines to be there in the first place so I can live with that.
The Flyers and Bruins may have already been bounced from the Stanley Cup playoffs, in the first and second rounds respectively, but they both made it there and that's nothing to be mad about.
Being a child of the late 80's and early 90's and a diehard Bad Boys fan there is one thing I can agree with New York fans on which is my genuine dislike for the Boston Celtics. And while I do think the Celtics are probably going to be the tougher matchup for the Cavs in the Eastern Conference finals this year I still would have much preferred to see the 76ers win the series.
But I trust that "The Process" will still be working quite well next year and if this series was any indication this is going to be an extremely fun rivalry to watch for the next few years.
Now that we were almost two full months into the baseball season it's a safe to say the Red Sox are going to prove to be tough competition in the AL East as they rev up their long-standing rivalry with the Yankees whom they currently sit a game behind. At 22-15 the Phillies are also sitting in 2nd place in their division which is a pleasant place to be after struggling for almost a decade since their World Series win in 2008 and dominance in the NL East during that period.
It's hard to say that one city has been more successful than the other recently because everyone has their own definition of success.
But there's no denying that the cities that occupy many of the first chapters in our history textbooks are in the midst of writing their own new chapters in the (sports) history books.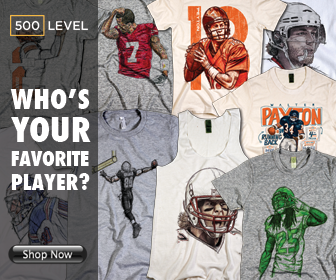 Editor's Picks
According to Sports Illustrated, Brandon Taubman, assistant GM of the Astros yelled, "I'm so...