Estimated Reading Time:

7

Minutes
Two weeks ago, I was standing offstage at the Al Hirschfeld Theater during a rare Sunday night performance of Kinky Boots. The Patriots had the ball and were charging down the field, pushing back the Chiefs defense. I quietly pumped my fist as Sony Michel gets a first down, as my eyes glance up towards the Patriots T-Shirt hung on the wall. Directly under the Patriots logo is written "Cheaters", and just beneath it, sits a barely inflated NFL football with the label "Tom Brady Approved."
I'm not going to tell you that I feed off that hatred, that it stokes a fire inside me so hot that it could melt the steel they named the team after in Pittsburgh. I'm not like that. I can't be. Because I understand what the Patriots have put this league through for close to two decades.
I understand it, because of what New England Sports team put me through for the first ten years of my life.
In the 1990s, the Boston Bruins were solid, but never able to climb the mountain and get to the Stanley Cup. In the 1991 and 1992 Conference Finals, the Bruins were sent home by Mario Lemieux and the Pittsburgh Penguins. The following year ended with a gut punch in the form of a Montreal Canadiens Stanley Cup win, and thus would begin a streak, spanning almost a decade, of failing to get to the second round.
The Celtics spent most of the 1990s rebuilding, as evidenced by their 360-428 record from 1989-98, good enough for a .456 win percentage. Coming out of a dominant 1980s and hurdling towards the new millennium, the Celtics were struggling to find their footing. The C's also had a carousel of coaches, ending the decade with the reign of Rick Pitino. A combination of M.L. Carr and Pitino at the helm led the Celtics to their longest playoff drought in the team's history, capping off a putrid end to the 20th Century. The only thing that seemed Green at the Garden was the Celtics' envy of other more successful basketball teams.
Over at Fenway Park, the Red Sox were only a hair above .500 for the decade, going 814-741 from 1990-1999. If there's a silver lining in the Sox decade it's that they began and ended the decade with ALCS appearances. In between that span, the Red Sox would go 1-6 in their two ALDS losses in 1995 and 1998. These years would see Red Sox greats like Roger Clemens and Wade Boggs leave the team in free agency, both of them finding success with the New York Yankees.
But above all of those failures, no other New England team comes close to the futility of the
1990s

New England Patriots.
Over the course of the decade, the Patriots had a record of 67-97, which equates to a .393 win percentage. This includes a 1-15 season in 1990 and a 2-14 season in 1992. And while the Patriots did make it to the Super Bowl in 1996, they were incredibly outmatched by Brett Favre's Green Bay Packers.
The memory of that Super Bowl is seared into my brain. Everyone was amped to watch this game, but their excitement was coupled with a crippling anxiety. It was amazing the Patriots were in the Super Bowl, but before the kickoff, you could feel bodies tensing in preparation for defeat.
Sidenote: My father still wears his 1996 AFC Championship hat on Sundays.
Prior to 2001, New England fans had to prepare for defeat and disappointment. It wasn't a coping mechanism, it was survival. You kept your heart guarded against the joy of winning a championship because you knew you would only have yourself to blame when time ran out. After years like '85, '86, 91, '92, and '96, know what it's like to get close to joy, only to have it ripped away.
Which is why Tom Brady has such a following in the Northeast.
Brady was thrust into the spotlight after the crushing loss of Drew Bledsoe in Week 2 of the season. Bledsoe was the man who brought us so close to glory in 1996, the man who just got a mammoth $103 million extension from Robert Kraft. Tom Brady was a second-year backup, who was put in a position no one thought he'd succeed in. This was the Patriots after all.
Cut to Super Bowl XXXVI…
Back once again in New Orleans, where the Green Bay Packers knocked the wind out of the Patriots sails in 1996 and the Chicago Bears curb-stomped them in 1985. Tom Brady and the Pats are coming off of two miraculous wins against the Oakland Raiders and the Pittsburgh Steelers. It felt like the Patriots were playing with house money at this point.
How could they win? They were 14 point underdogs. What more could you want? How much more pain could the Patriots impose on us? Perhaps the season up to this point was the gift? Perhaps this was all just a dream. These teams don't come through, they don't close the door on their opponents.
And then Adam Vinatieri sends a 48-yard field goal through the uprights and suddenly I'm crying.
I turn to my father who is on his knees, screaming to the sky, and I wrap my arms around him. My grandfather is hugging my grandmother and then kisses her hard. My mother holds her shocked face in her hands as my younger brother screams at the top of his lungs. Up from the basement runs my uncle, who was too nervous to watch with the rest of us. It was a moment of unbridled joy, a moment of relief, all wrapped up in one.
And as the confetti fell and Tom Brady is up on the platform waiting to receive his Super Bowl MVP award, he brings his hands to his head and gives an astonished shake of his head. No one thought he'd be there, that they could pull this off. No one could believe that the Patriots were Super Bowl Champions.
We were all Tom Brady after Super Bowl XXXVI. Simply amazed that this had happened for us.
Back To The Present
On that Sunday evening, as I watched what little of the game I could in between songs and scenes, Tiki Barber walked up behind me.
Tiki is one of the coolest people I know, and we've had a lot of cool people come through the factory lately. David Cook and I would talk about the finer points of Baseball with our audio team, and he even ravaged our Fantasy Football league this year. Tiki, on the other hand, knows more about football than I'll ever comprehend.
I watched him call three plays in a row before the ball had been snapped. Yes, I know that this is a skill most professional football players possess, but to see it done right in front of you, is actually amazing.
Anyway, we begin talking about the game, and he asks me who I'm rooting for. I tell him "I'm a Patriots fan." He shakes his head and laughs. "Man, isn't this boring for you? Aren't you tired of winning?"
No. I'm not.
If New England Sports have taught me anything it's this: moments of glory are swift and fleeting. I grew up with the despair of watching team after team fall short of the lofty goals set before them, of the hope we instilled in them.
I grew up in a city that felt like the younger brother to every other metropolis in the country. After seeing Chicago lift the NBA Championship banner, seeing the Yankees win even more rings, and watching as Montreal gets another Stanley Cup, I knew what it felt like to be kicked in the teeth.
But in 2001, I watched a team representing my home town, my state, my community, a team who fought so hard against their own history, finally reach the top of a mountain no one thought they could climb.
Three years later the Red Sox would win the first of four rings, erasing 86 years of curses. Seven years later the Celtics would win the NBA Championship for the first time in 22 years. And a decade later, the Boston Bruins would defeat the Vancouver Canucks and bring the Cup back to the Garden.
I'm not tired of winning, because I know that loss and despair are just around the corner. Why? Because I was born into it, and it's a fight every year to stave off defeat. Some years, we're successful. Other years, not so much. But at the end of the day, all you can ask is that you get the chance to dance with greatness. And once again, in 2019, Bill Belichick, Tom Brady, the New England Patriots and the people of the Northeast…
We're. Still. Here.
And that's not something we take for granted.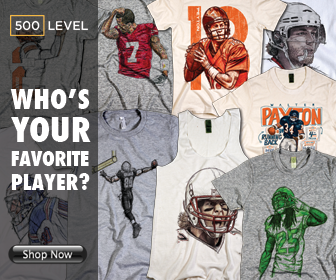 Editor's Picks
According to Sports Illustrated, Brandon Taubman, assistant GM of the Astros yelled, "I'm so...