Estimated Reading Time:

5

Minutes
1501 NW 3rd Street, Miami FL. Google it. What do you see? A giant map pointing at Marlins Park, the brand new baseball stadium? Good, your eyes work and so does Google. It's what you don't see, that matters more to me. I don't blame you because most people wouldn't unless you grew up in or around the 305 and rooted for a small private University's football team.
Let me take you on a journey. Do you know what its like to park a mile away from your destination in some strangers yard? To walk down Little Havana seeking out the perfect street vendor to buy a hotdog or heck even the best Cuban sandwich you'd ever tasted. They don't call it Little Havana for nothing. As you make the trek down 3rd street you're presented with at least 20 different sales pitches from scalpers until you find the perfect seat combination, 200 level seats at midfield for $45 each. We'll take it. Even with the chaos around, none of it compares to what you're greeted by upon arriving. When you finally arrive it hits you. This is the famous Orange Bowl home to the 5 time National Champion Miami Hurricanes, and here it's all about the U.
Atmosphere
This stadium has lived through so much and it shows. While climbing the dimly lit stairs at the entrance to your section you can feel how old this stadium is. And don't get me started on the bathrooms…yikes. Trough style is truly a thing of the past. As you and 72,319 other fans file in past the guards checking tickets you're greeted with a sensory overload. Green and Orange everywhere you look with the occasional sprinkling of away fans. The thick humid night sky and the ring of honor. So many big names have worn the Orange and Green. Vinny Testeverde, Gino Toretta, Jim Kelley, Michael Irvin, Warren Sapp, Ed Reed, Ray Lewis, Randall Hill and many more. A look to the Home side and you'll see a sign across the stadium saying " The City of Miami Welcomes You". A pleasant greeting for the people representing the orange and green. As you take your seats there is one thing every fan can't wait for. The famous entrance through the smoke. The Hurricanes come racing out of the inflatable white helmet. The players rush through a cloud of smoke led by Sebastian the Ibis, the beloved mascot. Sebastian gets to Midfield and the crowd is in a frenzy. The old Orange Bowl is literally shaking underneath the fans, Sebastian winds up and delivers my personal favorite chant: "ooooooooooooohhhhhhhhhhhhhhh C-A-N-E-S CANES!" Simple and exciting all at the same time.
The atmosphere is electric for the home team and in the games I was able to attend this usually led to many a fight in the stands and things said that I could never repeat back to my mom when we returned home. (Side note I once saw a man throw a visiting fans water cooler off the side of the 400 level seating.) At one point this was one of the greatest home-field advantages in all of college football. The Orange Bowl is where I found my love for the game, and more specifically for the Miami Hurricanes.
Orange Bowl Magic
October 14th, 2004. A home game against the 12th ranked Louisville Cardinals. My very first live experience here and it did not disappoint. I sat at halftime next to my Father completely distraught as the 3rd ranked Hurricanes found themselves down 24-7. I could feel the energy in the stadium dwindle down to nothing just like that, but none of us saw what was coming next. Specifically, from a Sophomore by the name of Devin Hester who had his shining moment as a Hurricane that night. The second half opened with a quick renewal of Hope as Hester took the opening kick back only to have it ripped away by a phantom holding call. It was a devastating turn of events, but luckily Hester had much more in store for us that night. Miami began to claw its way back off of sharper defense and a balanced offensive attack led by Brock Berlin and Frank Gore. But, In the Fourth Quarter, it came time for the deadliest kick returner in all of College Football to put his stamp on the game.
Fourth down and in a punting situation with 8 minutes left in the game, all Louisville had to do was not kick it to Devin Hester. Of course, that's exactly what happened. The minute the ball hit his hands you could feel the energy from the fans. It was like everyone knew what was coming, except Bobby Petrino of course. 20 seconds later me and 72,000 fans were going nuts and before I could even think I was out of my seat jumping like a lunatic. Hester had finally given Miami the lead and completed the epic comeback. The Ibis came out to do his TD celebration and the entire crowd stomping their feet in unison made the stadium begin to sway back and forth. I thought for a moment we were going to tear the Orange Bowl down that night. Looking back now I realize that would've been a more proper burial for 1501 NW 3rd Street Miami FL.
The End of an Era and the Beginning of Another
Four years later I attended the final game at the Orange Bowl where Miami lost 48-0 to Virginia. It was the largest home loss in Miami history and the first shutout there since 1974. It was a strange night to be there as tensions ran high and fans began ripping up seats and artifacts from the stadium. Heck, I took my seat number. I still have it. A few months later they began the demolition of a place that brought the community of Miami together. Sending the program into a downward spiral. An 8-year nightmare for a team who lost it's home, only to be saved by a coach with a new lease on life and a $10,000 Cuban link chain that became the most polarizing celebration in all of sports: The Turnover Chain. Now me and the 72,319 other fans in attendance on that night in 2004, wait for the day to finally be able to proclaim THE U IS BACK.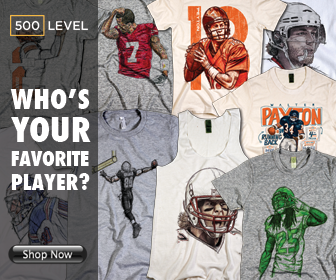 Editor's Picks
According to Sports Illustrated, Brandon Taubman, assistant GM of the Astros yelled, "I'm so...