Estimated Reading Time:

6

Minutes
[Editor's Note: There is some extremely strong language in this article. Mostly because we here at the Turf are pissed. And tired. And we've had it up to here (I made a hand motion…then realized you can't see it) with these radio shock jocks. Since Ned has been writing about this for a while, I'll let him take it from here. Again, though, Ned's not pulling any punches or censoring his language. Consider yourself warned.]
I'm baaaaaaccccckkk! Seriously though, guys, did we expect that I would be back this quickly? After writing this article, it took over 2 months for me to find myself needing to write another one. But this time? Wham, Bam, 4 whole days! So what happened? Well shocking to exactly no one, another one of the legion of radio shock jocks got canned for being a raging bag of dicks.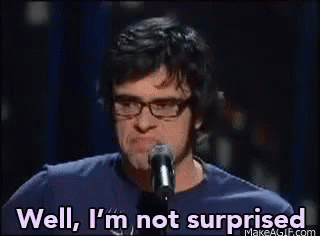 Let's recap. On the new SirusXM steaming hot pile of garbage hit sports talk radio show, Dialed-In with Dallas Braden, the cisgendered white dudes with no goddamned morality hosts were discussing Olympic Gold Medalist Chloe Kim. I'll let them take it away. Here are Patrick Connor, Dallas Braden, and Brody Stevens with your daily dose of slimeball bullshit. [Author's Note: One of the dudes' name is Brody. We shouldn't be surprised here]
Stevens: Me, personally, I'm on Twitter, I see Chloe Kim, I'm thinking Khloe Kardashian, Kim [Kardashian], I don't want to deal with that. So I missed out on the whole Chloe Kim thing. But it's a good story. She's into it, a little kid—I'm inspired by it.

Braden: Chloe Kim, famous for riding a very different board than Kim Kardashian.

Connor: No doubt, and in fact just to keep it on that tip, her 18th birthday is April 23, and the countdown is on baby, 'cause I got my Wooderson going. "That's what I like about them high school girls."

Stevens: I love it P-Con, I'm right there with you.

Connor: She's fine as hell! If she was 18, you wouldn't be ashamed to say that she's a little hot piece of ass. And she is. She is adorable. I'm a huge Chloe Kim fan.

Braden [laughing]: That's it.

Stevens [laughing]: Did you just take a boner pill?
Well said, Alan Rickman
Why? Why? WHY? This 17-year-old is a phenom of a snowboarder and these fucking fuckwits fucking fuckwits (did I do it right?) can only sexualize her? I'm gonna just, for a couple of sentences, remind you of a very important fact before I move on to my other points.
Chloe Kim is 17 years old. Chloe Kim is a minor. Chloe Kim is a fucking high school student. Patrick Connor is not 17, or a high school student. Not by a long shot. Solidly adult male, Patrick Connor, just sexualized a minor, a high school student. CHLOE KIM IS 17 FUCKING YEARS OLD.
Great. Now then, before we expand the scope of this conversation and talk about the creepiness of the whole…"nearly 18″ thing that society has going on, let's talk about how female athletes can't catch a fucking break. It doesn't matter how athletically brilliant they are, the narrative seems to always revolve around how they look. It's no damned surprise that female collegiate athletes are developing eating disorders at an alarming rate.
But that's a larger conversation that I am remarkably unqualified to take on. For more info I recommend you read these fantastic articles.
Back to Patrick Connor
This asshat thinks it's acceptable to speak this way of a teenaged girl who just proved herself to be the best snowboarder in her event in the world. Need I remind you, the video that I linked to above (here you go again) is of Chloe Kim getting a perfect score on a run at the US Snowboarding Grand Prix. A PERFECT SCORE. Do you know how hard it is to do that? I certainly don't. My biggest claim to fame at this point is that fellow Turf writer Charlie Forray and I were unceremoniously kicked off America's Got Talent in a rejection montage. Imagine being 17 years old with a gold medal.
Do we think there's a single female sports reporter who will refer as such to teenaged Olympic gold medalist Red Gerard? No. Because that would be gross.
Here comes the apology
If you've been following this unintentional trilogy on the awfulness of shock jocks, there is a roadmap to this sort of thing. Next comes the apology. Patrick Connor? Gave the following recorded statement through Barstool Sports (where he remains employed): ""Just quickly I want to apologize to Chloe Kim and her dad. They didn't deserve my stupid, foolish and immature comments." He also tweeted about it:
Why does everyone always try to excuse their being a shitstain of a human by trying to pass it off as humor? What about that exchange was supposed to be funny? At least his apology wasn't "I apologize if you were offended." As someone on twitter pointed out, though: 'You had memorized her birthday…You will have to excuse us if we don't buy that this was just a "weird attempt to make people laugh"'.
[Author's Note: I wrote this last night when I was very tired and totally missed something. Did Patrick Connor just apologize to Chloe and her DAD?? Sure, apologize to the aggrieved and the male figure in her life. Her Mom, though? Meh.]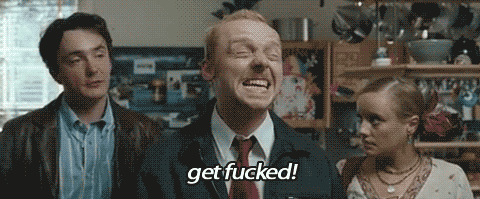 Then came the firing
As mentioned before, Connor remains employed by Barstool Sports. However his Bay Area radio show on KNBR, The Shower Hour with Patrick Connor was cancelled. Good on KNBR, give them more spins, Bay Area readers. Barstool Sports and SiriusXM wanted to make sure that Connor knew what he did was wrong though. Co-host Dallas Braden in a statement from Barstool sports, berated Connor, saying that the company recognizes ""severity and the seriousness of the comments made … and that's not who we are."
Just a quick reminder, Dallas Braden was the one who said this:
Braden: Chloe Kim, famous for riding a very different board than Kim Kardashian.
Now that's not so bad a statement. In fact it sounds like he's trying to steer the conversation away from where he knows it's going. However how did he react? He laughed. Reminder:
Braden [laughing]: That's it.
At the end of the conversation. Braden can scold all he wants, but he didn't shut this shit down. If there wasn't a backlash, Barstool wouldn't have given Connor a tongue lashing. Period.
Are we done with Shock Jocks?
Are we? Are we done yet, America? What do we need to end this insanity? [Author's Note: I'm over 50 hours of work this week since midday on Sunday, and I wrote that as inanity. I think my tired subconscious gets it.] Shock Jocks are the worst, and they offer exactly nothing of substance or value to the conversation of sports or culture. I would argue they drag both down. So let's stop listening to them? Tell your friends that listening to them makes them complicit. Stand up to people who make these kinds of jokes. Let's remind the world that female athletes are hard-working, dedicated, insanely talented masters of their craft. Let's start treating them like it.
Editor's Picks
To me, Rachel Nichols is the personification of posting a black square on Instagram.

We have become part of the problem, and aided in the the perpetuation of...