Estimated Reading Time:

4

Minutes
Drive in, order up, Boogie Down.
Nothing is the same in the world of sports and entertainment since the COVID-19 pandemic came to the United States. And man is it a bummer. In the Bronx, people are getting creative to ensure that New Yorkers don't have to sit at home all summer watching Cheers in syndication.
Sports Illustrated reports that starting in July, the Yankee Stadium parking lot will become a drive-in movie venue. Pre-movie concerts and concessions from local food and beverage outlets are also on the bill–all in a socially-distanced, stay-in-your-car setting.
MASC Hospitality Group is heading up the programming, and I'm looking forward to seeing what flicks will be offered. Drive-in movie theaters are delightfully old timey, and the nostalgia of it all may help people forget (at least for a couple of hours) that they're in their cars not for the a/c and cupholders, but because they have to be. It got me thinking…what would I most want to watch through my windshield outside this pantheon of baseball history? You know, if I had a car.
So, in no particular order…
MY ULTIMATE DRIVE-IN MOVIE PICKS
Wayne's World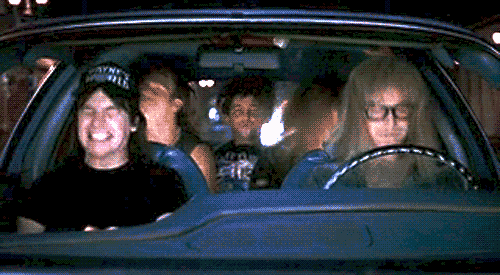 My folks took my brothers and me to a drive-in in Texas when Wayne's World came out, but I was too young to remember it. I'm ready to party on, sans Cheerios.
A League of Their Own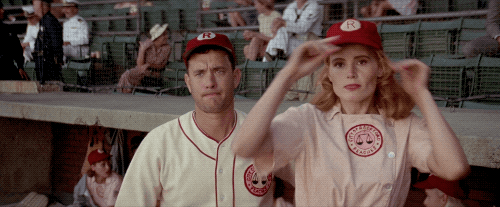 There's no crying in baseball, but there has been a lot of crying during this global pandemic. We need comedy to heal us. Plus, America's Sweetheart/COVID-19 Survivor Tom Hanks and mega-babe/activist/female empowerment champion Geena Davis are involved.
The Muppets Take Manhattan
The undisputed best Muppets movie (don't @ me), and it's set in NYC. Can't we all relate to a little puppet with Broadway dreams, trying to make it in the big city? Also, gotta have something for the kids for those weekend matinees.
2001: A Space Odyssey
I rarely use the word epic, because this isn't Barstool, but how truly epic would it be to hear that iconic, sweeping, breathtaking score while Yankee Stadium looms in the background? I'm not even a Yankees fan, but I still think that'd be unreal.
The Natural
When Glenn Close stands up in the crowd in that white dress and hat? You KIDDIN me? Nothing says baseball-parking-lot-date-night-film in a more sultry voice than this knockout. (Did you like that I avoided a "home run" pun?)
Back to the Future Part III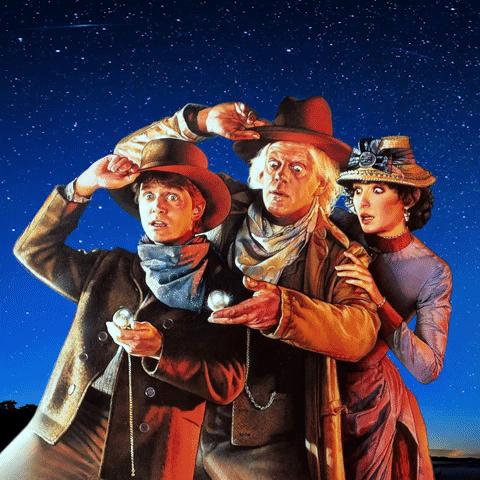 I know, the first one is the classic and the best, but none of us have seen Part III enough times. There simply must be a western on this drive-in wishlist, and The Good, the Bad, and the Ugly is too long.
Singin' in the Rain
I have always wanted to see this at a drive-in. I'm not alone in ranking it the best movie musical of all time, and there obviously has to be a musical on the list that doesn't include puppets.
Though we can't watch live games and eat hot dogs with thousands of other fans this summer, the dog days don't have to suck. If a drive-in movie at Yankee Stadium sounds like a hoot, you can sign up for the Uptown Drive-in mailing list; discounted early bird tickets go on sale this Sunday. You can also sound off on what you'd like to see, hear, and taste by taking their survey. Party on, New York!
Editor's Picks
To me, Rachel Nichols is the personification of posting a black square on Instagram.

We have become part of the problem, and aided in the the perpetuation of...