Estimated Reading Time:

3

Minutes
Having a hard time with this whole "social distancing" thing? Yeah – us too. Especially when it comes to the lack of sports. So, we here at The Turf thought we'd offer a way to help ease the pain and suffering. While we may not have any of the current sports leagues to watch live, there is PLENTY of archive footage available at our fingertips. We've scoured the internet and assembled some of the most iconic, noteworthy and remarkable sporting events we could find. We also found some mundane, run of the mill matches and contests, that seemed banal at first watch. However, at this point, we'll take anything that resembles sports, right? Each day, we'll feature one of the contests and provide you a link where you can relive the glory, exhilaration, and thrill from the comfort of your couch.
Today: Liverpool v. Barcelona – 2019 UEFA Champions League Semi-Final Second Leg
---
Before we get into the match itself I need to offer a quick bit of context. For those who aren't ardent followers of "the beautiful game" – and this competition in particular – here's a quick primer. Needless to say, this is one of the most prestigious competitions in the sport, perhaps second only to the World Cup. This particular match was the "second leg" of the semi-final in last year's tournament. Basically it was the second match of the "home and home" matchup between the two teams. They had played the first leg a week prior and Barcelona entered the game at Anfield holding a 3-0 advantage on aggregate. To say it would be a steep hill to climb for Liverpool would be an understatement.
Barcelona are one of the most powerful and highly regarded clubs in the world. They are like the Yankees of club futbol, regularly fielding an all-star caliber roster for every single game when most other clubs would be lucky to have a few "stars" on their squad. Many of the top players in the world have worn their uniform – the most notable among them is current FIFA Player of the Year and Ballon D'Or holder Lionel Messi. Other notable names who donned the Barca jersey for this matchup include Marc-Andre ter Stegen, Philippe Coutinho, Sergio Busquets and Luis Suarez (a former Liverpool star) – just to name a few.
On the opposite side of the pitch, Liverpool entered this match as a big underdog – needing to erase a 3-0 deficit in order to reach the final. While not having quite the same notoriety as FC Barcelona, they are still a formidable club in their own right. In the Premier League in England (the country's top flight of futbol), Liverpool are one of the "big six" clubs who regularly finish at or near the top of the table. The names on the backs of their shirts for this match included Allison, Virgil van Dijk, Sadio Mane and James Milner. The team were without their top performers, Mohamed Salah and Roberto Firmino, who were both out injured for this match. They did have the help of an amazing atmosphere (as always) at Anfield to help encourage their lads on the pitch – just have a look at this if you don't believe me:
Now that the stage has been set – kick back, push play and enjoy the battle. It was an absolutely riveting matchup. It's also a great way to take a break from your Facebook feed or watching the news. Afterwards, you can check out this article from Christian Heilman to find out how the rest of the tournament went!
See You Tomorrow. Stay Safe. Stay Smart. Wash Your Hands.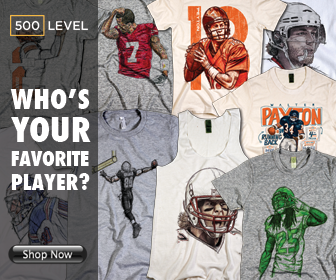 Editor's Picks
Sport is defined by physical exertion, skill, and competition. Thereby, dance is sport, and...

"How to Lose a Guy in 10 Days" is about love, but really it's...