Estimated Reading Time:

5

Minutes
Y'all. Today is the last day of January. I don't know about you but it seems like this month has been about 94 days long. Things have been happening this week. But: BLAKE GRIFFIN IS NOW A PISTON.
— Blake Griffin (@blakegriffin23) January 30, 2018
Now, before we go on, I need to provide a bit of context for the rest of the post.
[media-credit id=13 align="alignnone" width="284″]
[/media-credit]
Let's go.
.@marcelluswiley reacts to the #WojBomb surrounding Blake Griffin 😂

(@wojespn & @SeanFarnham) pic.twitter.com/8GqV9FxjxV

— ESPNLosAngeles (@ESPNLosAngeles) January 29, 2018
Minutes later…
He has officially lost it. @marcelluswiley's LIVE reactions. pic.twitter.com/QuvEXI5roQ

— ESPNLosAngeles (@ESPNLosAngeles) January 30, 2018
New All Stars
With injuries to Boogie Cousins and John Wall, the two biggest All Star snubs have been invited to the game in Paul George and Andre Drummond to play on Team LeBron. Wait, who's Drummond's newest teammate? Oh yeah. This guy.
NBA Injuries
As I'm writing this, Kevin Love has been injured in the Cavs matchup against the Pistons. The last game I watched was the Pistons vs the Thunder, when Andre Roberson had to be taken off the court on a stretcher after injuring his left leg. This is worrisome if only because of a particular new acquisition that has a history of injury. Blake Griffin.
NBA Pettyness
The NBA has become the most petty Association in the land and I am all here for it. My favorite story from the past week comes from the day after the All Star teams were announced. Since the NBA failed to televise the Draft (fix this next year NBA), all we got was this graphic.
As drafted by #NBAAllStar team captains #LeBronJames and #StephenCurry….

The 2018 @NBAAllStar Rosters! pic.twitter.com/TbZtvitP4f

— NBA (@NBA) January 26, 2018
Well, Carmelo Anthony convinced his Thunder teammate Russell Westbrook that he was picked last. Russ got mad and dropped 46 on the Wizards that night. Which led to this hilarious post game interview:
Sorry, that's the wrong thing. Here we go:
MSU
We have to get serious for a minute. I cannot just ignore what is going on in East Lansing, Michigan. I do not feel this is the right forum for me to express my thoughts and feelings about what is happening in the wake of the Larry Nassar sentencing but I also feel I cannot expect anyone to read anything I write if I do not comment on the situation surrounding the program I have been a fan of for as long as I can remember. It is a very dark time at MSU, and everyone and everything that could have helped enabled the horrendous atrocities committed by the festering garbage pile that is Larry Nassar needs to be punished to the fullest extent possible. However, that does not excuse the shoddy OTL report from Friday by ESPN. Just like my colleagues took ESPN to task for their attempted take down of the Patriots without properly citing sources, I would ask the same of OTL and any/every other reporter who wants to allude to connections without proof. You cannot put up an image and Nassar followed by a clip of football/basketball practice and try to claim Mark Dantonio and Tom Izzo are also accountable for the "Crisis at MSU." Not without proof. If you can present me proof, show it and I'll dedicate this column to the firing of everyone involved. But if there is no proof, conjuncture is dangerous and counter productive to the actual investigations that need to happen in East Lansing and all around the NCAA frankly. I will be writing more in a piece to come that won't be part of #humptakes. Thank you for indulging me.
MLS In Miami
David Beckham is bringing an MLS franchise to Miami, as a result of a clause in his final Galaxy contract that let him buy an expansion team. The team will let the fans decide the name and colors of the club and is looking to start play in the 2020 season. Fans (and you) should be excited because of this:
Messi to the MLS? Maybe in a few years… (via David Beckham/Instagram) pic.twitter.com/15EDDRRhSU

— Bleacher Report (@BleacherReport) January 30, 2018
MESSI MIGHT COME PLAY IN THE MLS FOR A BECKS OWNED TEAM. This is all I've ever wanted from MLS. Well, that and competitive soccer but since that shipped as sailed give me this. It's a total slam dunk for MLS.
Blake Griffin to Detroit
Let's actually talk about the Griffin trade for a minute. The trade that no one say coming. Except for maybe stand up comedian…. Blake Griffin.
When Blake Griffin joked about getting traded during his stand-up comedy act in 2016. pic.twitter.com/iGKZ8EcU48

— Ballislife.com (@Ballislife) January 30, 2018
The details of the trade are as follows: LAC gets Tobias Harris, Avery Bradley, Boban Marjanovic, a (top-4 protected) 2018 1st round pick and a 2019 2nd round pick. DET gets Blake Griffin, Willie Reed, and Brice Johnson.I've not witnessed a more divisive trade in quite some time. The winner of this trade varies depending on who you ask but I have the answer. US, the viewers, are the clear winners. And the owners are the clear losers. Because you have to believe that every player eligible for a no trade clause is now demanding one. The Clippers sold Blake Griffin on signing there this summer with a mock jersey retirement ceremony and the idea of being a Clipper For Life. Apparently 6 months is a lifetime for Jerry West. Griffin would've never even taken a meeting with the Pistons. But now he's in Motown, where it is currently 65 degrees colder than Southern California. Bring a coat Blake.
That Blake griffin dunk over Pau was so damn nasty… pic.twitter.com/Q0HAhpEO2S

— Mel J. (@melloj56) January 30, 2018
This is a huge risk for the Pistons. Griffin has not played more than 65 games in quite sometime. He hasn't been an All Star in 3 years. But 22-8-5 is worth it for a team struggling in the absence of Reggie Jackson. For the Clippers, its a sign they're blowing it all up and making a run at some huge free agents in one of the next two offseasons. They clear a ton of cap space getting Blake's contract off the books, get a potential Lottery pick, and a good growing player in Harris. Bradley is a free agent after the season and quite frankly, not worth the hype. Both Doc Rivers and SVG are trying to save their jobs. This trade might, MIGHT, just do that for both of them. It's certainly be fun to watch. At least in the Motor City where the new number 23 might just put on a show for the fans in that fancy new arena. Or at least I hope he does.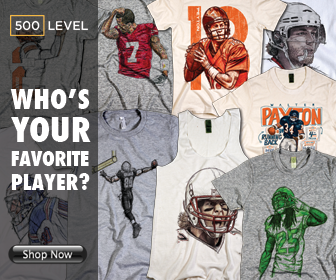 Editor's Picks
According to Sports Illustrated, Brandon Taubman, assistant GM of the Astros yelled, "I'm so...