Estimated Reading Time:

3

Minutes
And just like that, one of the busiest sporting months is over in the snap of a finger. But fear not, dear Hot Takes readers, because May is gonna be great. Let's talk about some of the bigger happenings from the end of April first though.
Big Trouble for The Dodger's
This as supposed to be the Dodger's year finally. They would take that last great step and actually in the World Series. Because it also seemed like maybe it would be their last best chance. Except, things have not started out great. First Justin Turner went down. Then Yasiel Puig headed on the 10 Day DL. The team has been struggling to a 12-16 start. And then the even worse news. Corey Seager is done for the year and will have Tommy John surgery. Things are not looking good for Dodger's fan, and I'm sure Angels fans aren't making that any easier.
The Dodgers need to make a trade for a shortstop and pretty quick. The general consensus seems to be they should go after Manny Machado, especially since the Orioles are off to an even worse start than LA. While this is an enticing idea, I think it would ultimately backfire on the Dodgers as they're also going to need pitching help around the deadline if the seriously want to make another deep postseason run. Machado's contract could probably make that next to impossible without clearing more talent than they can afford. The same scenario could effect the next most talked about trade prospect in Elvis Andrus. No, there are better, cheaper options for the Dodgers. If I were them, I'd be heavily looking at Marcus Semien, Eduardo Nunez, or Alcides Escobar. I'd also be looking at Jose Inglesis, but I really would like my Tigers to keep him so I'm not going to put that into the Universe. Wait…
NBA Playoffs
Round 1 of the NBA Playoffs is over and done with. There were some crazy things that happened. For my money, the craziest thing that happened was the fact that the Cavs beat the Pacers even though no member of the team not named LeBron James had a 20 point game. I know it was only a first-round matchup, but this series may be one of the most impressive of The King's career when its all said and done.
I have an honest question. If the Boston Celtics manage to beat the 76'ers in this series, what does that do for the legacy of Kyrie Irving? He left LeBron and Cleveland because he wanted to be the top dog on a team and lead them to the Promised Land on his own. And then he had to have season-ending surgery, which was supposed to be the death knell for Boston. Except they seem like they match up with Philly real well, and Brad Stevens is clearly one of the best coaches in the league. If they can get past the hottest team in the NBA without Kyrie, does that take away from his end goal of leading a team as the "superstar?" I honestly don't have an answer and want to hear from you, dear reader. What say you?
Changing of the Guard?
ESPN has been reporting that the Patriots were planning on trying to trade up to get Baker Mayfield at the number 2 spot if he didn't go to Cleveland at No. 1. Now, Baker did, in fact, go number 1 so this never had the chance of happening, but the fact they were considering it is interesting? Are they done with Brady? Are they just looking for his replacement in a few years? Is/was there any weight to the stories about turmoil between Brady and the Pats?
The truth is somewhere between all these points somewhere, but it will be interesting to see how this plays out this season. The Pats did, in fact, take a QB in the draft, albeit in the 7th round. Are they trying to catch lightning twice? Who knows?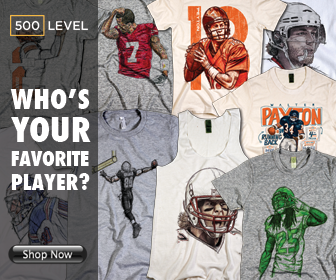 Editor's Picks
Sport is defined by physical exertion, skill, and competition. Thereby, dance is sport, and...

"How to Lose a Guy in 10 Days" is about love, but really it's...