Estimated Reading Time:

3

Minutes
 Do you still have some holiday shopping left to do like me and like, 80% of the world? I definitely vowed that I would finish my shopping by the beginning of December. Yeah, that didn't happen. It's alright, life and stuff. Here are a few last-minute gift ideas, with last-minute shipping for all you procrastinators.
For Him
Jerky Snob Subscription
Subscription boxes make great holiday gifts, assuming the recipient is into the items they'll be receiving each month. For my boyfriend's last birthday I got him a three-month subscription to Jerky Snob, and I have to say, it went over damn well. A box will be sent to the recipient each month containing a curated selection of jerky – usually small batch, craft, and delicious. They're basically getting a gift each month. There are different options for how many bags of jerky will be included, so choose something within your budget.
If jerky isn't your guy's thang, there are a ton of different subscription boxes, so just do a little research and find one that would be more fitting.
Growing up with two older brothers, I spent much of my time sitting on the carpet, being ignored while watching them play video games. Ah, memories. To this day, I get them video games as gifts when I don't know what else to get them. Target is currently running a 'Buy One, Get One 50% Off' promotion on all EA Sports video games, and free holiday shipping.
Do you ever get annoyed when the guys in your life watch something on their laptop at full blast while you're trying to do something? Oh, me neither. But for those of you who do, these Bluetooth headphones are a great idea. While these aren't marketed as noise-canceling headphones, the extra bass makes it veeeeery difficult to hear anything else, so he can watch the game/Game of Thrones/whatever else in peace. Again, come through, Amazon Prime!
For Her
If you've got a lady in your life who be up in the gym, just workin' on her fitness (I'm so sorry for that) the Fitbit Charge 2 is a great gift option. It helps track continuous heart-rate, so maximizing workouts is easy. It also tracks all-day activity as well as sleep, and has cool features, like guided breathing sessions.
Okay, let me start by saying these leggings are pricy as f*ck, but they are so damn cute. I would love to receive a pair of these leggings to wear instead of my six year-old ones that have um, significant wear in certain areas. These are cute enough to wear to happy hour after a gym session when paired with an oversized sweater or tee, and are definitely cute enough to wear lounging around the house. They're high-quality, and will last your lady a long time.
Essential oil diffusers are great gifts for everyone, really. They're the gifts people don't realize they want. This one in particular adds moisture to the air, while dispersing essential oils to create an inviting and comfortable environment. The color-changing LED lights add to the calming experience. Scent is such a powerful sense, and certain oils have been proven to help ease anxiety: lavender, grapefruit, frankincense, and lemongrass to name a few
For Everyone
I'm a firm believer that experiences > things, especially as far as gifts go. Get your loved one tickets to see their favorite team play in a great matchup and see their face light up. Last year, my boyfriend got me tickets to see the Clippers play the Thunder and I loved it – he knew how much I wanted to see Westbrook play, and it meant so much to me that I was able to experience that with him. It gives the recipient something to look forward to, and creates an opportunity to make lasting memories. Corny but true, dammit.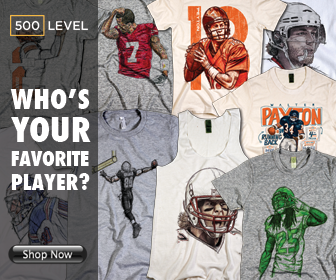 Editor's Picks
According to Sports Illustrated, Brandon Taubman, assistant GM of the Astros yelled, "I'm so...