Estimated Reading Time:

3

Minutes
One of the "Big Boys" in sports finally has Colin Kaepernick's back. No, it isn't an NFL owner, as Kapernick still remains unsigned and legally entangled with his former employers. The owners reasons, publicly patriotism but privately profit, have them unwilling to budge an inch.
Ironically  it is another group, even more overtly centered around profit that has come out in the biggest show of support for Colin Kaepernick to date. ESPN's Darren Rovell reports that sports equipment giant, Nike, will make Kaepernick the face of their 30th "Just Do It" campaign.
According to Rovell, Nike has been paying Kaepernick for the past two years, despite not using him in any advertising. Now, seemingly at the opportune moment, on the eve of the NFL 2018 regular season, Nike has revealed its secret partnership with the polarizing former quarterback.
"We believe Colin is one of the most inspirational athletes of this generation, who has leveraged the power of sport to help move the world forward"

Gino Fisanotti – VP of Brand for North America – Nike
Dividing the Nation
Since August of 2016, Kaepernick's public protest of violence against Black Americans has caused nationwide division. It is a movement that goes hand in hand with the Black Lives Matter movement, focusing on the unfair and sometimes dangerous reality of how the nation treats its black citizens.
Kaepernick was the first member of the NFL to kneel during the national anthem as his vehicle of protest, razing ire from many fans, but support from many others including a plethora of his fellow players. His movement has swelled over the two years since, with countless players following his example. An entire team, the Super Bowl Champion Philadelphia Eagles, have strongly supported the movement. However, the NFL, many fans, and even President Trump, have come out venomously against the protests, and several players, including Kaepernick believe they have been black-listed from the league because of their actions.
It seems Kaepernick has gotten the last laugh.
At 12:20pm today (September 3rd), the man that has been a blight to some and a hero to others posted a picture from the ad campaign on twitter. The caption, which mirrored those in the picture, read "Believe in something, even if it means sacrificing everything. #JustDoIt." (Below)
Here's the kicker. Nike is the official uniform sponsor for the NFL.
Nike has planted itself firmly in the opposite corner as the NFL on the issue of the protests. Only time will tell if the decision will work out positively for them on a financial level or not, as a recent poll done by the NFL itself, reported by the Washington Post on May 23rd, asserts that 53 percent of Americans are against kneeling during the anthem and those who do it. But Nike seems willing to risk the financial backlash if it means supporting a cause they believe in (and possibly drumming up extra customers from those who support Kaepernick and the movement).
So what now?
The NFL would seem to have a predicament on their hands. Although officially their stance on the players protests is a neutral one, a kind of "both sides have good points" cop out, their actions show they are not fans. Such was the impression after their decision that any player protesting on the field during the anthem would receive suspensions this season. Doesn't seem very even handed does it?
But now with one of their biggest sponsors (and suppliers of most of their equipment) seemingly making the opposite stance as them, what will their reaction be?
Drop Nike as their sponsor? Unlikely for PR and loss of revenue reasons (that "sponsor" title costs Nike a pretty penny). Do nothing? If they do that they risk looking like they approve of Nike's decision, which 53 percent of their fans would not take too kindly too.
It seems Nike and Kaepernick have the NFL over a barrel. Check NFL. Your move.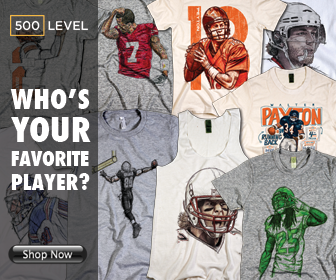 Editor's Picks
According to Sports Illustrated, Brandon Taubman, assistant GM of the Astros yelled, "I'm so...