Estimated Reading Time:

3

Minutes
Portland, the land of aggressive recycling, pretentious coffee, hipsters and the Portland Trail Blazers. I'm from Washington, so the Trail Blazers are about as close as I can get to a home team *insert "Bring back the Sonics" chant*. I'm elated that the team is doing so well as of late, but I'm wondering, is it a fluke?
Let's Streak
No, not that kind of streak. I mean, go for it if you want, but I won't be joining you.
The Blazers have the longest active winning streak in the NBA at the moment, and they haven't just had an easy schedule. In fact, they've beaten the Golden State Warriors twice in the past month, much to my delight. They've also beaten teams like the Thunder and Timberwolves. But what's led to the team's success?
Sweet D
No, not that D, geez.
Defense has been the key in the Warriors winning streak. The team is currently ranked 5th defensively, which is a huge jump from 15th, which is where they ended up last season.
Their opponents' average field goal percentage is 44.6% and the average number of 3's their opponents take is 26.5. For comparison, Houston's opponents' average field goal percentage is 46.4% and 3-point attempts is 29.1. What this means is that Portland is effectively defending their opponents behind the arc. In case you haven't noticed, the three-ball is kind of a big deal in the league right now. The two best teams in the league are the Houston Rockets, who are attempting an average of 42.2 three-pointers a game, and the Golden State Warriors, who are attempting a much lower 29.8 but making 39.4%. But, you know, Kevin Durant, Steph Curry and Klay Thompson. There's no doubt that the 3-point shot has becoming increasingly important in the success of teams the past few seasons, so the fact that Portland has been successful in defending at the arc is crucial.
They've also been extremely active on the glass, grabbing an average of 45.2 rebounds (10 offensive) – the only teams with a higher rebounding average are the Lakers and the 76ers.
Backcourt #goals
No, not that backcourt. Okay, that one didn't work so well.
Damian Lillard and C.J. McCollum are a fantastic backcourt duo. I know people like to talk shit and say they score so much because the rest of the team does squat, but I disagree.
Dolla Dame is posting career highs across the board – 3-point attempts and percentage, free throw attempts and percentage, points per game. His ability to catch fire down the stretch, his buzzer beaters, his ridiculously (and sometimes, unnecessarily) deep 3's make him incredibly fun to watch. He's been averaging about 35 points a game since the All-Star break, which is the highest in the league. C.J. McCollum continues to prove himself as an incredibly skilled player with the ability to score in pretty much every way possible.
The small backcourt duo has been a defensive liability in the past, but I feel like they've been more active this season. Whether it be of their own doing, or a fire lit under their asses by the improved defense of their teammates, it's working.
Fluke or the Real Deal?
I think this team is the real deal. McCollum and Lillard can easily drop 40, 50, or 60 points on any given night. If their defense continues to be as efficient as it's been, they are going to be tough in the playoffs, especially matched up against a big 3-point shooting team like the Rockets or Warriors. And Nurkic, people! Nurkic is also posting career highs across the board, and has definitely been a huge factor in the team's success. In Monday's game against the Heat, Nurkic scored 27 points shooting 66.7% from the field, and grabbed 16 boards. More of that, please.
Stotts should be incredibly happy with the way his team is playing. I know I am.
PS. Can anyone tell me what Rip City means? Thanks.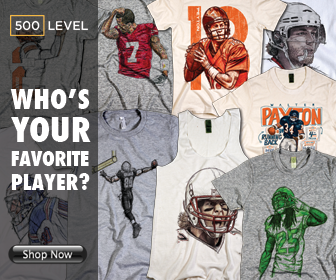 Editor's Picks
According to Sports Illustrated, Brandon Taubman, assistant GM of the Astros yelled, "I'm so...