Estimated Reading Time:

6

Minutes
I reached a point this past MLB season where I was getting tired of the same old hat rotation. First, let me take that question out of your mind and answer it; I do indeed have a hat rotation. I've always been a hat guy, and I found that keeping a steady rotation of some solid hats keeps things fresh and keeps in line with my fandom. It was only when I ran out of options did I turn away from MLB to find something new for my head. Essentially, I had purchased two Mets World Series hats and Postseason hat, so I pretty much had the whole set and my two Red Sox hats were already being worn regularly. Most people who know me will tell you that I wear my fandom on my sleeve, so going with a Colorado Rockies or a Tampa Bay Rays hat would raise some questions. So I upgraded my collection by sending myself down to the minors. Ladies and Gentlemen, I give you my Starting Lineup for Top Minor League Baseball Hats.
DH – Biloxi Shuckers
The Biloxi Shuckers are a great place to start for one reason; the logo. The Shuckers are the AA affiliate for the Milwaukee Brewers, replacing the Huntsville Stars in the Southern League. The Biloxi Shuckers logo is a clam. A PISSED OFF CLAM IS YOUR MASCOT?! SURE, WHY NOT!? What I love about this hat starts with the color palate. The simple black and blue backdrop allows for the Shuckers logo to come through full force, but remains defining and dominant in color scheme. This logo is a goddamn thing of beauty. Not only to you have a mollusk with a baseball bat, the eye brows and the eyes themselves, give our friend a sinister stare. The Biloxi Shuckers hat gives you the perfect amount of Sweet and Sour.
9 – South Bend Cubs
The South Bend Cubs are not surprisingly linked to the Chicago team of the same name, serving at the Single-A affiliate for the reigning World Champions. What I love about this hat is the updated Cubs logo. If the Cubs had a misguided rebrand during the 90's, this is what that would look like, and I secretly love it. It's simple, it's classic, it's the perfect way to celebrate the Cubs win, without feeling like a bandwagon fan.
8 – Frisco RoughRiders
This hat has Teddy Roosevelt on it. That's pretty much all you need to know. It also comes in a maroon. There's not a lot more I can say about this one. It's Presidential FIRE!
7 – Columbia Fireflies
A little bit outside of the box. The Columbia Fireflies, a single-A farm team for the New York Mets, were the Savannah Sand Gnats until 2015 when the team moved to Columbia. The town of Columbia received 2,300 submissions, but found that the fireflies were a good fit. "The inspiration for the "Fireflies" name comes from a particular species of Firefly—the Phot. Each spring, as baseball season begins, the Photuris frontalis perform a wonderful and mysterious light show.  For a few weeks, thousands of these fireflies synchronize their flashing each night; they light as one, in unison. The Photuris frontalis is the only species of firefly in North America known to put on this sort of display, and the mass synchronization that occurs on the banks of the Congaree (the river that flows though Columbia) is one of only six places on Earth where such a spectacle is known to take place."
The simple design of the firefly give this hat a non-sports feel making it something you can wear wherever. The best part about this hat? It glows in the dark. To keep in the firefly tradition, the uniforms of the Columbia Fireflies light up once the sun goes down, adding a bit of excitement and awesomeness to this cap.
6 – Portland Sea Dogs
Classic. When I think of the Portland Sea Dogs, I think classic. The Red Sox Double-A team keeps in line with the teams colors, but deviates from the teams non-mascot theme. Up until 2014, the SeaDogs were the only Red Sox affiliate to have a legitimate mascot, both in name and on their logos. The SeeDog has that famous Minor League snarl, but also comes off as non-threatening, it's a lovable sea creature. It's a fisherman's best friend. The logo itself has been unchanged since the team's inception in 1994. The only thing to change was the colors, as the Marlins owned the franchise until 2003 when it was acquired by the Red Sox. Since acquiring the SeaDogs, the Red Sox have won 3 World Series titles. Coincidence? Perhaps, but also….perhaps not.
5 – Cedar Rapids Kernels
DO YOU SEE THAT SMUG LOOKING PIECE OF CORN?! DO YOU?! GOOD GOD. THAT'S THE MOST BEAUTIFUL THING I HAVE EVERY SEEN IN THE WORLD. THE "KERNELS"? ARE YOU FUCKING KIDDING ME!?! THE KERNELS? MY GOD. That's why this hat is on this list. Easily the best logo/name combination in the game. Navy Blue and that fresh cut gras green, with the addition of a great pun for a mascot? You simply cannot go wrong!
4 – El Paso Chiuhauas
The El Paso Chihuahuas have been at the top of Minor League hat lists all over the place, but they find themselves at #4 on our list. Why? Well, I think there are better options. We've seen a lot of teams recently changing names to something unique and wild. It's an attention grabber, for sure, but it falls flat. Oddly, I think it has to do with the specificity of the dog breed. HOLY SHIT. DID YOU JUST READ THAT SENTENCE. FUCK. WOOF. Okay, so really this comes down to the dog type. I don't like chihuahuas, they remind me of Paris Hilton, but this chihuahua is okay. It's a personal thing, but the El Paso Chihuahuas have done some great stuff with their hats and that's why they are at #4.
3 – Durham Bulls
You can't forget a classic. The Durham Bulls are arguably the most recognizable Minor League Baseball hat in the world. The team was featured in the 1988 Classic "Bull Durham", which Sports Illustrated voted as the #1 Sports Movie of All Time. It's classic, it's clean, it's a piece of american film history. You can't go wrong.
2 – Fort Wayne TinCaps
I stumbled upon the Fort Wayne TinCaps while on Tour in 2013. While walking to our hotel, I passed their ballpark and thought, there's no way this is an actual team. Lo and behold, the Fort Wayne TinCaps was the first minor league hat I bought. It has a cartoon apple with a pot on it's head, and comes int multiple color variations. Forest Green, All Red, Gray and Red, All Gray, but all of which have this cute little apple dude. It's fun, it's cute, it's great for kids and adults. The Fort Wayne TinCaps, a farm affiliate of the San Diego Padres, is my personal favorite, but doesn't top the list.
1 – Albuquerque Isotopes
This is our Number 1 Minor League Baseball Hat. The Albuquerque Isotopes, a Colorado Rockies minor league team, was named in a Name-the-Team contest. In 2001, "The Simpsons" aired an episode titled "Hungry, Hungry, Homer", in which Homer Simpson went on strike to stop the Springfield Isotopes from moving the team to Albuquerque. The other names never stood a chance. This hat crosses the line, much like the Durham Bulls, of Baseball fandom and American Pop Culture. The Albuquerque Isotopes hat is the Space Jam Jersey of Baseball. It's a cool piece of your collection that everyone can enjoy.
Honorary Mentions – BULLPEN
New Orleans Baby Cakes
I'm all about this hat. Love the colors, BUT I AM TERRIFIED OF THE BABY.
Mississippi Braves
Classic. Classic. Classic. Classic. That's about it.
New Hampshire Fisher Cats
UNCLE SAM CALLING HIS SHOT!? YES, PLEASE! … but when your team is called the Fisher Cats, it doesn't make much sense.
Portland Mavericks
I will be honest, this was going to be my #1. I am in love with this hat. Classic 1970's font, black, red and white pinwheel paneling, there's nothing wrong with this hat. It looks great. So why isn't it my number 1? The Portland Mavericks were not a Minor League team. The Portland Mavericks were the first independent baseball team to make it to the PCL Finals against MLB farm teams. They were made up of a rag tag group of amateur or ex-professionals ballplayers, and they dominated. There's a very good baseball documentary on Netflix about them called "The Battered Bastards of Baseball." Watch it. It's a great movie and wonderful trip down memory lane.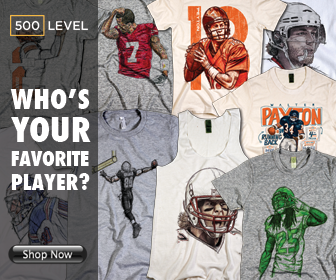 Editor's Picks
According to Sports Illustrated, Brandon Taubman, assistant GM of the Astros yelled, "I'm so...