Estimated Reading Time:

3

Minutes
Cleveland closed out the 2019 season with a 93-69 record, which was an improvement over their 91-71 record in 2018. That year, the Tribe absolutely strolled away with the division. Not one of the other squads in the AL Central finished with a winning record. So – it would stand to reason that last year was a rousing success for Cleveland, right? Wrong.
While the Tribe went about its business through last season, the boys from the Twin Cities absolutely lit it up. They improved from 78-84 in 2018 to an eye-popping 101-61 in 2019. That left Minnesota as the division champs, with Cleveland finishing second. What's worse – they were not even able to snag a Wild Card berth with a 93 win season. OUCH. It was their first time since 2015 not participating in the postseason.
Things got off to a bumpy start right out of the gate. Their rotation, which was a strength during their 2018 campaign, suffered a couple of big blows early on. Corey Kluber went down to a broken arm on May 1st. He was ultimately lost for the season when he strained an oblique in his final rehab start in August. Additionally, Carlos Carrasco missed the bulk of the season while fighting leukemia. The remaining arms were still pretty solid, but having two of their studs go down was certainly an obstacle to overcome.
Offensively, the bats were as solid as ever. Francisco Lindor, Jose Ramirez, Carlos Santana et. al. each turned in strong seasons. All of this begs the question – what happened? Well, there are a few things that could have contributed to the end result. Several pundits have wondered out loud whether the trimming of payroll impacted the product on the field. Michael Brantley and Edwin Encarnacion were big offseason departures whose production was never replaced.
By the time the team added Yasiel Puig and Franmil Reyes at the trade deadline, the gap in the division was already 5.5 games. Granted, it's not an insurmountable gap by any stretch of the imagination, especially with half the season still to play. Still (and in hindsight of course), had the offense not struggled so much during the first half, things might have been different.
I also came across a very thorough, very specific theory, offered up here by Chris Davies of letsgotribe.com. In a nutshell – he examines the final week of the regular season – which saw the team's playoff chances evaporate on September 26th, when they were officially eliminated. Regardless of the "how" or "why" – it is over. The 2019 season is in the rearview mirror. So, let's have a look at what lies ahead going into 2020.
There were a few question marks surrounding some big names on the roster and what would happen with them. Corey Kluber was traded to Texas in exchange for Delino DeShields Jr. and Emmanuel Clase. Jason Kipnis had his option declined, making him a free agent. This also leaves a question mark at second base. Perhaps the biggest question looming over the ballclub – what would happen with Francisco Lindor.
This question has been swirling seemingly forever. Club owner Paul Dolan once told the fanbase to "enjoy him while you can". Would this be the season he is finally sent packing? Lindor and his agent have been resistant to re-signing with the club, presumably wanting to test the free-agent market after the 2021 season. Will ownership pony up what it will take to keep one of the league's premier players? As of this writing, he is still on Cleveland's roster.
With the notable exception of Kluber and Kipnis, the roster is pretty much intact. There are still a few weeks before Spring Training – during which some decisions will have to be made, but on the whole, I think Cleveland can once again be competitive in the division. However, they will likely need to avoid any long terms struggles if they hope to keep pace with the Twins – who have had a busy offseason and look to be the favorites.
Prediction: 92-74, AL Central Champs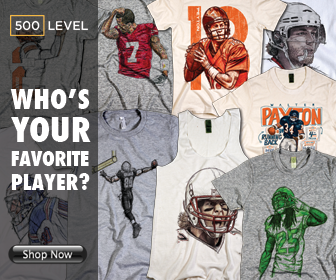 Editor's Picks
According to Sports Illustrated, Brandon Taubman, assistant GM of the Astros yelled, "I'm so...