Estimated Reading Time:

4

Minutes
2018: Record: 80 – 82
2018 Finish:
3rd

in the NL East,

10th

in the National League
Surprises in 2018
Remember when everyone was hyping up the Phillies because they signed Jake Arrieta and he was supposed to be their new ace and he was like the guy to save the Phillies and finally bring a playoff game back to Citizens Bank Park and they hype was so real and some writers even called the signing a step in the right direction to sign Mike Trout in 2021?
Aaron Nola remembers.
Nola came out swinging early, going 7-2 over the first two months of the season. During that span, Nola posted a 2.18 ERA and hit double-digit strikeouts twice. Things were looking good for Nola. But all good things can't last, right?
Wrong. Nola continued rolling.
Through August, Nola seemed unstoppable, dropping his ERA to 2.10 and notching another 7-2 record, leaving him standing firm at 14-4 with 6 starts left. But all good things come to an end, right?
Yes. They do.
September was a rough month for the Phillies. Beginning the month trailing the Atlanta Braves by 3 games, Gabe Kapler's squad looked like they could actually pull this thing off. They had the bats, the talent, the youth, and the pitching. I mean, Aaron Nola's nasty good right now. And we have "Jake Arrieta" so like things should go according to plan?
The Phillies collapsed and ended the season 10 games behind the Braves, and behind the Nationals. Good enough for third place in the atrocious NL East.
So how did our boy Aaron do? Well, how does 2-3, with a 3.72 ERA sound? Aaron Nola gave up 8 home runs in the first 5 months of the season but gave up 9 in the final month. That's not great. But having a rough September in a season where you put up ungodly numbers? Yeah, that's an even trade-off.
Seriously, look at Nola's 2018 Season:
17-6, 2.37 ERA, 33 Starts, 212.1 IP, 224 Ks, 0.975 WHIP, 6.3 H/9, 9.5 K/9, 10.0 WAR.
If Nola can continue his dominance in 2019, and the rest of the Phillies staff comes up to his level they'll be unstoppable. Seriously. Aaron Nola was a revelation in Philly.
Disappointments in 2018
Scott
Kingery

‌
Ahead of the 2018 Season, Scott Kingery was the top-rated second base prospect in the game. With Cesar Hernandez producing on the left side of the infield, the only space to put Kingery would be at Shortstop. So after trading Freddy Galvis to the Padres, the Phillies moved Kingery to the Major League roster.
Freddy Galvis went to the All-Star Game, and Scott Kingery stayed home.
Kingery's first season in the big leagues didn't go as well as anyone would have hoped. His .229/.267/.338 slash is a far cry from his PCL numbers from 2017. If Kingery was the next wave of youth from the Phillies system he fell way short of the mark left by Rhys Hoskins, Nick Williams and Aaron Altherr.
However, after Kingery's slow 2018, the Phillies went out and got Jean Segura from the Mariners, which raises some questions about Kingery's playing time. Add that in with the speculation that the Phillies will sign Manny Machado, Kingery's positioning remains up in the air.
After being hyped so much ahead of 2018, perhaps Kingery had nowhere to go by down. Hype is one hell of a drug sometimes.
Looking Ahead to 2019
If the Phillies can sign Machado or Harper, they'll improve their chances of taking the NL East. That's how math works. The Phillies have the capital to make the signings, and still have room to sign Mike Trout in three years. Because that's what this is all about: getting Mike Trout to Philly.
In the short term, the Phillies need to work on consistent play and accountability.
For too long the Phillies have been riding on their restructuring mentality. for years, and the plugging holes to stop the bleeding culture that's been in place for so many years at Citizens Bank Park needs to change.
Let's not forget that at one point early in the year, several Phillies players were considering walking out on new Manager Gabe Kapler. All of that complaining, and the team lead the NL East at the All-Star Break, holding their own at 53-42.
Someone has to take charge on this team, and I don't know if they have any solid options so far. Philly veterans like Odubel Herrera and Maikel Franco have voiced their displeasure at Kapler and the coaching staff in the past, and young studs like Rhys Hoskins and Nick Williams should focus on their development, ideally under the wing of veteran leadership.
Will Manny Machado and Bryce Harper offer that to the Phillies? I don't know, but it's a hole they need to fill before they can move into the new golden era of Phillies baseball.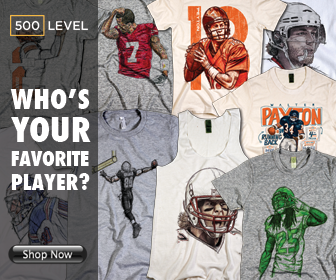 Editor's Picks
According to Sports Illustrated, Brandon Taubman, assistant GM of the Astros yelled, "I'm so...