Estimated Reading Time:

4

Minutes
Having a hard time with this whole "social distancing" thing? Yeah – us too. Especially when it comes to the lack of sports. So, we here at The Turf thought we'd offer a way to help ease the pain and suffering. While we may not have any of the current sports leagues to watch live, there is PLENTY of archive footage available at our fingertips. We've scoured the internet and assembled some of the most iconic, noteworthy and remarkable sporting events we could find. We also found some mundane, run of the mill matches and contests, that seemed banal at first watch. However, at this point, we'll take anything that resembles sports, right? Each day, we'll feature one of the contests and provide you a link where you can relive the glory, exhilaration, and thrill from the comfort of your couch.
Today: This game is fantastically awful and ends in spectacular fashion, but the real reason it's our pick. Ladies and Gentlemen, the SNY Booth in all their glory.
---
---
At the beginning of the game, the Mets, the Giants, and the Cardinals are in a three-way tie for the top Wild Card spot. We have just over a week left in the season and it's obviously going to come down to the wire. Standing in the Mets way is a Phillies team that is… in between a rock and rebuild. Early on the broadcast, you can hear Gary Cohen discussing Ryan Howard's final trip to Citi Field.
The booth really shines in this one, you guys.
If you aren't aware of the Mets broadcast booth, they are the holy trinity of all things baseball. In this game, the booth is discussing Freddy Galvis who according to Cohen has turned himself "into a little guy who hits home runs." The booth then dives into a conversation about why the long ball is king in today's game. For those who are familiar with the Mets booth, this is Keith's time to shine.
While he's tragically hip to the newest trends and fads, Hernandez can be somewhat of a stick in the mud. Those new Stance socks with cityscapes and vibrant colors? Keith's not a fan. Wearing your hat to the side? Not a fan. It's just who he is. Is he "get off my lawn" curmudgeonly? No way. Keith Hernandez is your dad harrumphing at a cash bar at a wedding, the man is charmingly aggravated by little things.
In his moment, Keith blames MLB front offices. "Management wants home runs." When asked why players buy into it, Keith adds, "They think it'll bring dollar signs." And had a classically weird turn of phrase while talking about Seth Lugo's top-of-the-line curveball getting a swing-and-miss from Aaron Altherr.
"It's the old Uncle Charlie that sends everyone… uh… to the… to the breadline."
The booth stifles a laugh as Ron Darling asks, "In Hooverville?" Full-blown laughter from the booth caps off the moment, as the game slowly trudges towards extra innings.
Speaking of extra innings, that's why this game is referred to as the Asdrubal Cabrera game.
Cabrera has been the starting shortstop for the Mets this season and has been a solid addition to the team. His glove has been fantastic as always, his bat is solid and he's a great clubhouse presence. Cabrera was a fabulous addition to the Mets, despite his final few months in Flushing as Rosario Mania swept through the borough.
This game perfectly encapsulates what Cabrera meant to the Mets in 2016. In the previous game, Cabrera opened the scoring with a 2-run dong in the first inning. However, in the ninth with two on and one out, Cabrera flied out to left field, putting the Mets backs squarely against the wall. They would lose that game thanks to an incredible play by Ender Inciarte.
In this game, Cabrera came in with a knee injury. On multiple occasions during the broadcast, this injury gets brought up by the SNY booth. Their biggest concern is that Cabrera's injury gets aggravated when he tries to stop running.
The man is literally the bus from Speed.
And according to Cabrera, he's not worried about hitting. "I don't swing with my knees," Cabrera said. "I swing with my hands."
This hasn't stopped Cabrera from diving back to third after Tim Teufel's late stop sign at third base. And yet, Cabrera's still in this game, fighting with everything he's got, as the Mets try to stop their own skid.
And then… he cements his place in Mets history.
This game also includes Eric "Soup" Campbell striking out with the bases loaded. So there's something for everyone!
See you tomorrow. Stay Safe. Stay Smart. Wash Your Hands.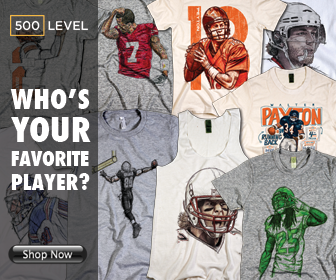 Editor's Picks
Sport is defined by physical exertion, skill, and competition. Thereby, dance is sport, and...

"How to Lose a Guy in 10 Days" is about love, but really it's...