Estimated Reading Time:

5

Minutes
As Pitchers and Catchers report to Spring Training, baseball fans across the world are rejoicing. It's baseball season again, and if you close your eyes at the right moment, you can smell the grass, feel the sun on your shoulders, and hear the cheers echoing across the globe. What a wonderful way to wake up this morning.
On the flip side, Manny Machado, Bryce Harper, and Dallas Keuchel all woke up not knowing when they'd play in 2019. No idea which grass they'd be playing on, or even if their new stadium would allow the sun to shine through or not. All three remain unsigned, as Spring Training creeps closer.
The 2019 offseason was once again, slower than anticipated. With a serious crop of free agents hitting the market, you would expect guys to go fast.
That didn't happen.
Instead, we saw front offices trading prospects for veterans, teams waving the white flag in December, and low tier free agents signing one-year deals for peanuts. Everything was not going in favor of the players, so naturally some of them have spoken out. Specifically, we're looking at a Justin Verlander tweet.
Verlander and his wife, Kate Upton, are no strangers to Twitter, and JV always has solid points, especially when it comes to controversy. The thing that Verlander does so well, is breaking down the stupidity of a statement, illuminating the inane subject of some foolish hot take. Some examples:
Calling out pundits on their credentials.
His wife's hatred for the Cy Young Voting.
Justin Verlander knows how to get right to the heart of the issue at hand, and as well as be on message. He's very good at this. However, with his most recent tweet, he's both right and wrong at the same time.
Where JV is Right
The System is broken. Absolutely, it is. When there is zero market for optimal talent, the free agent system no longer works. The problem is, it has to work in order for the game to continue. Every year in the NBA there's a courtship of the game's top free agents, a ritualistic mating dance that takes place in cities across the country. Not so much in the MLB when the teams looking to sign you are in the basement of the worst division in the league.
There's no doubt that Machado's value is known throughout the league. There are few players who would be dealt for five players at the deadline, and Machado happens to be one of them. Harper is the same way, the guy is a bonafide stud, and one of the faces of the game. You couldn't land a better player than these two on the open market.
So why aren't they being signed? Why are they still unemployed for the 2019 season?
Here's the thing: they both have offers.
Bryce Harper started out of the gate with a reported $300 million dollar deal from the Washington Nationals. Since there's a rule that you can't sign your first offer without shopping around, he turned it down. Since then, there's been so much speculation surrounding his landing spots, with Bob Nightengale recently saying he thinks it'll be with the Philadelphia Phillies or the San Francisco Giants.
Manny Machado also has some offers on the table from the Chicago White Sox, the Philadelphia Phillies and the New York Yankees. The issue with Machado's deals are the length and the amount he's signing for. The Yankees reportedly offered him $220 million, and the White Sox came in around $175 million with theirs. If these are 10-year deals like Machado wanted, they are terrible offers. That leads us to believe that he's not getting what he wants.
Are Manny Machado and Bryce Harper in the prime of their careers? Yes. Are they two of the best players in the game? Yes. Are they pieces to build around? Yes.
Are they going to be worth $30 million at age 34? History has proven that to be a no.
Where JV is Wrong
Almost 6% of all Major League players make over $20 million dollars.
Of that 6%, more than half of those players are over the age of 32, which by JV's metric is on the back half of that great performance window. The problem is… it's not all that great of a half window. The average player who makes upwards of $20 million playing baseball, has an average WAR of 2.2. The average player making more than $20 million dollars a year is a touch worse than Alex Gordon was in 2018. That's not good.
That's bad for the players and bad for their teams. Jason Heyward and Verlander get paid almost the same amount, and clearly one of them is better than the other. Also of note, Heyward is almost 30 and Verlander is 35. Age is irrelevant to discerning a player's value. His performance is the only thing that can make him valuable or worthless.
That's the problem here. Guys like Albert Pujols or Felix Hernandez or even Chris Davis, are not helping out the guys who are coming after them. It's not Machado or Harper's fault that they aren't getting big offers, it's the other guys who didn't hold up their end of the bargain.
The MLB owners are going with a "buy cheap, buy twice" mentailty because they were burned by the "buy expensive quality, have it blow up in your face" way of doing business absolutely rocked their payrolls.
This is the second year we've come across this problem in the MLB, which means it's going to be a part of the strike negotiations when the MLB strike eventually happens. This is a complex problem, and one that is going to split fans and players at the seams. It's a market correction, and it's a good one, because things were out of hand before.
So in the end, Justin Verlander is right that this is a problem and it's BS. But he's wrong in thinking every player can live up to their contract in the way that he has.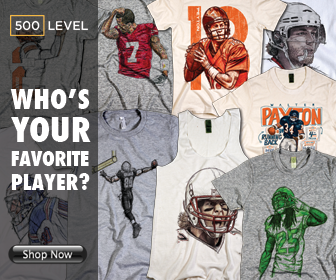 Editor's Picks
According to Sports Illustrated, Brandon Taubman, assistant GM of the Astros yelled, "I'm so...