Estimated Reading Time:

11

Minutes
Which teams will make the cut and which will be cutting out early?
With the trade deadline firmly behind us and the standings starting to shape up as we enter the home stretch of the season, its time to start making bold playoff predictions. The wild card race in the NL is looking like a wild race to the finish while in the AL, teams are gearing up for their victory laps and we only just turned the calendar to August. Fall apple picking plans hang in the balance for many big-league players, so let's help them decide if they should book that trip or keep buying apples at the supermarket.
(Important notes: I am only going to be focusing on teams who, at the time of writing this, are 6.0 games back or less at this point in the season. Also, the order of predictions in each league represent current standings as of the afternoon of Wednesday, August 7th.)
---
American League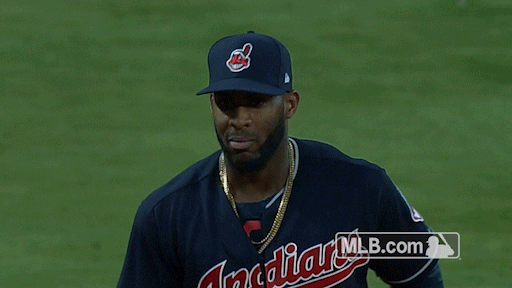 Fans in Cleveland are dancing in the streets because this team has clawed its way out of mediocrity and firmly holds the top wild-card spot by 1.5 games. Bolstered by an offense that is finally clicking and the reliable pitching we've come to expect from Cleveland, they appear to be a lock to hold on to at least one wild card slot at season's end. The subtraction of Bauer seems odd, but if their other aces return from the IL and are effective, their shiny new toys (Yasiel Puig and Franmil Reyes) can power them to the postseason. Nothing seems to bother this team right now and I don't see any of the other wild card contenders changing that.
Prediction: Cleveland puts off their pumpkin carving a little longer and tries to get their name carved on a trophy instead. Cleveland secures the top AL Wild Card spot.
Since starting off red hot and looking like the best team to ever play baseball, the Rays really lost touch with their winning ways. They went from leading the AL East comfortably to shakily holding the second Wild Card spot. An injury to Blake Snell and a suddenly anemic offense had me giving up on this team a week ago. However, these are the Rays and they always seem to just kind of be there at the end.
After back to back sweeps of the Red Sox and Marlins, the Rays are back to their winning ways and look like a real threat in the wild card race. They made some minor moves at the deadline that should help them be competitive and they always seem to make some magic this time of year. This team is good, but are they that good? Like this amazing DJ cat, I have some doubts about their future.
Prediction: The Rays hang on for a while but crumble and end up on a ladder smelling ripe apples as other teams play for a World Series championship. The Rays lose a 1-game playoff and technically miss the postseason.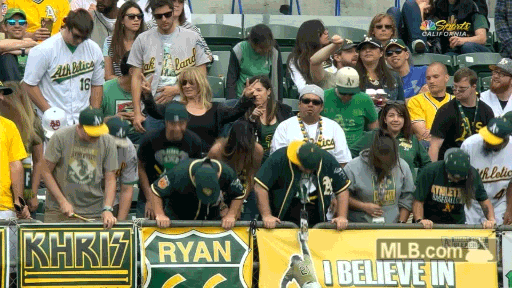 Have those of you on the east coast stayed up to watch the Oakland Athletics play recently? You should because they're a fun team that literally no one ever talks about. The pitching is spotty enough that I am hesitant but the offense is one of the best in the league with the corner Matts (Olsen and Chapman) providing plenty of power to keep up with opposing teams. I'm worried about their sticking power against the rest of the competition in the Wild Card but this is another team that always seems to figure something out in September and ruin everyone's plans. Look for them to be rocking into October.
Prediction: Oakland plans a Christmas vacation instead of a fall holiday. Oakland beats Tampa Bay in a one-game playoff for the last wild card spot.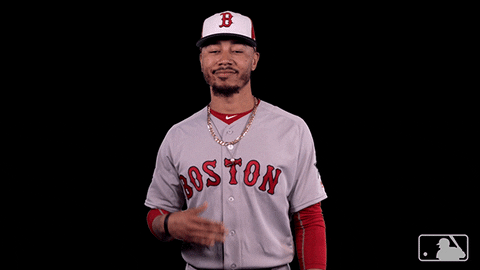 "The Red Sox are for sure getting in the playoffs. I mean, look what they did against the Yankees at home." That is a quote from my dumb mouth a week ago when I was first thinking of predictions. Can you blame me? They looked good. Or, they did at least, until the Rays came to town and they went to the Bronx. I had a lot of faith in this team until this week and now I don't trust them as far as I can throw them, and that ain't far! Things are so bad for the Sox right now that I really shouldn't even be including them in this piece. So, I think its time we cut the cord and move on from this team as anything other than a disappointment in 2019.
Prediction: The Red Sox pick so many apples that their arms are tired and make maybe the best apple cider of any MLB team this offseason. The Red Sox miss the playoffs.
National League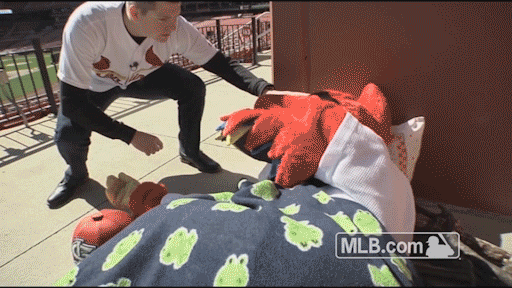 The Cardinals made some big moves this offseason to try to get back in the playoffs. The acquisitions didn't look great in the first half but hoo boy do they look good now. If the team can keep getting production from Goldy like they've been getting, I wouldn't count them out of anything. Unfortunately, hitters get cold and it seems like maybe the Cards are peaking at the wrong time. They woke up at a good time but seem like a team ready to hit the snooze one more time before they go to the postseason.
Prediction: St. Louis visits a corn maze instead of an apple orchard but no matter where they visit, they're still watching the playoffs at home. St. Louis misses the playoffs.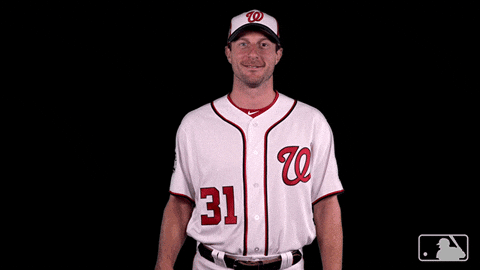 Remember the Nationals? They're the team that lost Bryce in the offseason but we all said they would definitely be fine. Since their rough start to the season, they've finally looked like the team people thought they could be. The lineup has figured things out and the starting pitching has been as good as we all knew it could be. They went out and got some bullpen help at the deadline which will help their horrible bullpen down the stretch, which is good.
Prediction: The Nationals remind everyone that starting pitching is extremely important to win late in the season and ask the other teams to save them some apples. Washington takes the top wild-card spot.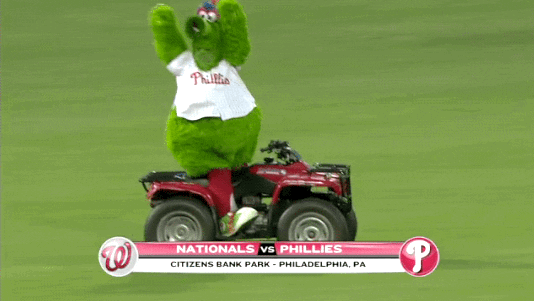 Remember this offseason fellow Philly fans? Bryce Harper looked ready to catapult the Phils into the postseason once again and usher in a new era of winning baseball in the City of Brotherly Love. He's done his part but the rest of the team has been middling at best this season. The starting pitching is trying to improve by adding Jason Vargas (lol) and the bullpen has been so shotty that I groan when a reliever comes into the game. Corey Dickerson should destroy Citizen's Bank Park in his (probably) limited bench role, which could spark the team down the stretch. Despite my better judgment, I think they ride Nola, Bryce, and JT into the postseason. What they do after that, is really anyone's guess(probably not a lot).
Prediction: Philly opts for pre-game cheesesteaks over pumpkin pie and apple cider. The Phillies win the final wild-card spot.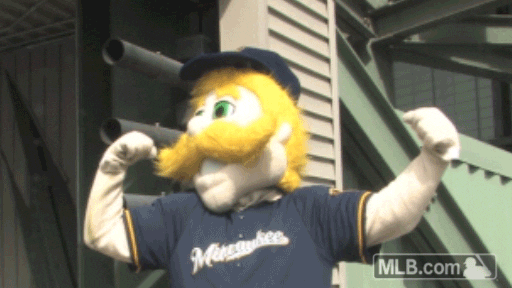 The Brew Crew made an amazing run last postseason, just falling short to the Dodgers in the NLCS. This time around, they have all the talent but seem to be lacking the consistent play that could make them a threat. A 4-6 record in their last 10 games only makes me more confident in that opinion.
Prediction: Milwaukee opts for a few brewery tours in October, making sure the breweries have TVs so they can watch other teams play postseason baseball. The Brewers miss the playoffs.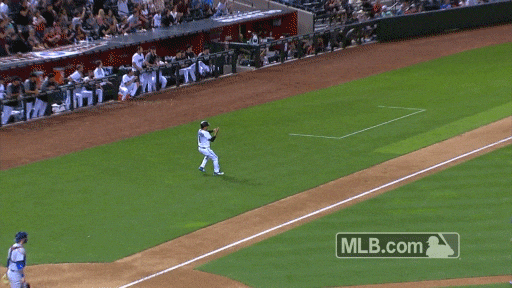 I have to be honest, I routinely forget that the Diamondbacks exist. They have done what they normally do though, stick around long enough and remind everyone that they are, in fact, an MLB franchise that is eligible for postseason play. By trading Greinke to the 'Stros for a bundle of prospects, I think the team might be throwing in the towel and hoping for better things next season.
Prediction: Arizona looks pretty good until they trip over better competition, hurt their knee and watch Hallmark Halloween movies during other teams' playoff runs. Arizona does not make the playoffs.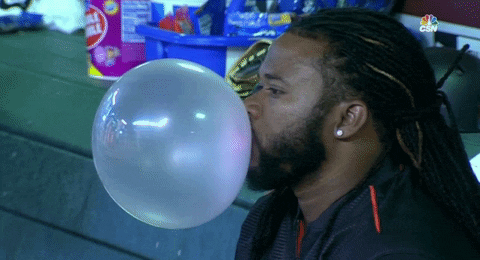 Wow. this team came out of nowhere. Bruce Bochy is a god and I'm excited for this team to give him a fun ride off into the sunset. But, we're not really taking this team seriously, are we? The pieces just aren't there for them to be a legit contender. Sorry Giants fans, your bubble is bound to burst eventually.
Prediction: Bruce Bochy goes on a hayride into all of our hearts as he takes one last bow. Baseball is worse for it and so are the Giants. San Francisco misses the playoffs.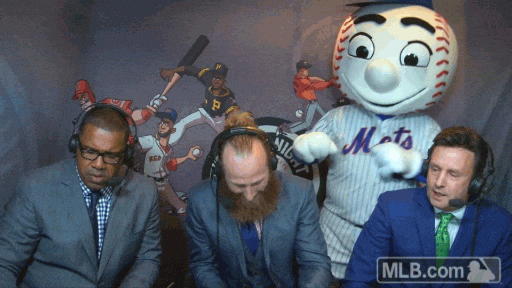 The New York Mets did the weirdest or smartest thing in the world when the traded for Marcus Stroman and then kept Thor and Wheeler. I can't say I blame them since they have been playing well while feasting on one of the easiest stretch of games in baseball over the last two weeks. However, this team isn't built to win this season, not with the current lineup and weak bench. The pitching will keep us interested but look for the only fall baseball in NYC to be in the Bronx this year. (Side note, JD Davis is really, really good and should be a starter next season.)
Prediction: Mets fans party because their team is playing .500 baseball for a few weeks late in the season but no one else really notices. The Mets go ahead and get season tickets for the Islanders because they won't be busy in October. The Mets miss the postseason.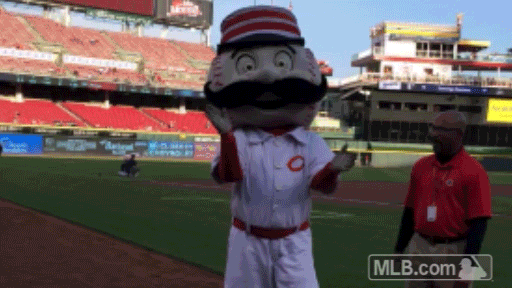 I honestly don't know what the Reds think contending means, but trading for Trevor Bauer and shipping off Puig is not it. In this writer's opinion, Bauer is a cancer in locker rooms and doesn't help this team in a significant way right now. They made it seem like they planned to contend in the offseason but haven't necessarily hit the mark as of yet. This team is a bit of a head-scratcher because it seems like they've done everything right except win ballgames. Maybe this move indicates that they plan on contending next year, and I think they will. They want you to notice them, and I think we all have.
(BONUS: Derek Dietrich is maybe my favorite player in baseball at this exact moment and I wish the Reds would switch to sleeveless jerseys full time because DAYUM.)
Prediction: The Reds cook up a big batch of (terrible) Cincinnati chili and put their feet up to watch the playoffs. The Reds do not make the postseason.
Editor's Picks
To me, Rachel Nichols is the personification of posting a black square on Instagram.

We have become part of the problem, and aided in the the perpetuation of...