Estimated Reading Time:

5

Minutes
It's been almost two years since Wilson Contreras picked José Lobaton off at first base in the pivotal Game 5 of the 2017 NLDS.
It's been almost one year since the Nationals collapsed in the 7th inning against the Dodgers in Game 5 of the 2018 NLDS.
And now we're back again. So let's dive in…
National Treasure
The Washington Nationals shouldn't be in this position. No way. There was simply no way a team who lost Bryce Harper could make the playoffs the next year. That's impossible.
Oops, they did it anyway.
Despite being hampered by their summertime tradition of employing a batting cage pitching machine as a bullpen, the Washington Nationals put together a solid 2019 campaign on their way to home-field advantage in the Wild Card.
The biggest story in Washington has been the emergence of Anthony Rendon as an MVP-caliber player, and he did it at just the right time. In a contract year, Rendon improved upon his stellar 2018 numbers. His 126 RBIs lead the entire MLB, and his 44 doubles are good enough for 4th. The most staggering thing when looking at the MLB stat leaderboards, however, is Rendon's consistency. You can find him within the top 10 players in the league in almost every offensive category. That's also why you can find him in the MVP conversation.
If there's one guy the Nationals need to lock down in the offseason, it's Rendon.
The Youth of the Nation's Capital
Aside from the nastiness that is Anthony Rendon, the Nationals can lean on the shoulders of their young core. Juan Soto, Victor Robles, and Trea Turner are the building blocks of this franchise's longevity. If injuries hadn't kept Turner off the field this season, he'd for sure have topped his 2018 stats.
Victor Robles and Juan Soto picked up right where they left off. Robles showed his eagerness and age, by making multiple bonehead plays across the diamond, but still, there's talent in that kid. Lest we forget, Aaron Judge had a bad first go in the majors… look at him now.
Juan Soto, on the other hand, is one of the most electric players in the league and he can't get into a bar. The 20-year-old left fielder has filled the shoes of Bryce Harper better than his predecessor could, and helped get the Nationals into the NLDS.
If you think Juan Soto is just some run of the mill ballplayer, check your pulse. He's incredible.
Can't Stras This Enough
For the first time since 2014, Stephen Strasburg started over 30 games, and if this team didn't make the postseason, that's reason enough to celebrate.
Instead, we can add to the list of reasons to be grateful, starting with a solid year of Strasburg. In a sentence I never thought I would type, Strasburg led the National League in innings pitched.
And heading into the NLDS, Strasburg couldn't be on a better roll than he is now. In September, a month he normally spends on the disabled list, Strasburg posted a 2.40 ERA over 5 games, holding opposing hitters to only 4 hits a game. Strasburg is rolling, and if the Nats want to continue playing baseball, they'll need him to continue that streak.
Mad Max is one of the most electric and dominating pitchers in the game. I mean, when you finish in the top 5 Cy Young finalists for the last six consecutive years, winning three along the way, your resume should strike fear in the hearts of anyone stepping in the box against you.
It looked as though Scherzer was finally human when Yasmani Grandal and Eric Thames took him deep in the Wild Card game. But, then again, homers against Scherzer are as rare as unicorns so maybe that was just luck meeting opportunity.
Also a headliner in the Washington roster is offseason acquisition Patrick Corbin. The former Diamondback lefty came to D.C. with something to prove after inking a monster deal, and almost cementing the fact that Harper was walking.
Corbin was exactly what the doctor ordered for a Washington club that was left bereft of left-handed pitching. Providing a solid punch behind both Strasburg and Scherzer, Corbin brought stability to a pitching staff that seemed to be in a tailspin after their two Aces.
The Dodgers on the other hand led the NL West from the outset and never let off the throttle. It's no doubt they were going to make it to the postseason, but can they finish the job? Only time will tell.
I'm not going to lie, when the Dodgers offered Hyun-Jin Ryu a qualifying offer in the offseason, I didn't quite understand it. With the number of arms in their farm system, and with the solid starters they already had, keeping Ryu for another year didn't make sense. So when he accepted their offer, I felt bad for the Dodgers. But giving out and taking on difficult contracts is kind of their MO.
Ryu proved me wrong and then some.
Heading into the final two months of the season, Ryu's ERA was a preposterous 1.53, as his record sat at an immaculate 11-2 over 21 starts. Then in August the South Korean lefty imploded, racking up a 7.48 ERA and a 1.569 WHIP.
All of that said, Ryu's 2.31 ERA is still the lowest in the National League. Which is insane. So maybe that qualifying offer was worth it after all.
Cody Bellinger is a phenom, and that's putting it lightly. The 23-year-old offensive powerhouse continued his "I'm Insane" Campaign. The MLB leader in WAR and NL MVP front-runner finished April hitting .435, smashing 14 home runs, and driving in 34 runs. Talk about kicking the door down.
I'm not convinced Cody Bellinger is human. At 23, Bellinger has already hit 111 home runs and driven in 288 runs. That's an average of 37 homers and 96 RBIs per season. Did I mention this is his third season in the big leagues? Call the authorities. Call AREA 51. This man is from outer space.
Prediction: Dodgers in 5.
This series is going to be all about the pitching. Much like what we saw in the Wild Card game from Washington, the Nationals need to trust that their starters can shut down the potent Dodger offense and go toe-to-toe with the Dodger Starters. The way these first three games are shaping up we'll see Corbin vs. Buehler, Kershaw vs. Strasburg, and then Scherzer vs. Ryu.
All of those games are marquee matchups. They are also staring contests. The first starter to blink against the opposing offense loses.
If you're not pumped for this rivalry, check your pulse.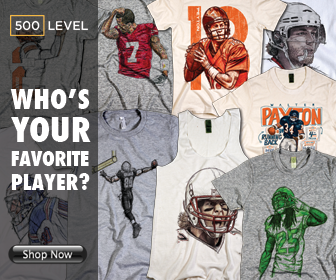 Editor's Picks
According to Sports Illustrated, Brandon Taubman, assistant GM of the Astros yelled, "I'm so...