Estimated Reading Time:

3

Minutes
Seven runs in the bottom of the 9th.
SEVEN!!!
The Mets entered the final frame of tonight's game against the Nationals with a six-run lead. A lead they extended in the top of the inning by scoring 5 runs after Trea Turner forgot that it takes three outs to end an inning. The night was historic, and yet something we Mets fans have become accustomed to over the course of the history of this franchise.
Setting the Stage
After Jacob deGrom battled his way through seven innings without his best stuff, our genius manager decided to send him back out for the 8th with a three-run lead. OK – the argument can be made that it's a decent move. He's our ace and the bullpen has been shaky over the course of the season – fine. Ultimately Jake ended up surrendering two more runs, making the score 5-4 before exiting. The bleeding stopped when Seth Lugo managed to get three outs without the ball leaving the infield.
That set the stage for a crazy 9th inning. After losing their cushion the inning before, Brandon Nimmo homered and Joe Panik singled to set up a potentially back-breaking frame for the Mets. The Nats bullpen has been even more suspect than the Mets, and tonight seemed to be no different. Surprisingly, it was the defense instead of the arm on the mound that was the biggest culprit in the game cracking open. Matt Adams had an error, and the normally reliable Trea Turner didn't turn a double play, seemingly forgetting how many outs there were at that point. As a result – the Mets went to the bottom of the 9th with a 10 to 4 lead.
When the SNY broadcast came back from commercial break, we found Seth Lugo had been removed from the game. He was pretty fresh and certainly could've gone a second inning, but presumable Mickey Callaway wanted to save him in case he needed him tomorrow afternoon. That meant that Paul Sewald was standing on the mound. He's been a solid bullpen arm recently, but in true Mets fashion – when the stakes are high, reliability goes out the window.
Things started innocently enough with Victor Robles legging out an infield single before Howie Kendrick flied out as a pinch hitter. That led to a series of events that Mets fans are all too familiar with – where the wheels fall orf in the most unfathomable manner possible.
Trea Turner earned a degree of redemption for his gaffe the previous inning by doubling off Sewald – scoring Robles from first and cutting the lead to 10-5. Former Met Asdrubal Cabrera promptly singled, moving Turner to third before Anthony Rendon followed that up with an RBI single, making it 10-6 and causing Callaway to turn to Luis Avilan. All Avilan could do was surrender a single to Juan Soto – loading the bases for pinch hitter Ryan Zimmerman. Back in April, seeing Callaway stepping out onto the field and calling for Edwin Diaz would've had me excited and confident that we'd shut the door. Of course, had that happened, I wouldn't be writing this article.
A Dagger To The Heart
Instead of Diaz hunkering down as he did last season when he was the best closer in the game, he coughed up yet another lead. Zimmerman doubled to deep right field, scoring two and leaving runners at second and third with one out. Up stepped Kurt Suzuki, who sent everyone home by parking one over the left-field wall. I was left speechless, dumbfounded, furious, stupefied… choose your adjective.
INSERT A "SAD MR. MET" PIC OR GIF HERE
As I watched Suzuki round the bases, I was texting with a friend of mine about what we'd just been through. That range of emotions is what led me to start writing this missive. Initially, I was going to touch on tonight as one of many, many utterly devastating letdowns we've had as Mets fans over the years. However, I need to sleep on tonight before digging through the annals of Mets losses. Stay tuned for a follow-up article where I take a stroll down "nightmare lane" by reliving some more of those gut-wrenching defeats. Until then – I'm going to try not to have too many nightmares as I grapple with the likelihood that the Mets postseason hopes may have just gone down the drain.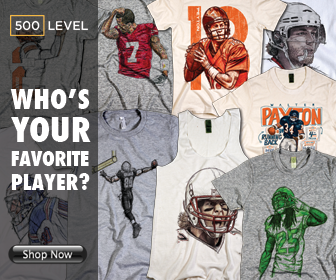 Editor's Picks
According to Sports Illustrated, Brandon Taubman, assistant GM of the Astros yelled, "I'm so...