Estimated Reading Time:

3

Minutes
There are no words.
Watching Todd Frazier launch a Sean Doolittle fastball onto the deck of the Porsche Club was breathtaking. The last time my heart stopped watching a ball fly into the left-field stand at Citi Field? Yoenis Cespedes in 2015.
After going toe-to-toe with one of the best pitchers in the game, the Mets seemed beat. After Anthony Rendon took Justin Wilson deep, and Trea Turner's heads-up baserunning, the Mets were down three runs as they stepped into the ninth inning.
And then Michael Conforto, one of the few remaining players from the 2015 World Series team, seals the deal.
At times like this, how can you not love baseball?
Watching Marcus Stroman, the newly acquired starter, sprint out to Conforto, being trailed by Davis, Frazier and an injured Dom Smith. Seeing Brodie van Waganen running down the tunnel to embrace Conforto… It's hard to remember that this team wasn't even close to this sensational just over three weeks ago.
But there's also another game tonight…
Saturday night offers a breath of fresh air for the Mets as they face their favorite Nationals starter, Patrick Corbin. Coming into Saturday with a career 3.85 ERA, 1.270 WHIP, and an 8.8 k/9, it's easy to see why the Nationals were so eager to sign him up for the next few seasons. However, against the Mets, the former second-round pick from Clay, NY, hasn't seen the same success.
Over his 23 starts this season, the former Diamondback has faced the Mets 4 times, only taking decisions in two of those starts. Of all the teams he's faced, Corbin has been the most touched up by the Mets, especially when it comes to the longball.
Consider this. Patrick Corbin has surrendered 15 home runs this season. Five of those went to the Mets, three of those came in his second start as a National. The Mets that have taken Corbin deep? Michael Conforto, J.D. Davis (2), Amed Rosario and Pete Alonso. These are the guys the Nationals have to cool down this weekend, and that's no easy task.
What makes it even more difficult is that Corbin has consistently struggled against the Mets and more specifically, at Citi Field. In seven games in Queens, Corbin has pitched to a 1-4 record, a 5.35 ERA and a 1.267 WHIP. The odds are not in his favor.
---
Noah Syndergaard is an interesting character study of a New York ballpayer. There was a time when he ran this town. Where he was the electric force that powered the lights at Citi Field. Syndergaard seemed to the be heir apparent to guys like Reyes, Piazza, Beltran and Wright. Faces of the franchise.
In 2016 it seemed like it was going to be his time to shine. In big games he got the ball, so when the Mets hosted the Giants in the NL Wild Card game, it was a no brainer to start him opposite Madison Bumgarner. And he was advertised. Things just didn't go the Mets way.
The following year offered a chance at redemption for the Mets, but an early-season Lat injury derailed that for Noah.
Last year, the season belonged to deGrom, the NL Cy Young frontrunner for the majority of the year. And Syndergaard? The number two starter on another disappointing Mets team.
So here we are in 2019, 14 wins in 15 games, the rest of the season hanging in the balance… and Thor is taking the mound.
Over the 15 games he's pitched against the Nationals in his career, Thor is 4-6. A pitcher's record matters so little, but I figured it was worth telling you the worst part of his stat line. Aside from that, Noah has a solid 3.09 ERA, 1.089 WHIP, and has held Nationals hitters to a .227 average, striking out 9.2 per 9. Also, because of course, the Nationals have stolen more bases on Syndergaard than any other team.
It should also be noted that Syndergaard is coming off of a solid July, one that has seemingly righted his ship. After a tumultuous start to the season, Thor settled into things during July, a month he began with his ERA at 4.68, coming into August with his ERA below 4.00 for the first time since… 2018.
Syndergaard is known for being a big-time player who loves to step up in big games, and Saturday night can't get any larger.
#LFGM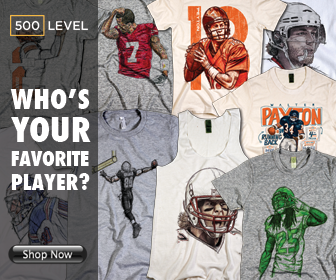 Editor's Picks
According to Sports Illustrated, Brandon Taubman, assistant GM of the Astros yelled, "I'm so...