Estimated Reading Time:

4

Minutes
Two of the hottest teams in the league will battle for the right to play deeper into October.
In golf, it's called "moving day" – typically the third round of a tournament – when the players all attempt to put up a low number in an effort to climb the leader board.
In baseball "moving day" really gets into high gear when the calendar turns to September. That's when pundits, analysts, and fans alike start formulating opinions about "who's in and who's out". Now that the regular season is over, we can look back on those predictions to see how we did. After that – we can focus on the games still to be played.
Tonight is Day One of the 2019 MLB Playoffs – first up are the Milwaukee Brewers and Washington Nationals. Let's get to it!
The Brewers Did It Again
Last season Milwaukee went on a tear during the final month of the regular season. They posted a 19-7 record during September, capped off with a 7 game win streak that carried them into the Wild Card game, where they beat the Cubs 3-1 to advance to the NLDS.
This year they repeated the feat – finishing with a 20-7 September record. They had 2 separate 7 game win streaks during the month. What's more impressive is that they did most of it without the services of 2018 MVP Christian Yelich, who fractured his kneecap in his first at-bat on Sept. 10th against the Marlins.
Manager Craig Counsell knew the injury was a big blow, but he didn't hang his head. He likened it to the Jimmy Nelson season-ending shoulder injury in Sept. of 2017. Just as they did back then, the rest of the team picked up the slack and didn't miss a beat down the stretch. They stumbled a bit in the closing weekend, dropping three straight to the Rockies (two of them in walk-off fashion), but have to feel good about their chances in this game.
A Call To Arms
The Washington Nationals, while not quite as dominant as the Brewers during September, still posted a 17-11 record for the month. They wrapped up the regular season on an 8 game winning streak. During that streak, their offense put up 4 runs or more in every game.
The big question mark the Nats have (and have had all year) is their bullpen. As a Mets fan, I can totally relate to how their fan base must have felt as they watched relievers struggle throughout the season. Will their bats continue to put up big numbers? Will the bullpen step up or implode? If they plan on moving forward, they'll have to rely on the bats AND the arms.
Tonight's Matchup
The Brewers will send Brandon Woodruff to the mound. He's recently returned from an oblique injury and only pitched two innings in each of his two starts since then. Surely he won't be going much longer tonight, so expect to see a parade of arms from the visitors. On the flipside, the Nationals intend to ride Max Scherzer as long as possible. Given the aforementioned problems in their bullpen, they may be hoping for a complete game.
Who Moves On?
While the pitching approaches will differ drastically tonight, the offensive battle will be pretty even. Both lineups have some potent bats that they hope will catch fire. On the Brewers side of the ledger, Mike Moustakas has gotten hot of late, while rookie Keston Huira has proven himself worthy of the roster spot when he was called up to stay earlier this season. The Nationals are led by MVP Candidate Anthony Rendon, who is joined by talented speedsters like Juan Soto and Trea Turner.
Given all of the chaos going on in the nation's capital these days, I'm hoping that we're all treated to an enjoyable night of baseball – and given the way both of these teams got to this point, I don't think the game will disappoint. I've flipped back and forth a few different times while trying to predict who will come out on top. My head tells me that if Scherzer brings his A-game the Brewers will have a tough time. Then again, even if he does, will the bullpen bring it home for him? Ultimately I do think the Nationals will make it 9 in a row at home (as much as it hurts me as a Mets fan to say that).
Final Score: Nationals 7, Brewers 3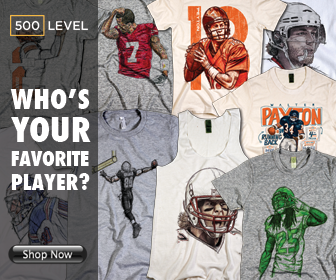 Editor's Picks
According to Sports Illustrated, Brandon Taubman, assistant GM of the Astros yelled, "I'm so...