Estimated Reading Time:

3

Minutes
LeBron is a Laker
I'm sure LeBron had plenty of reasons to join the Lakers. He has two homes there. His kids are in school there. It's a lovely place to live. The Lakers will be able to put together a more competitive squad than the Cavaliers, assuming they can get Kawhi Leonard.
But as an unrepentant Celtics fan, I believe wholeheartedly that LeBron only chose to go to Los Angeles to renew the most storied rivalry in the NBA.
Lakers – Celtics baby.
"But Matt," you say, "the Warriors are still the team to beat."
I hear that. Definitely hard to argue. But I mean also…details?
Let's just ignore that glaring and crucial aspect for a second and assume the Lakers build a super squad and find the right recipe to get past Golden State. Or Houston gets past Golden State and the Lakers get past Houston. Or the NBA rigs the playoffs so that LeBron makes the finals again or whatever and then join me on this vision quest:
VISION QUEST
Setting: Boston, June 2019. It's steamy out.
Bars are packed. It's a sea of green. Folks are wearing three generations of "BEAT LA" t-shirts: new BEAT LA shirts with cartoon Jayson Tatum dunking on LeBron; shirts from 2008, 2010 that still kinda fit; and 80s shirts from your dad's basement closet where he keeps a whole bunch of old t-shirts because, well, you never know. There's baby boomers who won't shut up about how "these guys have nothing on Bird and Magic" but when you press them on it/when they get more drunk they'll admit "Kyrie is pretty f*ckin' awesome" and then probably add in a "screw LeBron- all he does is cry to the refs."
House of Highlights is running non-stop LeBron and Kyrie highlights. NBA History is full of old school Lakers-Celts highlights. ESPN stops running any actual footage and just shows b-roll of Celtics and Lakers championship banners and retired numbers interspersed with Stephen A. Smith yelling about "LEGACY."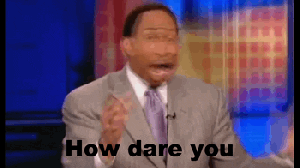 We're at the arena. Gordon Hayward's hair is as slick as Kawhi Leonard's cornrows are tight. Jeff Van Gundy and Mark Jackson are complimenting each team's coaching staff and complaining. Leading scorer Jayson Tatum is draining shot after shot in warm-ups. LaVar Ball is there, hocking sneakers. LiAngelo Ball is also there, also hocking sneakers. Scary Terry is getting scary.
Kendrick Perkins has just signed a 10 day contract for Los Angeles and is sitting on the bench in a suit in his old stomping grounds, thinking about how maybe things would be different for him if he hadn't gotten hurt and missed Game 7 of the 2010 NBA Finals and the Celtics hadn't had to rely on Rasheed Wallace to play a whole lot of minutes. Maybe.
In Los Angeles, there are also fans watching this game, I assume. Some of them probably know who plays for Los Angeles. Some do not.
"At its heart, this is a showdown between not only two historic rivals, but a duo that made history in more recent history and now has the potential to become historic rivals" is probably what some of the analysts will say. Kyrie vs. Lebron. Friends become foes. Once teammates, now enemies.
It's tip off. It's crazy. It's where amazing happens. It's The Finals.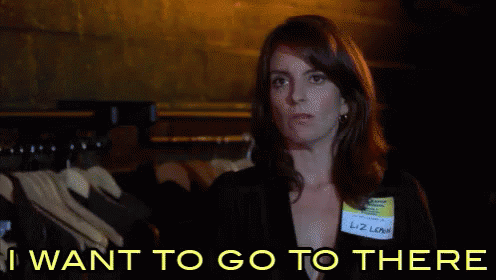 Please.
So once again, big ups to LeBron James for making this a possibility. Very selfless of him to choose Los Angeles to resurrect one of my favorite rivalries.
Can't wait to boo him.
Editor's Picks
To me, Rachel Nichols is the personification of posting a black square on Instagram.

We have become part of the problem, and aided in the the perpetuation of...