Estimated Reading Time:

8

Minutes
I went to the Big3 Championship game at the Barclays expecting high energy entertaining basketball. What I didn't expect was to leave feeling sincerely inspired.
I must admit to being a sentimental sports fan and I'm sure if you've read any of my other pieces here at The Turf, this doesn't surprise you. Friday night in Brooklyn watching Mahmoud Abdul-Rauf, Jamario Moon, Cuttino Mobley, Glenn Davis, Amare Stoudamire, Dr. J, Gary Payton and Nancy Lieberman I was honestly all up in my feels.
To begin with, BIG3 Founder Ice Cube kicked off the evening with a small set and my teenage self hadn't been mentally prepared to be teleported back to the 90's. Screaming "Don't Stop, Get It, Get it" and "Today was a Good Day" I basically could have left before the first dribble and I would have been happy. Holy Crap, am I glad I didn't.
To start, I love the Barclays, maybe it's just being in Brooklyn and feeling a sense of home or maybe it's the fans. I've been here for hockey games, basketball games, boxing matches, Jay Z concerts, Bette Midler concerts, Yo! MTV Raps tribute shows. The list is long and the events wide ranging-yet every time, no matter what I'm seeing there, the energy is electric.
Friday night was no exception and while the BIG3 as a league is still growing the fandom and gaining notoriety, those sitting near me were diehards and had followed the entire season and been to numerous live games. It was a blast to chat with them throughout the evening and honestly, I can see why they love following it. Next year I plan on joining the fandom from the top of the season.
The action kicked off with 3 Headed Monsters vs. TriState and I had every intention to root for my local TriState, I have a soft spot for Nate Robinson and obviously Dr. J is a living legend. However, I also had no idea the silver foxes of Monsters were straight up fire. Hot. Hot. Hot.
Abdul-Rauf is magic and I'm still not convinced he's human or really 49. I mean he was cutting, acrobating and his jumper just kept draining, plus his passion was palpable. I think I fell in love. I was then given an education on all things Mahmoud by the gentleman sitting next to me and my respect reached new heights.
For those of you unfamiliar, Mahmoud Abdul-Rauf played for 9 seasons in the NBA and was formally known as Chris Jackson. In this political climate I actually found it a fitting time for me to be falling for this 49 year old who can definitely still ball and whose principles are still being fought for, 20 years later.
At 29, despite having mad skills and shining against greats like Michael Jordan (yeah you know that rare loss the Bulls had in their 72-win season, you can thank him for dropping 32 on MJ that game) His impressive footwork and ball handling skills weren't enough to withstand the backlash of him converting to Islam and choosing to protest the National Anthem. I would like to say it was a different time and if he came up in today's NBA he would have been a household name with a championship ring to show for his talent and dedication to the game he loved. But, I'm not so sure.
With a hand in his face, the game tied and the ball in his hands, I was fired up and animatedly rooting for him. The second the ball went up it felt like the entire arena knew it was dropping and that would be a wrap. Which is why the second the play was in motion I hit record on my iPhone. 15 seconds. It only took 15 seconds for Abdul-Rauf to put the cherry on this fangirls newest player obsession. Everything I love about sports lived in those 15 seconds.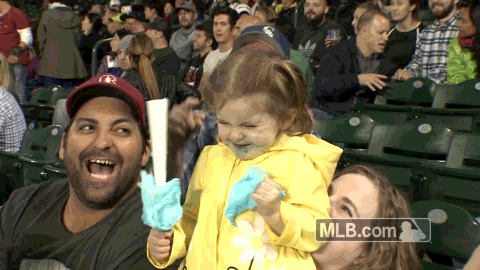 For the second time that night, I thought, well that was badass, I can leave now, fired up and sincerely happy. But then the championship teams were announced and I found myself tearing up and screaming like a lunatic as they announced the first woman to become a head coach for a male pro sports team, Power's Coach, Nancy Lieberman.
Basketball Hall of Famer Nancy Lieberman was voted BIG3 Coach of the Year after leading her team to the league's best record and this championship game in just her first season coaching them. The former assistant coach with the Sacramento Kings (glass ceiling much?) and head coach of the Texas Legends of the G League was hired in March to replace Clyde Drexler after he became Big3 league commissioner. She led Power to a 7-1 record during the regular season and I was uproariously applauding with the rest of the Barclays fans when they trumpeted her name and we all rose to our feet.
Lieberman, Nicknamed "Lady Magic," is also an Olympic and World Championship medalist and was elected to the Basketball Hall of Fame in 1996. Yeah, I know, she's dope.
She's a legit badass on so many levels. My niece, who herself was a college athlete and fellow woman who LOVES sports, was visiting for the weekend and to say we were loud and proud watching Lieberman's interaction with her players would be an epic understatement.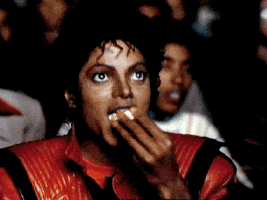 Justifiably so, we couldn't keep our eyes off her. She was animated, passionate and on her feet the entire game; many times a little too far on the court for the refs liking. Her confidence was radiating into the rafters of the Barclays and her shiny gold pants and sensible heels were just the icing on the female empowerment sundae before us.
This was the championship game and it didn't take long for the game to turn chippy between 3's Company and Power and before the half the frustration boiled over and turned to confrontation. Watching Lieberman rally and refocus her boys made me jealous of her gig, what a tremendous boys club to be welcomed into. My niece and I lost our minds when she proceeded to bring them to a huddle and use some colorful language to reinforce that their focus was to play ball and not fight.
She's so cool I want to be her when I grow up. The image of this 5'10 woman in gold pants standing head to shoulder with Birdman, yelling at a bunch of men who are both actively listening and towering over her is one I won't soon forget.
When Lieberman leapt onto the top of the dog pile after Power scored the championship winning bucket I was overcome with joyful laughter. In that brief and fleeting moment I thought about all the young girls watching this on TV and girls like the two with their dad sitting in front of us watching live. What a tremendous gift to see that kind of representation in sports as a young impressionable girl.
So you see, I went to Big3 Brooklyn expecting to be entertained with explosive basketball and I most certainly was. I wasn't expecting to be moved by witnessing the raw talent of a star player (49 and still slaying) and his short-lived NBA career just because he stood for something and held tight to his principles.
I wasn't expecting to be brought to tears by witnessing a woman shine in a boys club that most women will never be invited to join.
I wasn't expecting to feel such abundant gratitude that my niece was sitting next to me when the first female to coach a male pro sports team lifted the trophy for the highest accomplishment in their sport in just her first year coaching.
That's why I love sports so much, well one of the many reasons why. It makes you feel things. It's branches grow around our lives and the moments we will cherish long after they pass. I know, I know, it's just a game. Except you know what, it's not. When I sat down on the G train after filing out of the Barclays and heading home I knew one thing for certain, Ice Cube was right, Today Was A Good Day.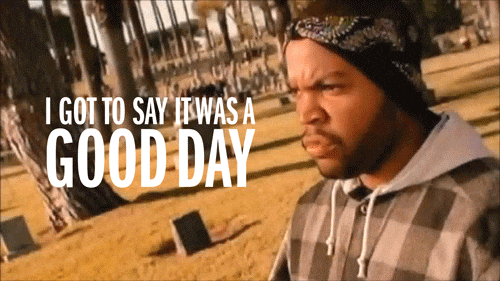 Editor's Picks
To me, Rachel Nichols is the personification of posting a black square on Instagram.

We have become part of the problem, and aided in the the perpetuation of...