Estimated Reading Time:

3

Minutes
The fact that Brad Stevens didn't get a single vote for coach of the year is absurd. Yes, there are other great coaches in the league. Yes, Dwane Casey has done a masterful job coaching the Raptors in the regular season. But in the playoffs? Not really coach of the year material. He just keeps coaching his way into a beat down by Lebron. And this year's sweep might just result in his firing.
So yes, what Casey is doing up north is great. But he's no Brad Stevens.
Take a look at the Celtic's winning percentage over the last 5 years to understand what Stevens' coaching has done for the team over the last 5 years:
This year Stevens is working with a rotation of rookies, ssecond-year guys, Al Horford and unheralded journeymen that you wouldn't recognize at your local YMCA. He brought an overachieving team that lost their heart in Isaiah Thomas* before the Conference Finals last year and is bringing a 2018 team that was decimated by major injuries to the Conference Finals again.
*-It is absolutely crazy that Isaiah Thomas was the bedrock on which the Celtics built the 2017 playoff campaign. He went from the heart of an organization to an afterthought with the Lakesr. What a fall from grace.
You're telling me the coach that is able to consistently rework his game plans after major injures to his stars and bring his team to the playoffs doesn't deserve to win coach of the year? And not only that, he doesn't deserve one freakin' vote? And Doc Rivers does?!
He squeezes the most talent possible out of a group that doesn't just respond well to his coaching, they love it. He may have the demeanor of a person taking a nap during the game, but Stevens is able to light a fire in his players.
I think it comes from the fact that he stays mentally tough and helps the team do the same. Like when Gordon Hayward went down and people started doubting them. Then Kyrie was put on the shelf and people wrote them off. And then people jumped off the C's bandwagon entirely when Marcus Smart got hurt.
But Stevens never stopped believing in his guys. He knew how to leverage each player to their fullest extent. It's almost Belichickian how he puts guys in the position to succeed by using the talents they bring to the table. Guys like Terry Rozier, Shane Larkin and Aron Baynes.
Stevens doesn't come into the season with a scheme and tell the players they need to fit in or GTFO. He adapts to them. And I have to imagine that other coaches are not fans of this style or the success that Brad has achieved because of it. Otherwise, he would've received some votes for coach of the year in 2018.
*Channels Kanye from 2005*: ESTABLISHED COACHES IN THE LEAGUE DON'T CARE [FOR] BRAD STEVENS.
Brad Stevens has earned the right to win the coach of the year award through his game planning, attention to detail and ability to turn players from afterthoughts to potential all stars.
But it seems the old guard of NBA coaches aren't ready to crown the boy genius just yet. And part of me wonders if he'll ever earn that right. Because if he can't win in a year where he coached the Celtics to the Conference Finals, despite losing Kyrie and Hayward, then I have no idea when he'll be able to.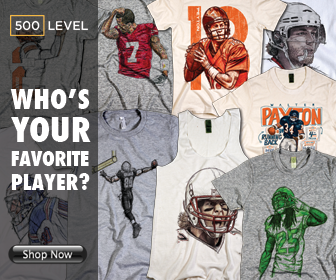 Editor's Picks
According to Sports Illustrated, Brandon Taubman, assistant GM of the Astros yelled, "I'm so...