Estimated Reading Time:

4

Minutes
I'll never forget watching Allen Iverson play. The 76ers played in Boston in April of 2005, and I was there in my Paul Pierce jersey. The 76ers took the game 97-93, and AI dropped 38 point in the process. Much of his scoring came from the free throw line, but it was his work on the court that blew my high school-aged mind. He seemed to be everywhere. He was deeply connected to every single play on offense and defense, his ability to create turnovers and set up his teammates to score was miraculous to watch. I was mesmerized. The 76ers lost that year in the first round of the Eastern Conference to the Detroit Pistons.
That was 13 years ago. Since then, they reached the playoffs in 4 seasons, and since 2012 have been the laughingstock of the NBA. 109-301 in the last 4 seasons. In 2012 they barely made it to double digit wins. The architect of the disaster? Mr. "Trust the Process" himself, Sam Hinkie.
Sam Hinkie arrived in Philadelphia with a proclamation. Now don't quote me on this, but I'm pretty sure it was,
We 100%, fully and absolutely, suck.
– Sam Hinkie, probably.
Sam the Tank
Hinkie had a plan. That plan, was "be bad." Truly bad. Got a good player? Trade him! Looking like we're going to win? Let's go to the bench! Close game? Box defense! It was truly an exercise in slow-balling the team's progress. A Sports Illustrated profile on Sam Hinkie wrote,
"Hinkie skipped right past audacious and made for you gotta be f—ing kidding me. He did the kind of stuff people talk about late at night after three beers, because theoretically it just might work, but no one actually does. Then he set fire to the lifeboats."
Set fire to the lifeboats is right. There was no safety net. Hinkie made sure that even if they fired him (which eventually they did), the team would be awful with or without him. And so the 76ers raced to the bottom. Loss after loss, medium-to-good level player trade after Jrue Holiday, the 76ers slowly amassed draft picks. They built a young, hungry, dedicated team. This year? They unleashed that team onto an unsuspecting league, emphasized by last night's 132-130 victory over the Cleveland Cavaliers.
An imperfect contender
Look, I'm not going to try and argue that the 76ers are the best team in the league. They have really apparent hot and cold streaks on the floor, a defense that has trouble locking down opponents, and let's not forget, a history of tanking that we just covered. Oh, and their best player, Joel Embiid, was lost to injury, J.J. Redick said after yesterday's Cavs game, "Not many people would have expected us to be in this position with three games to go. I don't know that many people on our team would expect to be here."
He's right. Who could have suspected a team that won just 28 games last year would roar out to a 13 game win streak heading into the playoffs, and the most wins since the 2000-2001 Iverson-led team?
But I'm a believer in this scrappy team. I mean look at this:
I mean that is beautiful. And he wasn't alone in throwing the Cavs for a loop. The lead was up to 30 points at one point. But you can't just expect King James to roll over.
RIP to Ersan Ilyasova's entire career. Let's all have a moment of silence for his hopes and dreams.
.
.
.
.
.
.
.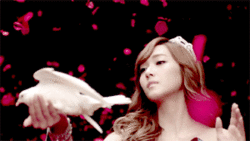 The 76ers are here to stay
We can officially count all those "the 76ers are crap" think pieces as old news. This team is talented, hard working, hungry, and most importantly, this team is young. They're going to be around for a while, and with the 3 seed in the Eastern Conference, and seemingly peaking at the right time, they are posted to go deep into the playoffs.
The sad part of all this, is that Sam Hinkie doesn't get to see his vision actualized. He retired from the 76ers after being so bad that the NBA and the team couldn't ignore his antics. Given their success? I think it's possible the leadership of the Philadelphia 76ers owes Sam Hinkie an apology.
We'll see if it happens.
Editor's Picks
To me, Rachel Nichols is the personification of posting a black square on Instagram.

We have become part of the problem, and aided in the the perpetuation of...