Estimated Reading Time:

11

Minutes
The NBA season is back baby and I for one can barely contain my excitement for this 2018-2019 season. If this year's offseason is any indication of what lies ahead we better prepare ourselves for an unpredictable never-ending rollercoaster ride. NBA season in my Brooklyn home means late nights watching west coast games and relentless refreshing of NBA twitter and Instagram. It's social media at its finest.
For all the bad mouthing and downfalls of living in a social media obsessed society, they add abundant joy and quite the dash of spice to the average NBA viewing experience. In honor of this glorious first day of the regular season let's celebrate by looking at 10 of my personal favorite NBA related social media follows.
Starting with the pundits and basketball encyclopedias we love, to the players they live to talk about, let's applaud the openness only social media will allow. The breakdowns, smack talk, laughs and intimate inside looks these accounts offer promises to elevate your basketball consumption this season. You'll surely thank me later or possibly curse me for giving you even more to obsess about this season. Regardless, You're Welcome.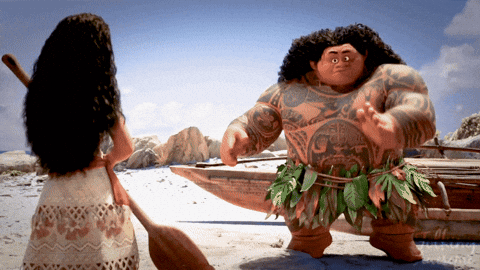 Let's start with the man himself, Shea Serrano.
For those of you who have been living under a rock, Shea Serrano is of The Ringer and Grantland fame. He's also author of New York Times best selling books The Rap Year Book and  Basketball (and other things). If you haven't read either may I suggest adding them to your Amazon or Barnes and Noble cart immediately.
Shea's twitter account should be a mandatory follow for all basketball fans. Seriously. His humor, knowledge and straight up love for the game makes for a MUST follow, truly. I mean it, if you aren't following him on both Twitter and Insta, stop reading this, click in to your apps and follow him. Although I will say his twitter commentary is rapid during games and if you only follow him one place, do it on twitter. You'd be missing stuff like this is you don't…
Who's blonde, a smart ass, loves pugs and has my dream job…yup that's right, Michelle Beadle.
Beads social media accounts are a lovely mix of ridiculous videos and photos of nonsense and behind the scenes gems with her NBA buddies Jalen Rose and Paul Pierce. Her humor is felt all over both her accounts, I mean her insta bio is "I am me. I feel like I'm cheating on Twitter" I live for her instagram captions and her gif game on twitter is award worthy (if there was an award for gif usage-and omg there should be).
Plus, she knows her stuff and gives women who love sports -like me- hope for our place in the sports world. Following her will make you smile on even the shittiest of days and we all know we need more of that in today's climate. Don't believe me, I give you exhibit A….
Canada is looking pretty alluring to many Americans these days.
We have a lot to thank Canadians for, maple syrup, poutine, Molson, Jim Carrey, Celine Dion, The Biebs, Drake, Virtue and Moir, the Ryans (Gosling and Reynolds), Rachel McAdams, Gretzky, Steve Nash; honestly the list just keeps going and going. However, this list wouldn't be complete without the boys at The Starters, who may be my fave canadian gift these days (actually that's a lie, it's clearly Virtue and Moir)
The Starters crew led by J.E. Skeets, Tas Melas, Trey Kerby, and Leigh Ellis bring their spirited fan-focused take on all basketball to NBA TV. They are a true gift to the NBA and if you've never listened to their pods or watched them on NBA TV, I insist you start immediately after reading this piece. How did we ever watch NBA games without thinking of "wedgies"? They are everything you love about die-hard basketball fans and their passion is infectious and truly the stuff unicorns and rainbows are made of. NBA Twitter wouldn't be the same without them.
What would sports be without this next guy?
He changed the way we consume sports media and no, i'm not exaggerating. He is THE sports guy.  I'm obviously talking about Bill Simmons. I mean he wrote the Basketball Bible, The Book of Basketball. I'd be shocked if there were any sports fans who weren't already following Bill on social media.
I'm oddly looking forward to how incorrigible he'll most likely be this season given how solid the Celtics are shaping up to be. He might be the only die hard Boston fan I can routinely stomach, aside from my fellow Turf writers, obviously. Oh and Katie Nolan! Simmons's knowledge alone is deserving of a follow, but it's his attitude that keeps me always coming back for more.
It seems fitting to kick off the players I LOVE to follow with arguably the best follow in the NBA, Joel Embiid.
The Sixers star loves to troll on Twitter and his insta account is the gift that just keeps giving. One of the reasons the NBA is my favorite league is because the player's personalities are regularly shining through. Social media has elevated the love affair with players thanks in part to their willingness to give so much of themselves to the fans. Embiid's accounts genuinely make me laugh out loud and I live for his clap backs.  
There may be a lot of people hating on the Golden State Warriors right now, but I am NOT one of those people.
The shooting legend is one of my favorite celebrity follows period and while he does go a little radio silent as the playoffs approach, I still believe he's an absolute must follow. Steph Curry's insta has it all and I know we all "not so secretly" live for those adorable InstaStories with Riley. He's a consummate family man that just happens to be one of the greatest shooters to ever play the game (yeah I said it don't @ me).
He's vocal on twitter about issues that matter too (especially those affecting women), which makes this lady love him even more. I love when athletes use their voices for good in the world. Also, thanks to his social media I've developed a major crush on his wifey Ayesha and I'm sure I'm not the only one. I mean who doesn't love seeing happy couples dancing in their kitchen on instagram?!
You know how married couples have "the list" of the 5 people their spouses will allow a hall pass for?
Well this next follow just so happens to be on my list, but that's not why he made this list. I don't have to put him on everything with the word list in it. He's on this list thanks to his fashion centered insta posts and singing instastory videos, I especially enjoy those.
His twitter is sleek and sophisticated while still being intimate, approachable and entertaining. His twitter poses the question, is this a model, philanthropist or basketball players account? Also, he's easy on the eyes. Oh and did I mention he's a dynamic player whose dominance is a straight up fire. I'm talking about Russell Westbrook, obviously.
We all have that player we love who people who don't follow your team might not be as tuned into as you are. For me, that player is Spencer Dinwiddie of the Brooklyn Nets.
I LOVE this kid and I want everyone else to experience the straight up awesomeness that is Dinwiddie. He's unpredictable, exciting and made for social media. His honesty is sincerely  refreshing and his twitter is bound to make you laugh and his insta is bound to make you cackle. I love how much he interacts with his fans and his haters. Basically if you want to laugh your ass off and gain some understanding of why Nets fans love this guy, give him a follow. 
What NBA list wouldn't be complete without the King himself?
I guess a list entitled "most mediocre boring players of all time". Well lucky for you this isn't that list and the king I'm talking about isn't Elvis. I'm talking about King James. I must admit I am secretly amped to see Lebron in LA this year and can't wait to see how this shakes up the West. Have I mentioned how  insanely geeked I am the season is back?! Lebron's social media accounts are surprisingly stellar.
He spreads the love, highlighting fellow players and athletes and sprinkles in just enough family photos on his insta page to make one respect the family man Bron is. I mean today there was a video of him singing "Let It Go" from Frozen, so yeah, it's totally worth the follow.  He uses his twitter account as a platform for not only his charitable work but other causes near and dear to him. He clearly loves lifting others up and he does it all over his accounts. He's truly using the power of his name for good. If you give him a follow you'll also catch glimpses of Lebron's personality which is after all the beauty of social media, especially when it comes to those we admire from afar. So give King James a follow and then go on to HBO and watch the first 2 episodes of The Shop.
Lastly, what better way to consume NBA social media and get fired up for the season than by following your favorite teams.
Nothing gets me more excited than seeing teams trash talk on twitter and instagram. It's like getting extra sprinkles on your already freaking epic sundae. If you're lucky, your favorite team happens to be one of the NBA twitter royals. Not all NBA social media accounts are created equal and some excel at trolling better than others. I follow a ton of teams on social media and I can say the Trailblazers, Grizzlies and Warriors have some of the best banter on twitter. Regardless of where your fandom lies I know having more food to feed your basketball craving during the season is a win. Oh and while you're at it, be sure to give the NBA a follow too.
I hope these social media nods got you amped for the regular season to kick off. I for one know exactly where I'll be for tip off. Cheers to the return of basketball domination! To our loved ones who don't understand our obsession with the game but respect our commitment, yes, we were only half listening to you, but we still love you. 
Editor's Picks
To me, Rachel Nichols is the personification of posting a black square on Instagram.

We have become part of the problem, and aided in the the perpetuation of...