Estimated Reading Time:

8

Minutes
Let's Shine Light On Female Athletes & Their Badassery
Sports Twitter, more specifically NBA twitter, has become one of my favorite obsessions, along with Bachelor Nation twitter and Virtue Moir twitter.
Yes, I watch the Bachelor and Bachelorette and Bachelor in Paradise. I may have even played in a Bachelor Fantasy League, that is most definitely an article for another day.
I'm also sure many of you are like, what the hell is Virtue and Moir twitter, to which I will say: did you not watch the winter olympics? They are the most decorated figure skaters of all time and they are pure magic. Just Google them, or better yet, Virtue Moir Moulin Rouge. You're Welcome. Also, I can NOT be held responsible for the Alice In Wonderland hole you are about to rapidly fall in to. Who knew ice dance was so hot? An education piece on all things ice dance will be coming.
Back to my point. NBA Twitter. King James (Lebron James for those of you who have been in a coma for the past 15 years, I really don't get you) tweeted the following.
I had a few thoughts right off the bat, 1.) I LOVE that Lebron is tweeting about a WNBA player. 2.) Holy Crap! These Stats are Incredible 3.)Why on earth don't I know this name?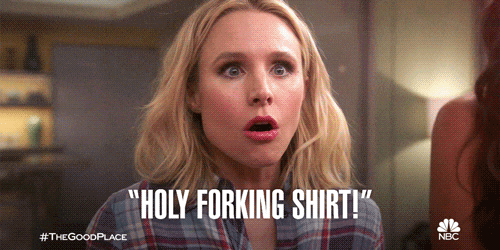 In a serediptious turn of events, when the Hubby and I turned on the TV, it was actually on the Lynx v. Sky game. The Minnesota Lynx are home to the Legendary Lindsay Whalen, who announced her retirement Monday. With no discussion at all, we didn't change the channel, but rather found ourselves glued to the screen, devouring the final quarter of the game. Why don't we watch more WNBA games?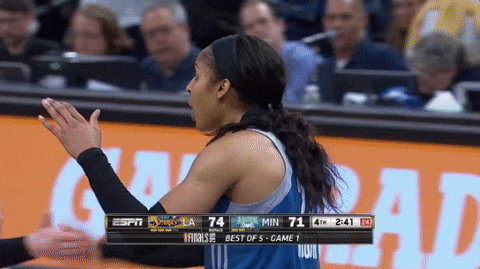 At the first commercial break I decided to take a full deep dive on all things Whalen and Damn if I wasn't impressed.
Turns out, when she retires at the end of this season, to go coach full time (which btw she is currently pulling double duty-coaching and pro point guarding, say whaaat?) Whalen will leave the game as the winningest player in WNBA history. She has an impressive 54 playoff wins, second-most in league history, reached the Final Four in college with the University of Minnesota and won two gold medals with USA Basketball (2012, 2016). Basically, she's a full on badass.
When you look at what she's done in Minnesota, you shouldn't be surprised that many think the Minnesota native belongs on the Minnesota Basketball Mount Rushmore, with the likes of Kevin Garnett.
What you should find surprising is that she's only got a little over 38k twitter followers (let's try and raise that shall we?) compared to tennis's star female athlete Serena Williams 9+ MILLION.
Which I'm sure many of you are like, yeah but that's Serena Williams. And yes, you are right it IS Serena Williams, she's a Queen, strike that, a Goddess. But, Lindsay Whalen is one of the greatest to ever play in the WNBA. Shouldn't she be more of a household name?
If a NBA player had those stats and had played in the league for that long, it would surely be common knowledge how talented and successful he was. I'm sure most NBA fans know the most winningest NBA player, or can at least easily guess the top 3. It's Kareem Abdul Jabar for those that didn't.
And to put the longevity and success of Whalen up against the household names in the NBA; Whalen was drafted 4th pick overall in 2004, as was Shaun Livingston (Dwight Howard was the #1 pick and Diana Taurasi WNBA #1). How's Dwight's career panning out?
And let's talk about that other WNBA star from the 2004 draft, Taurasi, or as Kobe Bryant coined her, "White Mamba". She's also been referred to as, the Michael Jordan of the WNBA, one of the greatest women to play the game and the WNBA's leading scorer. But, I betcha most of you didn't know those accolades either.
I'm sure you can see where I'm going with this. Women athletes need more attention and undoubtably more respect. I mean, I'm a voracious sports watcher who prides herself in being a female sports fan and I embarrassingly had no clue who Whalen was until Tuesday. That's some major nonsense.
Well, that's about to change. I will not sit idly by while female athletes break records and do epic shit without the fanfare they deserve.
So, here is the first installment of my Weekly Woman Crush . Ironically, inspired by a man who stands up for women and celebrates their excellence. Damnit Lebron, you make it real hard to hate you.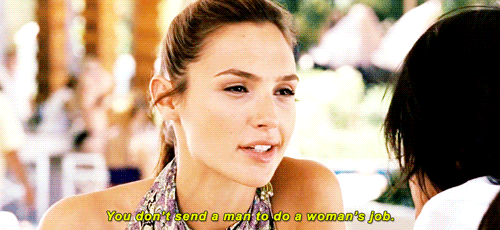 So, to Lindsay Whalen, the game of basketball thanks you. You stand in an elite category of athletes and you shine so bright. The longevity of your career and the depth of your success will surely inspire the next generation of ball players.
Some say she's the best point guard to ever play in the WNBA and she clearly has the admiration of one of the greatest players to ever play the game. After the Lynx's season wraps (2 games left in regular season), she'll transition to full-time head women's basketball coach at her alma mater, the University of Minnesota. She'll continue molding the next generation of rockstar athletes. How in the heck she's been playing and coaching simultaneously is beyond me, does she ever get tired?
The achievements of such an accomplished athlete should be celebrated, no matter their sex. But, until female athletes get the same applause as their male counterparts, I'll happily shine the spotlight their way. So, to my first Weekly Woman Crush, Lindsay Whalen: enjoy the light, you've more than earned it.
Editor's Picks
To me, Rachel Nichols is the personification of posting a black square on Instagram.

We have become part of the problem, and aided in the the perpetuation of...