Estimated Reading Time:

3

Minutes
Do you hear that?
Does it sound like the ripping of playbooks, the scrapping of game plans, sheer and sudden panic that only arises at this magnitude when everything you thought was going to happen just got tossed in a blender?
You'll be happy to know that the answer is indeed "D. All of the above."
And there is one reason for that folks: Andrew Lucky Charms, best known in 2018 as the founder of the Andrew Luck Book Club, is throwing actual 14-ounce footballs. This the first time he has done so since he tried and failed to come back for the 2017 season.
It is, of course, welcoming news for Colts fans like myself. We have been waiting for our franchise quarterback to reemerge since he mysteriously disappeared from the lineup in 2016. And by mysteriously, I mean it was a miracle he's still a living breathing organism after routinely taking these types of hits for five years:
So it was never a surprise as to why Andrew Luck had health issues. But the length of time and mystery surrounding the injury and his re-emergence as the team's (healthy) quarterback has certainly caused no shortage of takes on what could be going on.
As the local media escalated these takes and started asking the team more questions, they were further met with coy answers and uncertainty. It quickly became apparent that no one on the team knew what was going on. Maybe not even Luck himself.
Certainly, it was reassuring when reports would come out that "Andrew Luck has graduated from flicking a paper football to throwing small peas" over a year after the initial injury. But as every marginally positive report would come out, the next reports to come out of him being shut down due to the peas being too heavy for his shoulder to bare or some shit were never of the confidence-building variety.
It was easy to wonder what the hell was happening. Was the sore shoulder a cover for a much more dire circumstance?
With the most recent reports, it does look that we can call off the bomb squad for now. And this comes not a moment too soon. Nearly every team in the AFC South has improved substantially since Luck first went down. There won't be much time for feeling things out, and any blip on the radar early will only serve to add to the new uncertainty of his long-term health.
But you can count me as one of the believers. His last couple seasons were no head turners. But when the man plays at the top of his game, he has every skill in the book, and most who have watched him play have no doubt about this. The arm, the mindset, the mobility, the intangibles–it is all there. If he can incorporate a newfound understanding of how to minimize the number of hits he takes over the course of a season, the Colts will be on the right track to finding their way back to the top of the division, a spot they once laid claim to nine times in 12 seasons.
Here's to hoping the peas fly true and the shoulder stays intact so he can wave to the haters.
For now, we look-in live to the rest of the NFL upon hearing this news: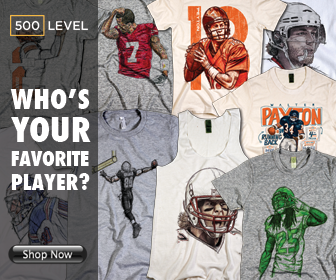 Editor's Picks
Sport is defined by physical exertion, skill, and competition. Thereby, dance is sport, and...

"How to Lose a Guy in 10 Days" is about love, but really it's...