Estimated Reading Time:

3

Minutes
[media-credit name="NBC Sports" align="aligncenter" width="656″]
[/media-credit]
They have done it!
The Philadelphia Eagles have a Lombardi Trophy and will soon have their first Super Bowl rings.
They have climbed Mount Everest and now that they're at the summit, they should take a deep breath and take in the view. They are breathing rarified air. They've beaten the New England Patriots.
The New England Patriots have lost a Super Bowl for the first time in 6 years.
So what actually happened in the game? A lot, but let's break down some key points.
Malcolm Butler Benched
The biggest talking point coming out of New England is 100% going to be the absence of Malcolm Butler, who played 97.8% of the defensive snaps this season. Butler was sick earlier in the week, but wasn't on the injury report and was only sent out for Special Teams plays. Why? "Coaching Decisions" or as Belichick put it "I made the decisions that give us the best chance to win." How did Malcolm Butler take the benching? Well, the guy was crying during the National Anthem.
Here was Malcolm Butler on that LeGarette Blount touchdown. He hasn't played a snap yet tonight. pic.twitter.com/WoMUqcE5pG

— Zack Cox (@ZackCoxNESN) February 5, 2018
After the game Butler said this, as he got on the team bus:
"They gave up on me. F***. It is what it is…I don't know what it was. I guess I wasn't playing good or they didn't feel comfortable. I don't know. But I could have changed that game."
… interesting.
The benching of Butler made way for former Eagle Eric Rowe to take the field in his spot.
The Eagles took advantage of this and targetted Rowe early and often, so much so that the Patriots moved Stephon Gillmore back to Alshon Jeffrey for the second half. The Eagles exploited the Patriots gameplan so well that the Patriots reverted back to the way they've played all season. So you can chalk that one up to a gameplan mistake.
Nick Foles Shows Up
[media-credit name="@FoxNews" align="aligncenter" width="1796″]
[/media-credit]
Nick Foles is rightfully the Super Bowl MVP. 28/43 for 373 yards and 3 TDs, not to mention catching his first career reception for a touchdown IN THE SUPER BOWL. The kid played his heart out and has rightfully earned a contract somewhere next season. It was good to see him come full circle with Philly. I'm happy for the guy.
I mean, what more can you say about a guy who just brought the first Super Bowl Victory to Philadelphia.
Zack Ertz, Runner
[media-credit name="UPI" link="https://www.upi.com/News_Photos/view/upi/177a2ceda8a971c82bcf0c686a63e39c/Philadelphias-Zach-Ertz-Scores-Winning-Touchdown-in-Super-Bowl/?utm_source=dlvr.it&utm_medium=twitter" align="aligncenter" width="650″]
[/media-credit]
Chris Collinsworth said it best last night by saying "I can't wait until they change this rule." I very much agree. The fact that the deciding play of the game was in the hands of the refs terrified me both as a Patriots fan and a football fan. The refs have to get out of the game. Yes, there are rules that need to stay, but the biggest issue facing the NFL is the difficult rules they have, like the "surviving the ground" rule. I get it, but to think that for a second Zack Ertz didn't score a touchdown was heinous. It was a great athletic play, that will now be mired with questions. The casual fan says "he's in" or "he's not", no one's screaming "he DIDN'T SURVIVE THE GROUND, NOR DID HE BECOME A RUNNER."
Okay, I did, but that's my point. It got in the way. Even Ertz said it himself, "If they reversed that call the city of Philadelphia might have exploded." And he's right because that would have been justified. (Cue the screaming from Pittsburgh)
All in All
[media-credit name="@MrDrewScott" align="aligncenter" width="1200″]
[/media-credit]
You cannot say that wasn't a good Super Bowl. You can't. You're wrong. It was, as Collinsworth put it, "Fast Break Basketball Style Football." It was a shootout, but with an edge. It had speed. It had power. It had everything. This was an excellent football game, and if you can't tip your hat to the other team after a well fought matchup, then you're an idiot and I'm sorry the Cowboys didn't do better this season.
And now…
… it's Baseball season.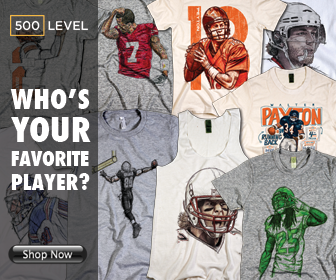 Editor's Picks
According to Sports Illustrated, Brandon Taubman, assistant GM of the Astros yelled, "I'm so...