Estimated Reading Time:

8

Minutes
Did you miss me? It's ok if you didn't, but I'm back in the saddle for Week 9 baby; just in time for some HUGE games this week! Chargers at Seahawks? Rams at Saints? Steelers at Ravens? Rodgers vs. Brady? Are you serious?!
Week 5 was the last time I made my weekly picks, and in case you were wondering where the hell I was for three weeks, I did some traveling for work and I moved! I am now living in Metro Atlanta. Goodbye Massachusetts, and hello Georgia. This does NOT mean I become a Falcons fan though. Hell-to-the-No! Interestingly though, I have actually seen a handful of Steelers fans here already. I wonder why? I will have to investigate further and get back to you on that one! I know there are Steelers fans all over the place, but as John Mayer once questioned…why Georgia?
Since my last weekly picks in Week 5, here's what has happened around the league (pretty much):
Patriots are on a 5-game winning streak (so relax, alright Pats fans…you'll be fine)
The Bills still can't figure out their quarterback situation, and we are now midway through the season.
The Steelers are starting to look like the Steelers I know best…for now (Don't get your hopes up yet Steelers fans. Have you seen your remaining schedule?)

Bengals are still hanging around
I still cannot figure out the Ravens and Titans
Browns fired Hue Jackson and Todd Haley as the two coaches could never come to any agreements on anything (gee, I wonder why?!)
My preseason prediction that the Jaguars would miss the playoffs is starting to look more and more like reality
Patrick Mahomes has not cooled off and the Chiefs continue to roll
Redskins are emerging as the best team in the NFC East…for now
The NFC North is a tight, tight, tight race – as expected.
Saints are flying under the radar at 6-1 and that is terrifying
Giants and Raiders battle for worst team in the NFL award
We reached the trade deadline and there were some good, bad, and ugly trades…oh yeah and the Rams are still undefeated.
It's good to be back y'all. Alright, to the picks! But before we get to the picks – NICK MULLENS WHO ARE YOU AND WHERE DID YOU COME FROM!?
Sorry…had to get that out. Ok, here we go – Sunday and Monday Games!:
Season Record through Week 5: 42-27
Bye Week: Eagles, Jaguars, Cardinals, Giants, Colts, Bengals
Bears at Bills (Sunday @ 1PM ET)
Derek Anderson is in concussion protocol and the Bills are now turning back to Nathan Peterman. You know what that means!: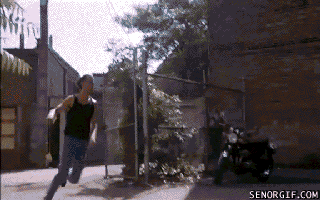 I'm sorry for the folks who missed my Week 1 picks and therefore do not understand this inside joke.
Anyway, Nathan Peterman against the Bears defense does not bode well for the Bills on short rest. This could be ugly. Bears win 26-9.
Chiefs at Browns (Sunday @ 1PM ET)
As I mentioned previously, the Browns fired head coach, Hue Jackson, and offensive coordinator, Todd Haley; and they do it right before playing the 7-1 Chiefs. It's most likely a great decision to move on from the two (especially Todd Haley because you know how much I despise him), but I'm not going to lie, it's not the best timing. But on the other hand, seeing that this is the Cleveland Browns we are talking about, there is no "best timing" for anything. There is no such thing. Anyway…Chiefs win big…no surprise here. Chiefs win 41-17.
Jets at Dolphins (Sunday @ 1PM ET)
These two teams met earlier this season and the Dolphins won 20-12. Sam Darnold threw the ball 41 times and had two interceptions. Miami's defense is tied (with Arizona) for LAST in the league against the rush, so I expect the Jets to run the ball a lot more here; especially when New York's receivers are a bit banged up.
Jets will do a better job of managing possession this week, but I think Brock Osweiler will do just enough under center to pull out a close win. The Dolphins are also much better at home. Give me the sweep. Dolphins win 23-20.
Lions at Vikings (Sunday @ 1PM ET)
Since 2015, there have only been three quarterbacks who have thrown for over 4,000 yards and 25 TDs each and every season. Two of those three quarterbacks face each other in this game (the third is Philip Rivers by the way). That absolutely blows my mind.
It is anybody's division still in the NFC North, but the Lions decided to trade away their best receiver. What does that tell us about the Lions this year? Vikings win 34-24.
Falcons at Redskins (Sunday @ 1PM ET)
The Redskins defense has actually been sneaky good this year. But I like the Falcons to get their first road win of the season coming off a bye. At 3-4, Falcons will need this game big time to stay hopeful for the playoffs. Falcons win 27-20.
Buccaneers at Panthers (Sunday @ 1PM ET)
Ryan Fitzpatrick will be back under center for Tampa Bay this week, but will we see FitzMagic or PicksPatrick?
The Bucs' defense is just way too pitiful and the Panthers have put up 29 points per game at home this season. Carolina loves their home cooking, and the defense is looking better and better too. I think Panthers win big. Panthers win 33-14.
Steelers at Ravens (Sunday @ 1PM ET)
The last time these two teams played, the Steelers looked completely lost on defense. However, their defense has played better lately and, all of a sudden, the Steelers are back on top of the NFC North.
This is a big game for the Ravens because they do not want to drop below .500, but Joe Flacco missing both his offensive tackles could be a big difference-maker. Also, the Steelers know the Bengals are right on their tail.
Losing to the Ravens twice this year could also be a deciding factor in preventing the Steelers from making the playoffs, so yes this is a big game for the Ravens, but don't think it isn't for the Steelers too.
I think Pittsburgh is playing better ball this time around and it will show against their rivals. Steelers win 27-24.
Texans at Broncos (Sunday @ 4:05PM ET)
The Texans have a new toy at receiver now. The Broncos traded Demaryius Thomas to the Texans for a third-round pick and a swap of seventh-round picks.
And now the two teams face each other.
The addition of Thomas will definitely help the Texans offense that has lost Will Fuller to an ACL injury, and already has DeAndre Hopkins.
Houston is on a five-game winning streak after starting the season 0-3, but I think that streak ends this week on the road where I believe Denver's defense will rattle Deshaun Watson just enough to pull out a victory. Broncos win 23-17.
Chargers at Seahawks (Sunday @ 4:05PM ET)
Both of these teams have been playing well lately, but I am just not sure how healthy Melvin Gordon really is…and that could be the difference-maker. I'll take Seattle at home for the mini upset. Seahawks win 24-20.
Rams at Saints (Sunday @ 4:25PM ET)
This will be a great game, and this will also be the game that finally gives the Rams their first loss. Believe it or not, as much as I love Drew Brees and how great he is, I think it will be the run game from the Saints that will be the difference-maker. Saints win 31-27.
Packers at Patriots (Sunday Night @ 8:20 PM ET)
This will be just the second time Tom Brady and Aaron Rodgers face each other in their careers. The first time, Rodgers got the best of Brady in 2014 when the Packers won 26-21 at Lambeau Field.
This time they will be at Gillette Stadium, and while the Patriots seem to never lose at home, Rodgers is the one guy who could disrupt that norm…and I think he will. Rodgers and the Pack find a way to pull off the huge upset on Sunday Night. Packers win 27-24.
Titans at Cowboys (Monday Night @ 8:15PM ET)
Both of these teams are coming off a bye and both are also going to be desperate to get to .500 as both Titans and Cowboys sit 3-4. Both offenses aren't that great, but their defenses are solid, so I am thinking this could be a low-scoring affair.
The difference-maker here may just be that the Cowboys are at home, and if you don't think that's a big deal, well…it is.
This season the Cowboys offense have put up 13.5 points per game on the road. At home? Try 28.7 points per game…and they're also undefeated at AT&T Stadium this season.
Just like the Panthers, Cowboys are another team who love their home cooking. If Dallas could play at home every single game this season they would be Super Bowl contenders and probably be undefeated. But alas, the NFL doesn't work that way.
Sorry Cowboys fans…BUT HERE'S THE GOOD NEWS!
I think you will win this game, which is a real big bummer because A). I picked the Titans to win the AFC South this year, and B). I hate the Cowboys.
Sorry Cowboys fans…BUT HERE'S THE GOOD NEWS!
By beating the Titans, having the Eagles on a bye, and the Redskins losing this week, you guys will be back in the mix for the NFC East title. Cowboys win 17-14.
Enjoy the games!
Editor's Picks
To me, Rachel Nichols is the personification of posting a black square on Instagram.

We have become part of the problem, and aided in the the perpetuation of...