Estimated Reading Time:

3

Minutes
There is no division like the AFC East. Won convincingly by the New England Patriots for the last ten years, it is still all the Bills, Dolphins and Jets can do to draft the best player available, change their coach every 3-5 years, and wait for Tom Brady to retire.
That being said, all three did well in this year's draft to position themselves for the future. Unfortunately for them, so did the Patriots.
Buffalo Bills
Buffalo picked up huge additions in the trenches for both sides of the ball in DT Ed Oliver—whose drop to the ninth pick may someday seem absurd—and OL Cody Ford. The Bills succeeded in getting one of the best defensive players available, then using the rest of their picks for what they've lacked most: OFFENSE. The Bills attacked all fronts, bolstering the offensive line with Ford, and adding Devin Singletary to the backfield and TE Dawson Knox to QB Josh Allen's repertoire, and they can expect production from both.
GRADE: A
New York Jets
The Jets were without a second-round pick, after trading it away to get Sam Darnold in last year's draft. Still, they did a lot with what they had, getting an absolute mauler at No. 3 in Alabama DT Quinnen Williams, then getting an outside pass-rusher and an offensive lineman in the third, in Jachai Polite and Chuma Edoga, respectively. Both are gambles, but each could prove to be a steal, especially Polite.
GRADE: C+
Miami Dolphins
Miami did great in the front end, nabbing DT Christian Wilkins, a can't miss in the mid-first round, and got QB Josh Rosen from the Arizona Cardinals for their second-round pick and next year's fifth-rounder. In their next two picks, they plucked from Wisconsin's offensive line and then from the Badgers linebacking corps, two reliable sources for NFL talent. The upside could be franchise altering, but so much still depends on the development of Rosen.
GRADE: B
Before selecting RB Sony Michel in 2018, the Patriots hadn't used a first-round selection on a skill position since RB Lawrence Maroney in 2006.They made it two in a row this time, taking Arizona St. WR N'Keal Harry with the last pick of the first round.
It feels like overthinking to give the Patriots anything less than a glowing grade in any roster-related conversation, which of course includes drafting. As long as Brady and Belichick are present, the Patriots Way precedes everything, including talent, and there is always the base assumption that Belichick will develop the players, and that Brady will utilize them, and that any players who this can't or won't apply to will just not end up on the team for very long.
And in the swaggiest move of the whole draft, the Patriots had a shit-talking old white couple step to the mic to announce the selection of Stanford P/K Jake Bailey in the fifth round.
GRADE: A
Though there's no reason to believe that anything will change this season, Tom Brady's days are undeniably numbered, and with at least 3 quality young quarterbacks, the moment he's gone the AFC East is poised to turn into the Wild Wild West.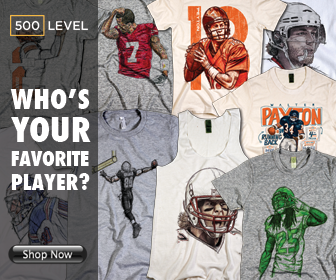 Editor's Picks
According to Sports Illustrated, Brandon Taubman, assistant GM of the Astros yelled, "I'm so...