Estimated Reading Time:

2

Minutes
Colts at Patriots (Thursday Night @ 8:20PM ET)

Patriots fans…EDELMAN IS BACK. Ok, go celebrate: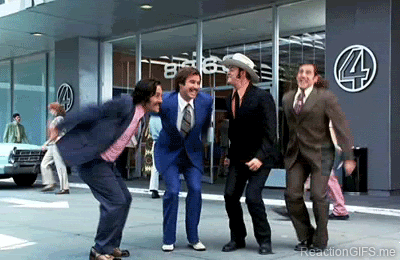 But before you go celebrate, it's time to get angry. It's time to get mean.
I don't know about you, but if I'm the New England Patriots, I want to beat the ever-living s*** out of the Colts.
This Colts team is now led by a head coach who put on a clinic against your Patriots in last season's Super Bowl. Frank Reich pulled multiple rabbits out of his hat in that game and Nick Foles needs to send that man a candygram, a bottle of Buffalo Trace, and a Christmas card every single year from here on out. 
It was a Madden video game experience, and not only that…this is also a Colts team who raised hell on your organization and put you through an investigation (or witch hunt) that lasted nearly two years. It was 544 freaking days, and for the first year it was all that was ever talked about on ESPN and other sports news outlets. It got way too legal…all because of deflated balls. I think I would have rather watched The Pelican Brief 300 times over. Absolutely ridiculous. The Patriots could have played with beach balls and I still think they would have smacked the Colts.
Anyway, I think the Patriots need to make a statement and take no prisoners.
Go for it on 4th and 5, even if you're up by 20 points. For every touchdown, go for a two-point conversion. Brady… go put on your Joe Flacco uniform and throw the ball 95 times. You should be throwing for over 500 yards this game. Seriously, and it's not like this Colts secondary is any good. The first play out of the gate should be a deep ball for 85 yards and a touchdown. Just do it. Don't let up on the team that put you through the Deflategate misery. Patriots win 34-17.
Enjoy the Game!
Editor's Picks
To me, Rachel Nichols is the personification of posting a black square on Instagram.

We have become part of the problem, and aided in the the perpetuation of...