Estimated Reading Time:

2

Minutes
Giants fans throughout the five boroughs were left at a loss for words this week when the supposed face of their franchise was sent packing to the Cleveland Browns. In return for Beckham, as well as DE Olivier Vernon, New York received OL Kevin Zeitler, S Jabrill Peppers, as well as the Browns' first (17th overall) and third-round picks in this April's NFL Draft.
The move surprised many mainly because the Giants stood pat and signed Beckham to a five-year, $90 million extension rather than trade him before last season. But after a disappointing 5-11 campaign, GM Dave Gettleman has set his course to rebuild.
Pick 'em
What's the best way to rebuild fast in the NFL? First, second, and third-round draft picks.
The Giants now have 12 picks in this year's draft, including 4 in the top 100, with #s 6, 17, 37 and 95. They also will select 3 times in the fourth round and twice in the fifth round.
Feeling held captive by your star player? Trade him away or let him walk. Then replace him.
Several days after the trade with the Browns, the Giants announced the signing of free-agent wide receiver Golden Tate. In many ways the antithesis of OBJ. Tate is sure-handed, tough-minded and professional. He runs perfect routes, he blocks on every play, and he is a league-leader in YAC every year.
As well as the need at wide receiver created by moving Beckham to Cleveland, Gettleman was also faced with a gap in the secondary after star safety Landon Collins signed with the Washington Redskins. In the 23-yr old Peppers, New York replaces one talented young safety with another, and one with dual-threat capability.
And in Zeitler, the Giants get a guard who has started 103 out of 104 games in his career. With a generational talent at running back and a jittery Eli Manning still under center, upgrades to the offensive line will always be important.
The Power of Choice
Many in NY are perplexed that Gettleman would make this move now, after refusing to make it a year ago. By waiting, the Giants were left on the hook for the bill from this past season, effectively a complete waste, given the 5-win season and now the trade with the Browns. But do you think the return would have been the same, with Beckham coming off ankle surgery?
Cleveland, sensing a window and effectively going all-in, was willing to hand their future to the Giants in exchange for the present, and New York was right to take it.
Fans and talking heads like to talk about what teams/GMS need to do.
When they see what Odell Beckham has done, they say this is a guy you need to keep. You cannot trade this guy. But the lesson learned is always the same:
In building a team, you always have a choice.
Now, with a good—and lucky—draft on April 25-27, the NYG front office could turn one premier skill player and one quality pass-rusher into eight starters.
And as for the Cleveland Browns, its possible Gettleman helped turn them into the best team in the AFC.
And that is how you offseason.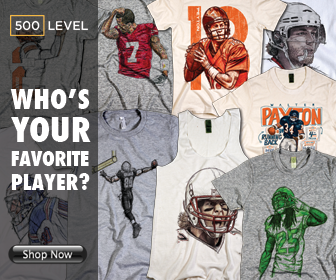 Editor's Picks
According to Sports Illustrated, Brandon Taubman, assistant GM of the Astros yelled, "I'm so...