Estimated Reading Time:

6

Minutes
This is a special special week of college football. I feel very… how do I say it? Filled with joy. Real football is starting and it does not matter if it's professional of collegiate. It's in the air. There are so many reasons to make this a memorable kick off. For starters, it's the Gators vs the Hurricanes, who have a historied rivalry, although not as consistent in the matchup department. However, it's still very vibrant to this day. Let's not forget all the off-field jawing between players, students, and fans alike. All the more exciting, the game has been moved up to a national spotlight. More so, the game kicks off the 150th year of college football, making the honor all the more special, memorable, extraordinary.
The Rivalry
Old School
The two schools hate each other without even playing one other consistently each year, although they have recently agreed to a home-and-home series. The Gators and the Canes have not had a home-and-home series since 2002-2003, with Miami winning both games as well as the most recent match up in 2013. Miami also holds the series record 29-26. The teams met annually for a while until 1987, but did not meet again until 2001. This was a result of the expansion of the SEC and addition of the SEC Championship in 1992. While not impossible, it made scheduling the University of Miami quite difficult. It was a real shame because Miami followers will claim that their dominance of the nation in the 80's led to Florida backing out of the annual matchup. You can't really blame them for claiming such opinions.
This rivalry features some exciting games, including some that feature pelting of Miami players with oranges and tangerines, launched by none other than UF student section. While that story reeks of poor sportsmanship and sour apples (ha!) it still speaks to the rivalry of the past, and possibly future. My personal favorite is the well known "Florida flop". If you watch the video below you will see Florida John Reaves QB, throw an interception. The following series the Gators flopped to let Miami score so that John Reaves could get the ball back and break the UF's all time passing record. UF was able to be so cocky and confident because before the flop, the Gators were dominating the Canes 45-8.
Today's Rivalry
Although the rivalry has been dormant as of late, it feels like a volcano ready to erupt. You can see that the game today on August 24th, 2019 at 7pm at Camping World Stadium in Orlando, means something that could be explosive for years to come. Ever since this game has been announced it has been circled on the calendar. It's been fun tracking some of the antics and bulletin board material that have come along with this bout.
While clearly writing from a Gator fan perspective, Miami and it's fans have done enough shit talking, stepping into one of the biggest college football towns in the US and doing this… Twice. Straight disrespectful and not creative…at least the second time. The canes have done enough shit talking for a team that has been straight trash over the last decade. Not to mention, who is their QB?
The Players
The University of Miami
The Canes have a great defense with two studs from Duval County/Jacksonville area flexing their muscle at the linebacker position. These two are Shaquile Quarterman and Michael Pickney. These are definitely players to keep your eyes on and undeniably the leader of the Miami Hurricanes. The defense for Miami is seriously nasty and aggressive, ranking #1 in all of college football in Passing Defense.
Now with that being said, I absolutely love what Miami has done with their QB. They thought they had a chance at someone special with Tate Martell, but everyone looking in knew this was a stupid decision. They brought the kid in after running from competition at Ohio State. The highly recruited player once featured on the famous Netflix series QB1 is all mouth and no balls. You can tell by the way he talks to people even on twitter. When Justin Fields transferred from University of Georgia to Ohio State, Martell tweeted to Fields "don't swing and miss…especially twice" but it looks like Martel is the one who swung and whiffed, seemingly twice.
It's ugly. Martell was assumed to be the starter upon his transfer to Miami. It was up in the air all throughout the summer and boy was it a surprise to some Miami faithful to see him lose the job. Not to mention, Martell sucks at passing. Check him out in this simple passing drill missing a lot, #18. The starter vs the Gators will be Jarren Williams, a very talented player who is set to lead the Canes to what he hopes is a victory.
The University of Florida
The Gators are coming in with a loaded squad set to really take it to the Canes. They have the best DB in the country with CJ Henderson, as well as a lot of returners for the defense. Defense for Florida has always been a strong suit. However, the Gators bring back a host of leaders on the offense – none more explosive and consistent than Lamical Perine. The running back is set to take the field as the main work horse of the Gators, as he has previously shared carries with past running backs. It is predicted to be a big year for the young man.
Feleipe Franks is looking to continue his development from his giant step he took last year compared to his atrocious 2017 year under Head Coach Jim McElwain. The wide receivers are a very talented group, probably one of the closest knit groups on the team as they have been known to spend the most time with each other. It's hard to pick out a leader of the WR group simply because there is a lot of talent and experience to go around. The offense has without a doubt been an upgrade under 2nd year coach Dan Mullen, but the offensive line is absolutely a worry. Inexperienced and young players could be key for Miami to overwhelm the Gators at the line of scrimmage.
150 years
It was a brilliant idea for ESPN to approach the two schools and create this situation for the two teams and college football. Of course, once approached it's a tough deal to turn down. It puts both marquee teams at center stage in a neutral site with all of the nation watching and waiting for the rivalry to erupt once again. There are also other benefits to the teams playing a week in advance: Now they both receive additional bye weeks to their schedule and can rest up after their slug match in Orlando. I'm ready for this renewed in-state rivalry. I'm excited for the two teams to establish a consistent amount of animosity and hostility towards each other. You should be too. It's gonna happen, just you wait.
Who wins?
This is a unique game because both teams are trying to establish themselves as "back", for a lack of better terms. The head coaches of Manny Diaz and Dan Mullen are young, but in my opinion they both fit very well for their programs. I like them both and think they will get both the University of Florida and the University of Miami back in the top 10 consistently soon. Just not yet for Miami. The Gators enter the game as a 7.5 favorite over the Canes. I personally have UF winning by 17 with a score of 34-17. We'll see tonight! Let's GOOOOO!! WEEK 0!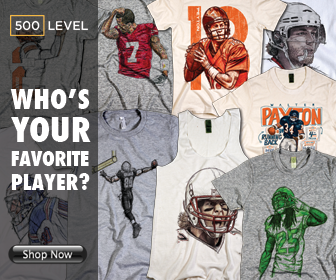 Editor's Picks
According to Sports Illustrated, Brandon Taubman, assistant GM of the Astros yelled, "I'm so...