Estimated Reading Time:

11

Minutes
Women in football may be on the rise, but it's still a boys club we aren't greeted into with open arms. We have to kick the door down and say with confidence, "We belong here and we're here to stay, so it's time to get over it."
I'm not sure if I ever "fell in love" with football. I think I just always loved it, like it was always a part of me somehow. Just like my parents gave me blue eyes and a birthmark under my right eye, they also gave me a love for football.
It wasn't until I was in school that I began to realize my enthusiasm for football was confusing to some. It never crossed my mind that because I was a girl people would assume I didn't like football. It was normal in my house, in fact my brothers always loved tossing the ball with me. I eventually got used to the side eyes and the whispers, "There's no way she understands the difference between off sides and false start". I do by the way, shocking to some of you I know. This is the burden for those of us women who love the game of football.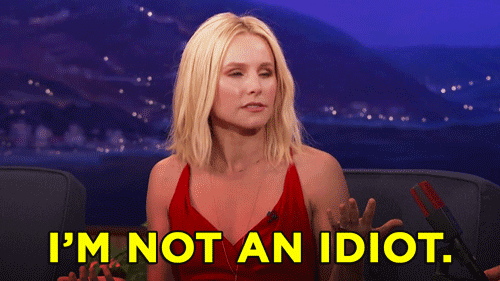 We aren't some small fringe group either, women in football and female football fans have always been there, like some weird girl gang. Hey Girls, I see you, What's Up? In fact, women make up nearly half of NFL viewership and no, we aren't watching because our significant others are making us. Newsflash, we've been yelling at the refs and clinking beers with our friends just like you for decades.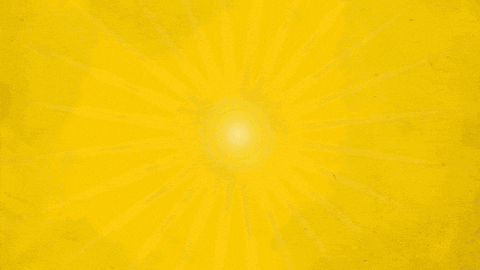 Thankfully there is a rise in women in football happening at every level. We're in front offices, in pads kicking extra points and throwing flags on the pro field. My Woman Crush this week is here to celebrate those women breaking barriers in the most toxic male sport in America, where masculinity and sexism reign supreme.
The women stealing my heart this week could care less about the haters or societal norms. They believe women have a place in every sport, even *shocked face* football.
I have to admit that if I was asked to list the status of my relationship with the NFL right now, at best it would say, "it's complicated". Between all the domestic violence epic fails and the infuriating handling of Colin Kapernick which I think is all total bs, I'm pretty much over it.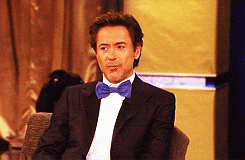 The NFL hasn't really given me many reasons to think it cares about women or minorities for that matter. But damn if I don't LOVE the game. I thought college football might help fill my football void while I keep the NFL in a time-out for a wee bit longer and sort out my feelings. Then of course the Urban Meyer fiasco happened and I was feeling even more pissed off than usual. Can't a fan just watch football without thinking all these people are completely rotten humans?! Turns out this lady can't.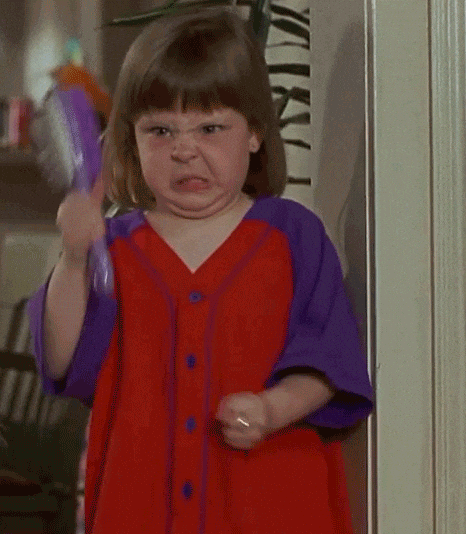 Cue my fellow women coming in to save the day and restore my faith in football. It was a usual Monday, refreshing my sports twitter, checking Bleacher Report, perusing The Ringer and then I got an alert from Fox Sports. Hey There, "She Can Play"…. my eyes were glued to my iPhone screen. I immediately switched to mirroring so I could watch on my TV. I was grinning ear to ear and by the end shedding a few tears. I dare you to watch it and not have the same result.
The second the video ended I shared it with my fellow Turf Writers and dove straight in to Weekly Woman Crush drafting. Decision made, this week I was focusing on the badass chicks brave enough to be part of this rise of women in football. Who couldn't be inspired by young girls like Tye Cervantez, who dreamt of playing high school football just like one of the guys. She refused to take no for an answer and is proof that girls CAN do anything boys can do. I'm sure she will inspire a younger generation of girls just like her.
Don't sleep on Becca Longo, who some believe could be the first female to play in the NFL. She's already become the first female to earn a football scholarship to a Division I or Division II school. She's fierce, determined and has one hell of a leg. We all need to keep our eyes peeled for how the remarkable journey ahead of her unfolds.
Then there's Dr. Jen Welter who I'm convinced is a legit superhero. She's the first female to coach in the NFL. Back in 2015, she served as a linebackers coach for the Arizona Cardinals. Widely known as a trailblazer and pioneer in professional football, her achievements don't start there.
In 2014, Welter became the first woman to play running back in a men's professional football league, The Indoor Football League. Prior to joining the world of men's professional football, Welter had a highly decorated 14 year career in women's professional football, including four National Championships and two gold medals with Team USA in the 2010 and 2013 International Federation of American Football's (IFAF) Women's World Championship. She also continues to inspire and motivate young girls through her GRRRidiron Flag Football Camp.
Welter also holds a doctorate degree in Psychology, a Master's in Sport Psychology, and a Bachelor's degree from Boston College, I mean what can't she do?! She's a true leader in the women in football movement and those who've come after her truly are standing on her shoulders.
"Greatness is not an accident. Greatness is a choice you make over and over. And when you choose personal greatness – big or small – it becomes a part of who you are. Don't get me wrong: just like you, I have had my days when I would not have chosen greatness on my own. It took work. It took strategy. It took perseverance. Don't leave your greatness to chance."
Jen Welter, Play Big: Lessons in Being Limitless from the First Woman to Coach in the NFL
Any of these rockstar women are deserving of being my Woman Crush for the week and let's get real, I'm definitely crushing on these chicks…hard! But, with all the negative vibes the NFL has been giving me, I thought I'd take the power back. Let's focus my affections this week on a woman who truly sent men in to sheer panic mode when she broke the mold, becoming the first female ref in the NFL.
That's right Sarah Thomas, you are my Weekly Woman Crush.
You'd think with such an epically ground breaking achievement, she'd be a household name. However, when my Hubby asked who my Crush was going to be this week and I told him, he had no idea who I was talking about. He's a proud feminist, so you know something's wrong when he doesn't recognize the name. Now I know there is a faction of men who think women can't ref a game they've never played and well, they'd be wrong, but I digress. There are many refs and coaches in football who've never played the game, but of course, they have penises so it's no problem when they do it. Am I angry? Yeah. Am I going to apologize for it? NOPE.
Now, let's get back to badass down judge, Sarah Thomas, who is a shining example of women in football. Sarah has been a football ref for over 2 decades and is a barrier breaker who is humble about her achievements. When asked in a SB Nation interview about whether she has fans she said,
"I have no idea. I would hope women would go 'Hey, we're proud of her.' I'd want them to be a fan of the situation."
In the 2017 interview with Charlotte Wilder she dropped some straight up inspiration that had me fist pumping and had Wilder thinking "I would like to get embroidered on a pillow or tattooed on my forearm":
"As women, the way we carry ourselves speaks a lot. Field presence is what they talk about. But you can still be a woman, you can be attractive, and whatever way you carry yourself speaks volumes to the reception. A man may feel as if may he can have his way or whatever, but I just think that when we carry ourselves with confidence, and walk into a room with confidence, the atmosphere kind of changes."
Thomas's list of accomplishments is impressive and full of firsts; the first woman to officiate a major college football game, the first to officiate a bowl game, and the first to officiate in a Big Ten stadium. Quite the list for the league's first female ref who made her NFL debut during my beloved KC Chiefs v. Houston Texans as line judge back in September of 2015. My boys won that game 27-20 in case you were curious, which I'm sure you weren't. That was the year we lost the Divisional Playoffs to the Patriots in case you wanted to relive the heartbreak of that 11-5 season. I know I didn't, but alas the pain of being a Chiefs fan is real and it haunts you.
Another argument is the annoyingly overplayed, but what if she gets hit?!? Lamest argument against women in football and I'm super sick of hearing it. It turns out, in her second season in the NFL we saw what happens if she gets hit. She underwent concussion protocol, was checked out, cleared and then went right back in to the game because she's a pro and a BOSS. I think tight end Kyle Rudolph, who was responsible for laying her out, said it best, "That's one tough woman!"
It has been said that NFL refs run approx 6-7 miles during a game, so being in peak physical shape is a serious priority. Thomas told Marie Claire in a 2017 interview to prep before kickoff she "does a quick round of crunches and pushups (150 of the former, as many as she can crank out of the latter) in the locker room to get her blood flowing." She also watches game tape after every game to judge her performance. It's clear Thomas means business and is truly setting an inspiring model for her own kiddos and young girls watching NFL games.
I can't articulate what it would have meant to me to have seen a female ref when I was a young girl. Representation 100% Matters.
While I still have the NFL in a time-out, hopefully I can reconcile my feelings toward the league before the season really gets going. I'm not even fantasy footballing this year, so you know I'm really upset. One thing I'm not upset by though is Sarah Thomas. So to her I say, Thank You!
Thank you for being brave enough to go after something women were conditioned to think we couldn't do. Thank you for leading by example. Thank you for proving to those sexist dumbasses that women are capable of refereeing in the NFL. Thank you for proving women belong in the boys club even when men don't want us there. You are an inspiration to young girls and women everywhere. You are killing it and I'm proud to name you my Weekly Woman Crush.
Women can be strong, beautiful, career driven, mothers, love sports and break barriers. Women can be and do ANYTHING we want to do and Sarah Thomas, you help remind us of just that and I'm crushing on you hard.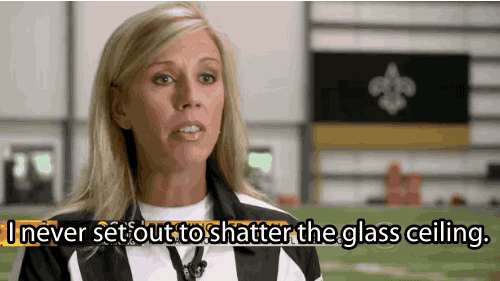 Editor's Picks
To me, Rachel Nichols is the personification of posting a black square on Instagram.

We have become part of the problem, and aided in the the perpetuation of...