Estimated Reading Time:

3

Minutes
We have reached the middle of the 2019-20 NHL season. And with most teams about to begin the back nine, let's break down the things we have learned through the first 42.
There are no signs of a Stanley Cup hangover
Last year's Stanley Cup combatants – St. Louis and Boston – sit atop their respective divisions with 59 points. Both are tied for the league's second best record. They are one and two when it comes to goals against, and two of the top three in the NHL for goal differential. Hockey's postseason is as grueling as they come, often 20-plus games for teams that go the distance, but the Blues and Bruins have shown no signs of fatigue thus far.
We've seen quite a lot of coaches lose their jobs
Unfortunately, a few for reasons much more troubling than poor performance on the ice. Mike Babcock (Toronto) and Bill Peters (Calgary) were ousted amid allegations of abuse by former players. Babcock was fired, and Peters technically resigned.
Around the same time, the Dallas Stars fired Jim Montgomery for "unprofessional conduct" in a move that took everyone by surprise. The team stated that the incident in question had nothing to do with abuse or criminal action of any kind, but did not release any further details. San Jose coach Pete DeBoer was fired in early December, as the playoff-hopeful Sharks continued to play sub-.500 hockey. And most recently, Nashville coach Peter Laviolette was fired after 6-plus seasons behind the bench, as the Predators currently find themselves towards the back of the pack in the Central Division.
The Capitals are for real…
Juggernaut might be a better word. One of the league's most productive offenses already boasts 6 players with double-digit goals. John Carlson is the clear front runner for the Norris trophy, collecting 50 points in his first 40 games. He became the first defenseman to accomplish the feat in 25 years. All of it supporting the NHL's league-leading 63 points.
What may be most surprising about all of this is that Washington's success is in spite of the struggles of Braden Holtby. The veteran netminder's goals against average and save percentage are both well outside the top-30 of all goalies, and unless he can turn it around, he will likely cede more playing time to backup Ilya Samsonov. But if he does right the ship, expect the Captials to keep a firm grip on their already huge lead in the Metropolitan.
…and the Devils are not
The Devils may not have exactly been pegged as a Cup contender but, on paper, they looked like they had a playoff run in the tank at least. They drafted Jack Hughes with the top pick in the 2019 draft, and made a splash in the offseason, trading for veteran defenseman P.K. Subban. The two would join an already respectable core of talent- 2017's top pick Nico Hischier, up and coming blueliner Will Butcher, and 2018 MVP Taylor Hall. So how have things gone?
The Devils own the Metropolitan Division's worst record, logging just 34 points. Only the Red Wings have a worse goal differential as a team. P.K. Subban is on pace for the worst statistical season of his career. Taylor Hall was traded to Arizona. And even though the move has afforded Jack Hughes a few more valuable minutes, he still has just 16 points in 36 games. Barring a St. Louis style run down the home stretch, New Jersey will have to wait another year to make it back to the postseason.
We finally got a "Michigan"… twice
And by the same guy, to boot. Carolina's Andrei Svechnikov set the hockey world on fire after becoming the first NHL player to pull off a lacrosse-style goal back in October. And just 23 games later, he did it again. Many have tried, but all besides Svechnikov have failed. Now the question becomes, will anyone else be able to pull it off before #37 gets his third "Michigan"?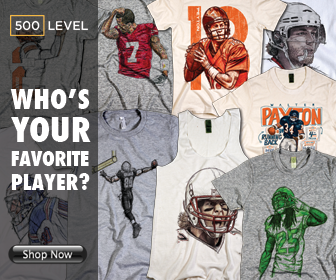 Editor's Picks
According to Sports Illustrated, Brandon Taubman, assistant GM of the Astros yelled, "I'm so...