Estimated Reading Time:

8

Minutes
Rivalry week has come and gone. What a week it was. LSU lost to Texas A&M in the 7th OVERTIME! Wild! Notre Dame survived which most likely puts them in to the college football playoffs for the first time ever. I still don't think they could beat UCF. Alabama and Georgia took care of their respective rivals leading up to what will be the most anticipated conference championship game. Ohio State lit up Michigan to make it to the Big Ten championship game and we will get a 2nd look at the Red River Rivalry for the Big 12 crown. Let's get the picks rolling. It's my world, you're just reading about it!
MAC Conference Championship Game
NIU vs. UNIVERSITY OF BUFFALO The MAC Championship game will kickoff this wild and crazy weekend for us. The Buffalo Bulls have had a pretty stellar year ending the season at 10-2 and now take on a very average NIU squad for the MAC title. This game is simple to break down. The Huskies come into this game averaging an abysmal 19.9 points per game. Buffalo averages 15.4 more per game and just over 100 more yards as well. I wouldn't count on this game being very close.
The game will be played on Friday, November 30th at 7:00pm on ESPN2 at Ford Field in Detroit Michigan.
My Prediction: NIU-17 vs Buffalo-38
Pac-12 Conference Championship Game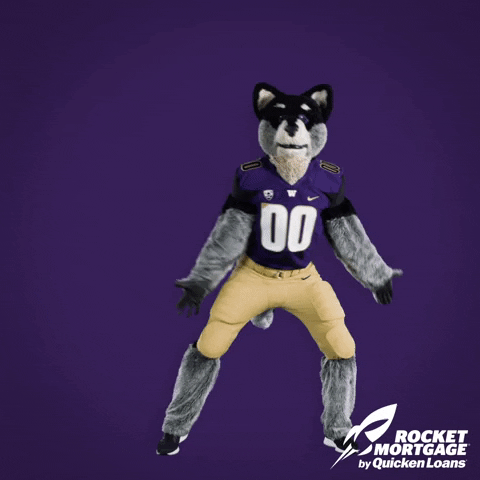 UTAH (17) vs WASHINGTON (11) To kick the Conference Championship weekend off, we get a rematch between Washington and Utah. These teams met previously at Utah where the Huskies went on the road and won 21-7. These teams are practically the same on paper and both come into this game sitting at 9-3. I'd have to give the Huskies the edge in this one for two reasons. One, they have great veteran leadership at the QB position in Senior Jake Browning. Two, Utah has an underwhelming secondary that can be exploited. Neither team does anything really well so the advantage goes to the better defense and that's Washington's.
The Game will be played on Friday, November 30th at 8:00pm on FOX at Levi's Stadium in Santa Clara, California.
My Prediction: Utah-13 vs Washington-27
Big 12 Conference Championship Game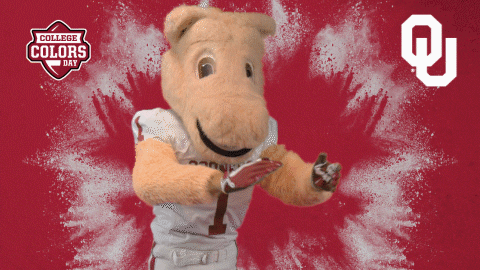 TEXAS (14) vs OKLAHOMA (5) The Red River Rivalry part 2! College Football lives for this. A chance for Oklahoma to exact revenge on the Longhorns or for Texas to ruin Oklahoma's chance at the playoffs. Either way this game will be very entertaining. Since beating Oklahoma on October 6th, the Longhorns stumbled in back to back weeks against OK State and West Virginia ending in a 9-3 record. Oklahoma took the loss to Texas and kept moving ending the year at 11-1 and in prime position for another playoff appearance. It's hard to beat a team twice, especially when that team is Oklahoma. I expect Kyler Murray to have yet another Heisman moment and to lead his team past Texas.
The game will be played on Saturday, December 1st at 12:00pm on ABC at AT&T Stadium in Dallas, Texas.
My Prediction: Texas-41 vs Oklahoma-52
Sun Belt Conference Championship Game
ULL at APP STATE Yet another rematch in a conference championship game. Luckily for Appalachian State they get to play the Ragin' Cajuns at home again. Last time these two met this year, the Mountaineers won 27-17 at home in Boone, North Carolina. These two teams are very similar in offensive production, both average around 35 points per game. The difference is their respective defenses. App State allows almost 200 less yards per game and 18.6 less points. Being at home helps too.
The game will be played on Saturday, December 1st at 12:00pm on ESPN at Kidd Brewer Stadium in Boone, North Carolina.
My Prediction: ULL-14 at App State-31
Conference USA Championship Game
UAB at MIDDLE TENNESSEE STATE This one is interesting because these two teams just played each other last weekend where MTSU dominated UAB at home 27 to 3. That matchup decided where the championship would be played which ultimately means it's an exact rematch now. UAB's secondary gave up 261 yards and two TD's in the air to the Raiders. Very uncharacteristic for a Blazer defense that has been rock solid this year. I expect UAB to come back this weekend with a much different game plan to attack MTSU with. The Blazers have run the ball well all year and they should be able to lean on that on the road.
The game will be played on Saturday, December 1st at 1:30pm on CBSSN at Floyd Stadium in Murfreesboro, Tennessee.
My Prediction: UAB-27 at MTSU-24
American Conference Championship Game
MEMPHIS at UCF (8) A rematch of last years American Conference Championship game! These two teams also played this season in a game UCF won 31-30 at Memphis. This time could be very different though, the Knights will be without star QB McKenzie Milton. A huge blow to a prolific offense. But, one player doesn't make an entire team and UCF knows that. Good news, they've now won both games that Darriel Mack Jr. has played in. Being at home will help and I think the Knight's running game will propel them to a victory to keep the winning streak alive!
The game will be played on Saturday, December 1st at 3:30pm on ABC at Spectrum Stadium in Orlando, Florida.
My Prediction: Memphis-27 at UCF-30
SEC Conference Championship Game
ALABAMA (1) vs GEORGIA (4) The ultimate rematch! Last years national title game was everything we could've wanted and now we get to see it all over again. The last time these two met in the SEC title game, Mark Richt was coaching the Bulldogs and the game ended in dramatic fashion with Alabama winning 32-28. This year Alabama hasn't been challenged by anyone. The Tide have rolled all season long. Georgia should provide Bama with quite a challenge this weekend. For the Bulldogs to come away with the upset they will need running backs, D'Andre Swift and Elijah Holyfield to have huge games. Georgia will also need to control the line of scrimmage and the game clock. They must play keep away from Tua.
The game will be played on Saturday, December 1st at 4:00pm on CBS at Mercedes-Benz Stadium in Atlanta, Georgia.
My Prediction: Alabama-34 vs Georgia-30
Mountain West Conference Championship Game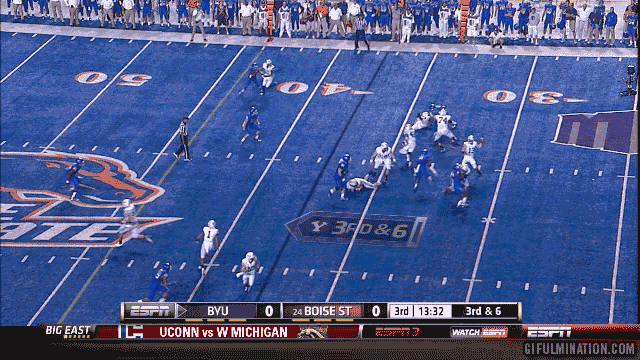 FRESNO STATE (25) at BOISE STATE (22) A rematch on the blue field! This should be fun. Earlier in the year Boise State hosted a then ranked Frenso State and beat them 24-17. Revenge may be in the cards this weekend. These teams are very evenly matched on offense both averaging around 37 points per game. Fresno State has the edge on defense and should be able to make adjustments from the last time these two met. I expect another close one in Boise with the away team coming out on top this time.
The game will be played on Saturday, December 1st at 7:45pm on ESPN at Albertson's Stadium in Boise, Idaho.
My Prediction: Fresno State-27 at Boise State-21
ACC Conference Championship Game
PITT vs CLEMSON (2) This will easily be the worst and least competitive of all the conference championship games. In a down year for the ACC, specifically the Coastal division, we are forced to watch an average Pitt team get slaughtered by an elite Clemson team. Pitt had the chance to come into this game ranked but lost to Miami by 21 to end their season. Revenge was sweet for the Canes! The Panthers don't stand a chance against the vaunted Clemson defensive line. This one will be over by the end of the first quarter.
The game will be played on Saturday, December 1st at 8:00pm on ABC at Bank of America Stadium in Charlotte, North Carolina.
My Prediction: Pitt-3 vs Clemson-52
BIG 10 Conference Championship Game
NORTHWESTERN (21) vs OHIO STATE (6) If Ohio State plays like it did against Michigan, this game will be over quickly. I'm thinking they will. Northwestern has had a really special season ending with an 8-4 record and landing their first ever appearance to the BIG 10 title match. All good things must come to an end though. After all, Ohio State averages 20 more points per game than Northwestern and features plenty of NFL talent up and down the roster. The Wildcats are simply outmatched in this one and it will be very apparent come Saturday night.
The game will be played on Saturday, December 1st at 8:00pm on FOX at Lucas Oil Stadium in Indianapolis, Indiana.
My Prediction: Northwestern-20 vs Ohio State-49
Editor's Picks
To me, Rachel Nichols is the personification of posting a black square on Instagram.

We have become part of the problem, and aided in the the perpetuation of...