Estimated Reading Time:

2

Minutes
LES IS MORE! The University of Kansas has signed Ex-LSU coach Les Miles to become the Jayhawks new Head Coach. At Kansas, Les is set to make $2.775 million a year for 5 years. He will also have bonuses due in 2 of the 5 seasons. You have to really respect Kansas for coming out and putting forth the efforts to fix a broken football program.
The Jayhawks have been the bottom of the barrel in the Big 12 and need a change of scene. They'll get that with the man once called "The Mad Hatter". Miles spent 12 years at LSU before being fired in 2016 for a 2-2 start. Pretty unfair for a guy that led them to two National Titles in that span and won in 2007. By no means will this make the Jayhawks good next year, but they'll definitely be an interesting team to watch. If anything it will be fun to have him back on the sidelines eating grass around the BIG 12.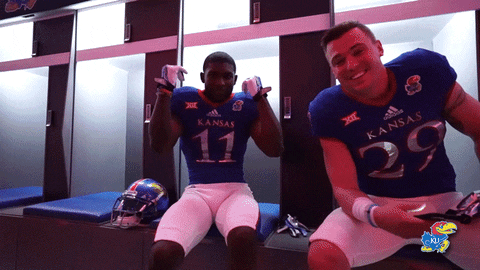 The Les Affect
This hiring is great news for the NCAA and Kansas! Les has the pedigree to resurrect this fallen program and it makes the BIG 12 even more interesting. Miles is an excellent recruiter and has the type of personality that is must-see TV. I'm personally very excited for the Jayhawks and the 2019 season! What's most confusing to me is the countless programs that have passed on this very opportunity over the two years Les spent jobless. I wonder where a team like FSU or Arizona would be had they went after Miles instead of Willie Taggert and Kevin Sumlin.
This hiring almost guarantees more TV time for the Kansas Jayhawks Football program. Les brings an energy much like Lane Kiffin. I fully expect Lawrence, Kansas to come out in force for their football team. This is Kansas' chance to become more than just a basketball school and this hire was a major step in the right direction. Let's hope he can get the Jayhawks back to a bowl game next year. A 6-6 regular season record would be my prediction for The Mad Hatter's first season back. With no real expectations surrounding Kansas, this will be the perfect spot for Les to resurrect his career. A match made in heaven.
Editor's Picks
To me, Rachel Nichols is the personification of posting a black square on Instagram.

We have become part of the problem, and aided in the the perpetuation of...