Estimated Reading Time:

4

Minutes
With the Final Four one day away, I thought it would be appropriate to look back at March Madness 2018 to appreciate all that we've all that we've witnessed, learned and will forget by next year.
Never bet on UVA to win the whole tournament. They'll break your heart and be the first 1 seed to lose to a 16. That loss must've been a bummer for people out there that had UVA as their national champion in three brackets, which I definitely didn't do. Just kidding I picked them to win in each of my brackets.
By purchasing one out of every three ads during the tournament, Samsung has ruined Bruno Mars for me. And for that, I will never forgive them.
*Michigan hits a three, atmosphere is electric. Pondering Loyola vs Michigan matchup and Final Four Sister Jean*

🎶 HERES AN INVITATION TO THE WHOLE WIDE WORLD TO YOUR BROTHER TO YOUR SISTER TO YOUR BEST FRIENDS GIRL🎶 @BarstoolBigCat pic.twitter.com/kQrBa8cQ1X

— Tyler Yowan (@yowinning) March 25, 2018
Just because a team plays really well in their first four game, it doesn't mean you should pick them to win in the round of 64. Looking at you, everyone that chose St. Bon to win against Florida.
UMBC has a mascot named True Grit and I'm a big fan of that. That is all.
Steph Curry apparently played for Davidson once. Who knew!
Ten Years Ago Today: After upsetting Gonzaga, Davidson, on the back of Steph Curry's 25 second-half points, beats Georgetown. pic.twitter.com/r7tZtfnzw6

— Darren Rovell (@darrenrovell) March 23, 2018
Buffalo did the NCAA a huge favor by beating Arizona in the first round. It saved the NCAA from having to go back and vacate Arizona's wins when their investigation finishes up. Pretty nice of Buffalo to help the NCAA out like that.
13 seed Buffalo vs Arizona & the Sean Miller scandal… #MarchMadness pic.twitter.com/dFFtxTjPJR

— I See Skies of Blue ☀️ (@leadingwithl0ve) March 16, 2018
Charges will decide at least two games each tournament. And Twitter will always be split 50/50 on them every time. Every. Time.
Never bet against a team that is blessed by a nun. Especially a cool nun
SISTER JEAN HAS HER HAT ON BACKWARDS pic.twitter.com/9rKTQHEV7z

— Whitney Medworth (@its_whitney) March 25, 2018
Because that is the team of destiny. And the team of destiny comes into March Madness with one goal, and one goal only: destroy your bracket by beating every team in their path no matter the opponents regular season record.
Miami, Tennessee, Nevada and Kansas State had a combined 103-35 record in '17-'18. Loyola obviously went 4-0 against those teams in the tournament because #ThisIsMarch
For the is this really the best way to determine a champion crowd.
Loyola beat:
#6 Miami 22-9, tied for third in ACC

#3 Tennessee 25-8, Tied for first in SEC

#7 Nevada 27-7, MWC regular season Champion.

#9 K-State 22-11, 5th in the Big 12.

Hell of a run!

— Tyler Garret Smith (@ArenaFanatic) March 25, 2018
Purdue has a factory somewhere in the midwest. And in that factory, they genetically engineer and produce blonde, white, 7′ big men.
Purdue's going home, but we'll always have this Matt Haarms & Carsen Edwards GIF pic.twitter.com/pqhEs47On0

— CJ Fogler (@cjzero) March 24, 2018
Cincinnati and Xavier came into this tournament with hopes of meeting in the Final Four. But then Nevada and their identical twins stormed back to beat Cincy after being down by more than 20:
And then Florida State happened to Xavier. Both teams' fans were shocked, saddened, and in need of a few of Rhinegeist's finest brews to get their spirits back up. On the bright side, at least those fans can go back to rooting for Lebron, who is leaving for LA. But at least you have the…Browns! Yikes. Keep your chin up, Ohio sports fans.
Having one good player is great, but not enough to win in March. Sorry Oklahoma. Best of luck to Trae in the G-League.
I will enter the June NBA Draft!!
🙏🏽❤️🏀💯 pic.twitter.com/TM0a2VOdkX

— Trae Young (@TheTraeYoung) March 20, 2018
If Jim Boeheim gets a cut, he bleeds orange. That is what happens when you spend 74 PERCENT of your life somewhere. Thanks for the hot tip, Darren.
Between his college, assistant coaching and head coaching careers, Jim Boeheim has spent 74 PERCENT of his life at Syracuse. pic.twitter.com/6hXDhc2sE3

— Darren Rovell (@darrenrovell) March 24, 2018
Tom Izzo is officially on the hot seat
Basketball games, and pretty much every other game, are way more fun when the players are the focus. The second the refs get a hankering for some camera time and start calling every bump a foul, I want to throw my remote at the TV. More transition buckets and slam dunks in March Madness, less bald dudes aggressively humping the air.
When your team is going to lose, even if you foul to delay the inevitable, you just let the clock run out and let the alumni that bet your team +4.5 collect their winnings. Them's the rules. But that doesn't mean you won't get questioned about it by Dana Jacobson:
Florida State head coach Leonard Hamilton on the decision not to foul with 11 seconds remaining.#MarchMadness pic.twitter.com/IxlWNnuPRa

— March Madness TV (@MarchMadnessTV) March 25, 2018
Kansas is pretty damn good at basketball, and when they're playing Duke you should always take Kansas +3.5. Those are just the rules.
Basketball won't be as fun without Ted Cru-, I mean Grayson Allen playing for Duke. Just like Purdue has their factory churning out corn fed 7′ players, I hope Duke keeps their factory running. You know, the one that churns out hatable white point guards. You know the one.
Villanova is a very good basketball team that is lead by a ginger that can dunk and can win a game even when they shoot 16.7%. I'm not sure which of those facts is more impressive.
Michigan is trying to make the Final Four a battle of the elderly, and I'm intrigued. Halftime may just be some slow fisticuffs between Sister Jean and Jalen Rose's grandma.
omg, Jalen Rose's 100-year-old grandma is trash talking Sister Jean 😂

🎥: @JalenRose's IGpic.twitter.com/k006uDNMNA

— SB Nation (@SBNation) March 28, 2018
Social media accounts that try to relate to "the youths" by throwing a crying emoji (see above) on a Tweet always make me think of this gif *crying face emoji* *poop emoji*:
Chris Webber is probably the most infuriating college basketball announcer I've ever heard. And I think most fans in BBN agree with me.
2 things from last night: Kentucky choked and I never want to hear Chris's Webber announce another game again

— Dustin Slusher (@DustinSlusher) March 23, 2018
When all is said and done, we'll most likely end up with a 3 vs 1 in the National Championship game on Monday. March Madness may be crazy to start, but at the end it always seems to even out. Here's hoping sister Jean can prove me wrong.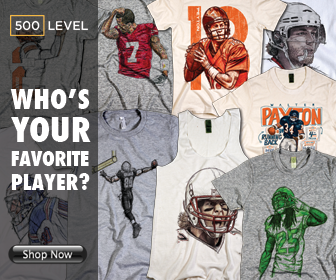 Editor's Picks
According to Sports Illustrated, Brandon Taubman, assistant GM of the Astros yelled, "I'm so...