Estimated Reading Time:

6

Minutes
Just three short years after revolutionizing pro wrestling and co-founding what would become the second-largest wrestling promotion in North America, All Elite Wrestling. The American Nightmare Cody Rhodes announced that he would be leaving AEW along with his wife, AEW's Chief Brand Officer, Brandi Rhodes.
It had been reported back in January that Cody had been working without a contract since late 2021 and was working on a "handshake" deal with AEW Owner Tony Khan for the last two months. In that time, while a free agent, he held the AEW TNT Championship, which he won from (and then lost to) Sammy Guevara. The latter came just a few weeks ago.
There is no non-compete clause and Cody is currently free to sign with another promotion.
Forming AEW
After a 10 year run in WWE Cody left for the indies. He joined Ring of Honor and New Japan Pro Wrestling as a member of the Bullet Club. Then he rebranded himself as the "American Nightmare" a play off of his father's moniker the "American Dream". He would join forces with Kenny Omega, Current AEW Champion 'Hangman' Adam Page, and the Young Bucks. They formed a subgroup of the Bullet Club known as The Elite. The Elite would later, with the financial backing of Shad and Tony Khan, owners of the Jacksonville Jaguars, form their own North American based wrestling promotion – All Elite Wrestling. Cody Rhodes, Kenny, Matt, and Nick Jackson (The Young Bucks) would all be given Executive Vice President roles within the company.
Is this a work?
For those unfamiliar with that term. A "work" is a plot device used to advance a wrestling storyline. When something is made to look a certain way, only for a major reveal that turns the story on its head. A bit of misdirection for the audience. And while I personally truly hope this is a work, or ends up being used in a storyline down the road, it seems like for now Cody and Brandi are no longer members of AEW in any capacity.
How did we get here?
It's being reported that Cody and Owner Tony Khan couldn't come together on a contract and they have been trying to hammer one out for the past two months.
Note: The rest of this segment is pure speculation.
If I had to guess, I would say the reason they couldn't come together on a contract is that Cody wanted to be paid like a top guy. Wanting the same kind of money that Tony Khan used to lure some of the biggest names in wrestling today into the company in 2021. Names like Brian Danielson, Adam Cole, and 7-year wrestling holdout CM Punk.
And due to some creative backing of himself into a corner in 2019, Cody just couldn't reach the levels of those and other talents. Back in 2019 ahead of only AEW's 3rd pay per view, Cody, acknowledging his EVP status within the company, announced that if he lost his match to then champ Chris Jericho he would never challenge for the AEW title again. Cody lost that match.
At the time this was commendable, but in hindsight, it was an unforced error. Cody's being so blunt with the fans ultimately did him no favors.
Sure, having an EVP in the company winning the title and being one of the most dominant guys in the company, and going on a super long title run wouldn't be best for a young company trying to find its footing. But if Cody was to become champion in 2022 or 2023, after AEW has taken off, selling out arenas, doing record pay per view buys, and becoming the premier destination for wrestlers all over the world. I don't think we would have cared.
Kenny Omega, a fellow EVP, held the AEW title for almost a full year. But he told his story so well with it, used his status as champion to ultimately put over the first homegrown AEW champion, 'Hangman' Adam Page. In fact, Omega did it twice, he also held the AEW Tag Team Championships with 'Hangman'.
Cody did great things as TNT Champion.
AEW's version of a TV Championship. Putting over young talents such as Darby Allin and Sammy Guevara. But his feuds, outside those championship matches, seemed flat. Feuds with newcomers Malakai Black and Andrade El Idolo didn't seem to hit the mark despite being great matches. It almost seemed as if Cody was the answer to the question "How do we get these guys on the marquee?" Even though they were great matches, and Cody in the ring as a performer really is hard to match.
Cody seemed to hold little back in, what would be, his last AEW promo. At times, showing annoyance with the fans who wanted a heel turn from his character. Fans wanted heel Cody, they didn't want, Superstar, put your best foot forward, always do what's right character. Reminiscent of Hustle, Loyalty, Respect. Fans never got their Cena heel turn, and it looks like they won't get their Cody one either. Shame because Cody is a damn good heel. And depending on what his next move is, this could be one of the most important promos in recent wrestling history.
What's next for Cody?
Well, most people are speculating that Cody would go back to where it all began, WWE. As a fan of Cody Rhodes I hope, for his sake and ours, that isn't what ends up happening. Cody has a very good mind for the wrestling business, as his father did. Doing something to break WWE out of its isolation, in a world that is seeing wrestling promotions team up for mutual gain, would be an avenue wrestling fans of all walks would enjoy. Or maybe he helps to build and rebrand another promotion. One that has fallen on hard times post pandemic is Ring of Honor, former stomping ground of Cody's. The possibilities remain high if he plays his situation correctly.
A flat out signing to WWE as a talent might get Cody the payday that Khan and AEW weren't willing to offer. But is it what is best for his legacy? He created a company that was designed to be an alternative to WWE, going back to it just to be another face in the crowd seems like a step-down. Even if he does get his big Wrestlemania Match. He wouldn't be going over Roman Reigns, Brock Lesnar, Goldberg (whenever he shows up for one of his overhyped 2min matches). But, say Cody does sign with WWE, what's the worst that could happen?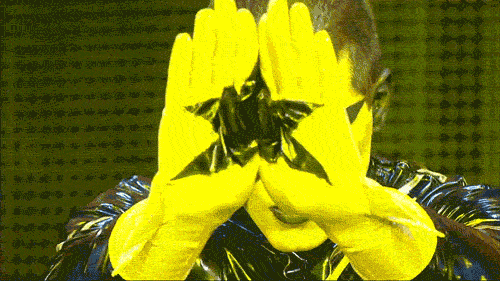 Editor's Picks
To me, Rachel Nichols is the personification of posting a black square on Instagram.

We have become part of the problem, and aided in the the perpetuation of...