Estimated Reading Time:

7

Minutes
Summer in NYC is filled with enough sports highs for fans to get their fix and the end of summer always brings the New York favorite, US Open. We're just 4 days away from the start of the year's final grand slam and the upcoming open has inspired this week's Woman Crush. I've been thinking a lot about the many inspiring female faces in tennis and damn are there a lot to choose from.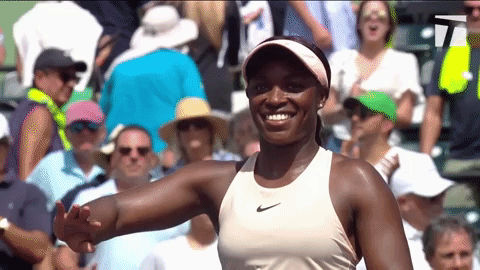 No tennis list is complete without Billie Jean King and that's just a speck of the fierce women to pick up a racket and serve us up a fast ball of lady badassery.
Today's Woman Crush choice is more than just an electric tennis star, she's an empowering force for young girls struggling in today's mean spirited comment section society.
Am I pretty enough, smart enough, skinny enough, stylish enough, talented enough, liked enough? The female brain scans these questions more times than are healthy in a 24hr time span. A young girl runs through these questions at alarming rates. So much so that it's been studied time and time again. The level of depression due to the bombardment of unattainable images on social media coupled with the commonplace for cyber bullying has made an already difficult time for young girls more cruel than ever. Social Media is a curated highlight reel, it's not reality and it's hard for intelligent adults with abundant life experience to remember that, forget about those still evolving 10-20 year olds.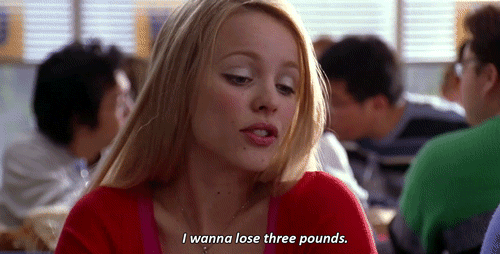 There are organizations helping lift women up instead of tearing them down.
Groups like FearlesslyGirl, who just had a summit at Arthur Ashe here in NYC. According to Whitfield, FearlesslyGirl Founder, young women consume approximately 10.4 hours of social media every day, which is more time than they spend at school or sleeping.
When I read a piece yesterday about tennis star Madison Keys leading the summit here leading up to the Open, I knew she would be my Weekly Woman Crush.
"We're trying to tell girls and young women, 'You're not your looks, your value is not based on the guy you're dating. You are a strong, smart young woman.' I think a lot of times that just gets so lost," she says.
Keys continues, "How often do we go up to women and say, like, 'I heard you speak somewhere and I thought it was amazing and you're so smart and that inspired me to go and do this.' It seems like we don't have those conversations nearly as much as we're like, 'Oh, my gosh, I love your hair.' "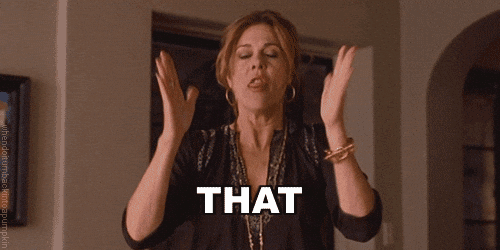 With the US Open about to get in full swing here in NYC it feels like the perfect time to highlight Keys. Last year she had her best showing in a Grand Slam Event, losing only to Sloane Stephens in the final.
Known for having one of the most powerful forehands in the game, the 23 year old is all about slamming gender stereotypes and yes, pun very much intended. She's got the goods to win a slam for sure. But today I want to talk about her fighting spirit off the court.
Keys has been an ambassador with FearlesslyGirl since 2016 and has set a precedent for being transparent about her experiences with both cyber bullying and simply being a woman in a man's world. She's lead by example by sharing her anxieties with young women and helping others realize even star athletes experience bullying and struggle with squashing nerves.
She told Vogue about her work for FearlesslyGirl,
"I'm a part of FearlesslyGirl, where it's all about women's empowerment. It's focusing on girls in high school and trying to make the girl world a bit nicer, by helping each other out instead of tearing each other down. This is really important to me, because I have two younger sisters and I see how it has affected them. Because, if we're fighting against each other and men, we're not going to get anywhere!"
She's also not shy about talking about Gender equality in tennis,
"There are definitely elements where we are more equal than other women's sports. [The prize money among all four Grand Slams has been equal since 2007.] But at the same time, it's always the women trying to make a case for having equal pay. If you look across the board, men make more than women. For two people who are ranked the same in one year, men make more prize money than women. My argument is always, there's equal pay, a few times a year, so it's not equal.

Also, there are also some questions that men aren't getting that women are. I've had people ask me whether I'm concerned about wearing makeup into a match, for example. One year, an on-court commentator asked one of the girls to twirl after the match. Surely, he's not going to go up to a man to ask, "Can you do a spin for us?" Unfortunately, when you get trolled online, men's comments are about, "You're so bad at tennis," while with the women it's, "You're ugly." Well, I'm not trying to win a beauty pageant!"
Keys clearly shares more with Serena Williams than just debuting in the Top 10 of the WTA rankings in 2016, becoming the first American woman to realize this milestone since Serena Williams seventeen years earlier. She has chosen to use her platform for good, inspiring young women across the world. Female athletes who excel at their sport and still strive to make the world a kinder and brighter place will always garner my affection.
Madison, I know i'm not the only one anxiously anticipating your Open performance. I'll be cheering you on and celebrating a sport where the female athletes are truly badass in every way. So, to my weekly woman crush Madison Keys, Cheers to you! Keep slaying the game and fighting the good fight. I wanna be fearless too and your bravery inspires the young girl still inside of me.
Editor's Picks
To me, Rachel Nichols is the personification of posting a black square on Instagram.

We have become part of the problem, and aided in the the perpetuation of...